Abir FIRST TAKE 2019 winner Abhishek Tuiwala has gone places. Today, he is pursuing an MFA in Sculpture from Pratt Institution, Brooklyn. He believes the essence of humanity is all about culture, ethics and identity and this philosophy translates into his research. He says his research study's primary objective is to investigate the effect of lifestyle changes between two cultures. Kaivana Jagrut finds out more about Abhishek's journey.
Can you please share a brief about yourself, your practice and your understanding of art?
I am a sculptor, drawing, and installation artist with a BFA (Sculpture) from Veer Narmad South Gujarat University, Surat, Gujarat and an MFA (Sculpture) from Pratt Institution, Brooklyn, New York. I was working on human behaviour during my undergrad in India but since I became an immigrant in New York, I went through a drastic change in my lifestyle. This prompted me to compare the difference in my lifestyle in India and my recent works are based on cultural disparities. I have connected multicultural, generational and intimate human experiences into one expression.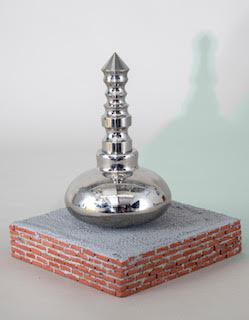 How did you come to know about Abir?
I came to know about Abir from my college alumni group.
How did it feel to participate and win a pan-India competition? Should there be, in your opinion, more such events and organizations?
For an emerging artist, it felt great because this kind of an event gives you the motivation to walk on the right path, it encourages you to keep working and imagine more in your art practice. Even if you're not winning, you get to know about the community and the improvement needed in your art practice. In my opinion, more such events and organizations should be organized to help change the perspective of common people's perspective towards this field.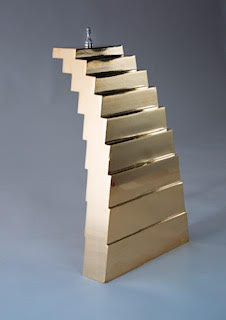 How has your approach to art changed since coming to New York and studying here?
Coming to New York, studying here at Pratt, and working these last two years has been a life-changing experience. It has changed my perspective towards everything. I learned that your intent and determination is everything. Nothing can stop you. Sit with your work. Try to have a conversation with it. Listen to what your work is trying to say. In the last six years of my academic journey, I did the same. I always tried to blur the line between head and heart and gave physical forms to my personal feelings and intuition. I started accomplishing prestigious awards, scholarships, and appreciation, especially from Pratt and other art foundations in India. These achievements always boosted my confidence and motivated me to imagine more for my art.
Like you mentioned in the previous mail, being the only Indian in class, how do you represent Indian art and culture to your fellow classmates and colleagues?
I represented Indian art and artists by PowerPoint presentations in my history classes. It was a very proud moment because none of my classmates or colleagues was aware of Indian art and culture. I never took a shortcut in my practice and stuck with the same working process and this made me stand out. As a result, I was identified as an exemplary graduating student by Pratt School of Art Dean and Chairperson. I was invited to speak at the commencement ceremony. I feel lucky because I got the chance to represent our art and culture on an international platform.
Entries for FIRST TAKE 2021 are now open. The last date to submit applications is July 25. For details on how to participate, read this article and check out Instagram @abir_india