A SUMMARY OF THE MOST EXCITING ART NEWS FROM AROUND THE GLOBE
While we focus on Indian art, we can't obviously function in a vacuum. It's a small world and everything is connected, especially on the web. So, let's train our spotlight across the world map to see what's going on — from art trends to socio-political issues to everything that affects the great aesthetic global consciousness. Or, let's just travel the world and have some fun!
Florida man claims he did 'invisible sculpture' first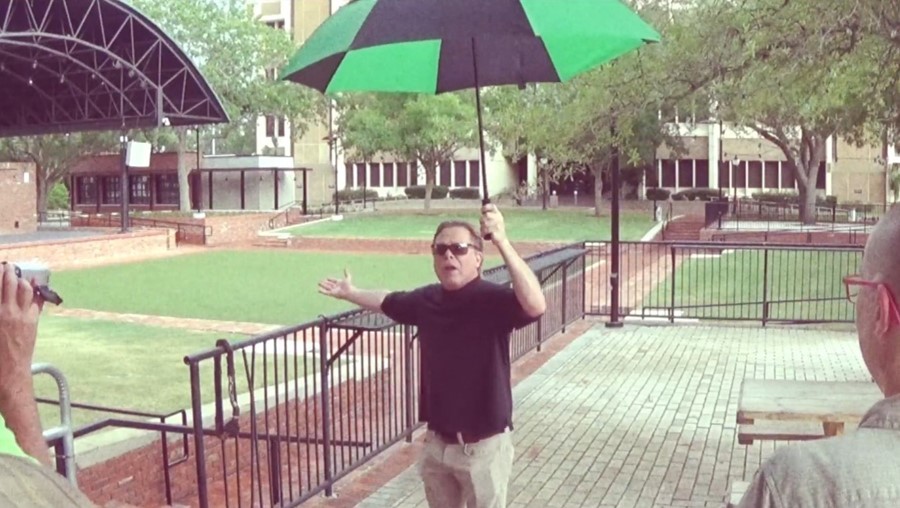 Florida-based performance artist Tom Miller says he had installed his own invisible sculpture in Bo Diddley Community Plaza, in the state's city of Gainesville, back in 2016. "Nothing" was assembled over five days, with builders-slash-mimes installing blocks of air, and capturing the process in a short mockumentary. Soon after 67-year-old Italian artist Salvatore Garau sold a similar artwork for €15,000 and generated controversy worldwide, Miller plans to file a lawsuit against him. Dazed has the scoop.
Mount Rainier painting 'hijacked' by Banksy sold for $6,342,180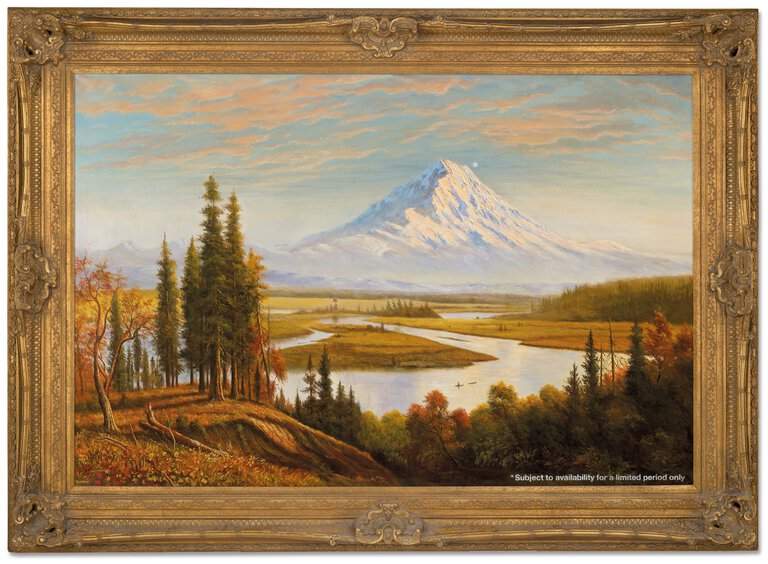 A 2009 work of creative vandalism from British artist and agitator Banksy, "Subject to Availability," was sold at Christie's King Street in London Wednesday. The painting's subject is a beloved feature of the Northwest: Mount Rainier. Christie's estimated the value of "Subject to Availability" at between 3,000,000 and 5,000,000 British pounds, or about $4,152,900 to $6,921,500 in U.S. dollars. It sold Wednesday for 4,582,500 pounds, or $6,342,180. German American painter and New York resident Albert Bierstadt painted the original, to which Banksy added an asterisk and corporate-speak in the bottom right-hand corner: "*Subject to availability for a limited period only." The Seattle Times tells all.
Sudan's art on the front lines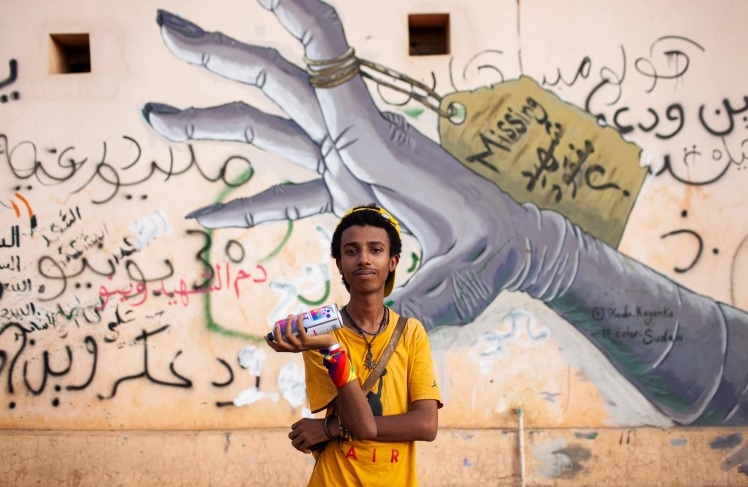 Hundreds of murals have emerged on walls across Sudan's capital, Khartoum, in the two years since the 2019 revolution. Most depict martyrs, politicians, Nubian queens, and the crimes of the former regime of Omar al-Bashir. Throughout the revolution, and since, artists have helped capture the dissatisfaction of ordinary people. Now, the artists who propelled the uprising by using their work to garner global attention are once again at the forefront of political activism in the country, frustrated by a lack of justice for those killed, and the religious influence on parts of the government. Al Jazeera carries a detailed read.
Gainsborough's Blue Boy to return to UK after 100 years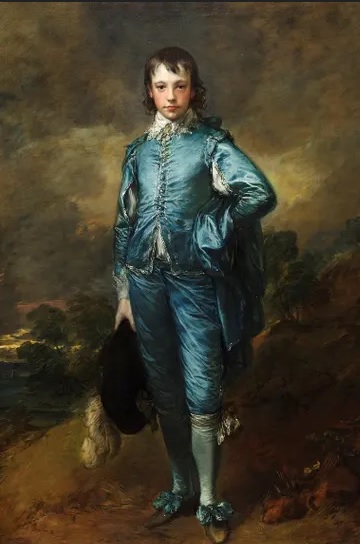 Thomas Gainsborough's The Blue Boy left Britain a century ago to a public outpouring of anger and sadness. Now, a popular painting is all set to return temporarily to the National Gallery in London, thanks to loan from the Huntington Art Gallery in San Marino, California. Interestingly, the painting has had frequent appearances in popular culture, including in Tim Burton's 1989 film Batman, hanging on the walls of Gotham museum when taken over by Jack Nicholson's Joker; it was also the inspiration for Jamie Foxx's valet costume in Quentin Tarantino's Django Unchained. The Guardian reports.