Vaishnavi Srivastava
National Poetry Month just got a whole lot more colourful! Did you know that some of your favourite poets also had a hidden talent for illustration? These poets weren't just masters of the written word, but also of the visual arts. Join us as we explore the works of 11 famous poets who were also competent illustrators. Get ready to be amazed by the creativity and versatility of these literary giants!
Rabindranath Tagore
Tagore was not only a masterful poet but also a versatile artist with a passion for promoting the arts. He created stunning landscapes and captured human emotions in his paintings. But he didn't just stop there – Tagore also became a patron of the arts, using his influence to support and encourage other artists in India. He believed that art was a powerful force for social change and cultural expression. So not only did Tagore leave his mark on the literary world, but he also left a lasting legacy as a champion of creativity and artistic freedom.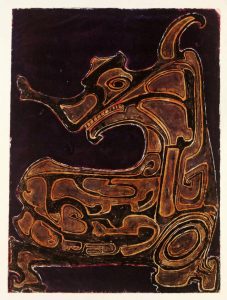 Herman Hesse
Hermann Hesse was a multi-talented individual who achieved great success as a poet, novelist, watercolor painter, and illustrator. One of his most notable works is Piktor's Metamorphosis, a fairytale love story that he penned and illustrated himself. This enchanting tale is said to have been inspired by Hesse's second wife, who captured his heart and imagination. Through its magical elements and poetic language, Piktor's Metamorphosis showcases Hesse's creative genius and romantic spirit. It's no surprise that the Nobel committee was impressed by his "classical humanitarian ideals and high qualities of style," as Hesse's diverse artistic talents allowed him to express his ideas in a range of mediums.
Charles Bukowski
Charles Bukowski, the legendary author and poet, was not just a master of words – he was also a talented visual artist. This original acrylic painting on paper, created by Bukowski in the 1980s, features a striking bird trapped behind a wire mesh. Although Bukowski detested his job at the post office, he found solace in his artistic pursuits, producing over a thousand paintings in various mediums. Many of his works were sent to Black Sparrow Press, which published them in Bukowski's books. This stunning piece is priced at $4,500 and is a testament to Bukowski's creative genius, proving that he was truly a master of multiple art forms.
William Blake
William Blake was a master of the Romantic period, skillfully combining the sister arts of painting and poetry in his "illuminated books." These richly illustrated works tackled major themes such as religion, poverty, inequality, and human existence, and represented a marriage of carefully etched poems and accompanying images. Blake's best-known works, Songs of Innocence and Songs of Experience, explored contrasting states and delved into the rational mind versus imagination, good versus evil, and innocence versus experience. Even in his most famous drawing, Satan Exulting over Eve, Blake used metaphor and symbolism to reflect his own personal visions, creating works that were both beautiful and thought-provoking.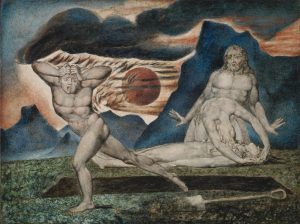 Hans Christian Andersen
Hans Christian Andersen is famous for his enchanting fairytales and poems, but did you know that he was also an accomplished paper cutter? In the late 19th century, paper cutting was a popular pastime, but Andersen took it to the next level with his intricate and imaginative paper silhouettes. While others may have seen it as a hobby, Andersen was serious about his art and created hundreds of unique designs. So the next time you dive into "The Little Mermaid" or "The Emperor's New Clothes," take a moment to appreciate the artistic talents of this multi-faceted writer.
Dante Gabriel Rossetti
Dante Gabriel Rossetti was a true artistic polymath who expressed his passion for his lover and muse, Elizabeth Siddal, through both painting and poetry. His hauntingly beautiful portraits of her were complemented by his emotionally charged poems, such as "A Last Confession" and "The Blessed Damozel," which reflect the profound sense of loss he experienced when she died. Rossetti's works are a testament to the power of art to convey the complexities of the human experience, especially when it comes to love and loss.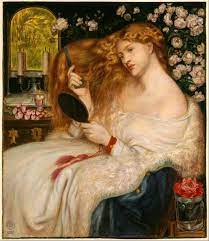 Charles Lutwidge Dodgson (a.k.a. Lewis Carroll)
Lewis Carroll was a master of imagination and creativity, using words, art, and photography to bring his fantastic stories to life. He invented words and played with language in his poetry, and his novels included whimsical songs and poems. As an artist, he made intricate pen-and-ink illustrations and captured children in surreal, dreamlike scenes. Carroll's love for the absurd and the nonsensical led him to create his most beloved work, "Alice's Adventures in Wonderland," which still captivates readers of all ages today. Carroll's legacy is a testament to the power of imagination and the joy of playfulness.
Kansuke Yamamoto
Kansuke Yamamoto was a Japanese artist who pushed the boundaries of poetry and photography. His poems were characterized by an unconventional rhythm and syntax, while his photographs were considered poetic collages that evoked complex and symbolic meanings. Along with other Japanese Surrealists, he pioneered the creation of "plastic poetry" through dreamlike and symbolic images. Yamamoto's work blurred the line between poetry and art, defying creative categories and restrictions. His approach to art was about exploring new ways to express himself and convey meaning, regardless of traditional conventions.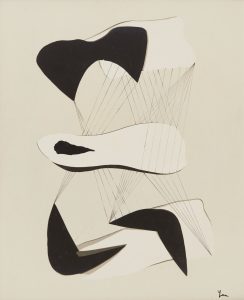 Sylvia Path
Did you know that Sylvia Plath, the acclaimed poet and author of "The Bell Jar," was also a talented visual artist? Plath actually started out as an art student, studying at Smith College before switching to English at the suggestion of her professors. Though she is best known for her writing, Plath's artistic talent was recently recognized in a 2017 retrospective at the Smithsonian National Portrait Gallery. Plath's artwork includes not only paintings but also satirical collages, such as one featuring Eisenhower. This multi-talented artist's legacy continues to inspire and captivate audiences to this day.
Federico Garcia Lorca
Federico García Lorca, one of the greatest poets of the 20th century, was also an accomplished artist. His whimsical drawings of clowns and surreal portraits are a testament to his imagination and creativity. In fact, Lorca's artwork was so impressive that he had his own exhibition in Barcelona in 1926, with the help of his friend Salvador Dalí. Though Lorca is best known for his poetry and plays, his drawings offer a glimpse into his multifaceted artistic talent. And now, thanks to modern technology, fans of Lorca can easily access his artwork online, or explore the book Lorca: The Drawings, Their Relation to the Poet's Life and Work by Helen Oppenheimer.
Lorraine Hansberry
Lorraine Hansberry, the acclaimed poet and author of the iconic play A Raisin in the Sun, had a passion for both writing and art. During a summer in Mexico, she studied painting at the University of Guadalajara. Her creative pursuits were not limited to these two fields; she also gave an inspiring speech titled "To Be Young, Gifted, and Black" in 1964, encouraging young writers to pursue their dreams. Hansberry's legacy lives on as a trailblazer in both the literary and artistic worlds, inspiring generations to come.
In conclusion, these 11 poets have shown that creativity knows no bounds, and their ability to excel in both poetry and illustration is a testament to their exceptional talent. Their works continue to inspire and captivate audiences around the world, making them true icons of the literary and artistic worlds.