A SUMMARY OF THE MOST EXCITING ART NEWS FROM AROUND THE GLOBE
While we focus on Indian art, we can't obviously function in a vacuum. It's a small world and everything is connected, especially on the web. So, let's train our spotlight across the world map to see what's going on — from art trends to socio-political issues to everything that affects the great aesthetic global consciousness. Or, let's just travel the world and have some fun!
The Colorado woman who helped a global art smuggling operation flourish for decades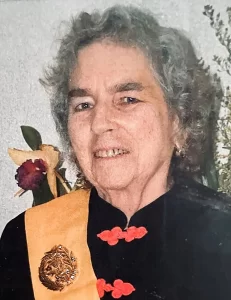 Cambodian farmers near the temple complex at Koh Ker knew that if they saw sculpted feet on a temple floor, it meant that looters had sawn off a statue at the ankles before shipping it abroad. Emma C. Bunker, a researcher with close ties to the trade, also knew that. In 2013, Sotheby's repatriated a tenth-century footless statue that she advised them to auction. Most objects that she opined on sold without a problem. Last August the Denver Art Museum (DAM), under pressure from the US government, returned four statues that were shown to have been looted from Cambodia. As many more works in its collection now come under suspicion, the role of Bunker, a donor and researcher who helped bring those objects to the museum, sheds new light on a notorious smuggling operation. Those most recent revelations come from the Denver Post, which traced how the DAM became what Bradley Gordon, a lawyer representing Cambodia, called a "laundromat" for looted sculpture from Cambodia and Thailand. The involvement of Bunker, once a mostly-unnamed link, brings fresh scrutiny from law enforcement and embarrassment for the museum. read more at The Art Newspaper.
Person trying to steal Banksy could face 12 years in prison at Ukraine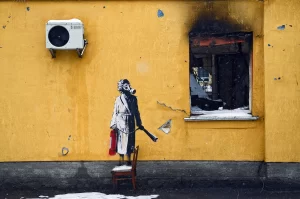 The person allegedly behind an attempt to steal a Banksy mural in Ukraine could face more than a decade behind bars, officials from the country have said. In December, Ukraine reported that a group of people had tried to pilfer a piece featuring a woman with a gas mask that appeared on the facade of a partly ruined house in the city of Hostomel, just outside Kyiv. Hostomel had been shelled by Russian forces shortly after the initial invasion of Ukraine. The piece was one of several by Banksy that emerged, without any fanfare leading up to their reveal on the artist's social media, in 2022. Details surrounding the alleged attempt remain vague, as Ukrainian officials have not provided names of those suspected of taking part in the failed effort to cut the work out of the house's wall. According to CNN, the suspects come from Kyiv and Cherkasy. Read more at Robb Report.
Renowned NFT artists create works in aid of Parkinson's research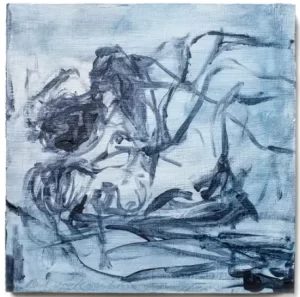 Around 90 artists, including Tracey Emin and Frank Bowling, have created works for the fourth edition of Cure3, a selling exhibition in aid of medical research into the degenerative neurological condition Parkinson's. The show will take place at Bonhams in London from 13-17 January and online at cure3.co.uk. All profits go directly to Cure Parkinson's, a UK charity working towards finding a cure for the condition, which affects an estimated 145,000 people in the UK and 10 million worldwide. Participating artists were invited to create a unique sculptural work inside a Perspex box measuring 20cm3 or in a new two-dimensional format of 20cm x 20cm. Project organisers are also offering a range of newly commissioned NFTs for the first time (prices range from £1,000 up to £80,000). Details on The Art Newspaper.