Pallav Chander: When turmoil and clarity coalesce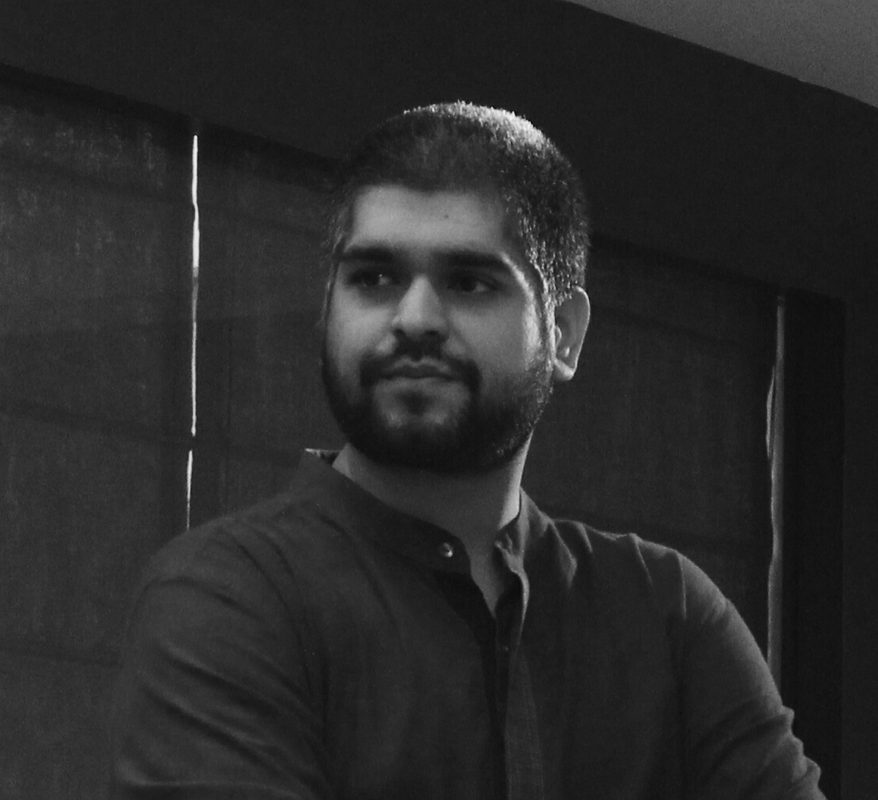 That art can be harnessed as therapy is a fact that is increasingly garnering international recognition, but young contemporary Indian artist Pallav Chander has already incorporated this reality into the work he churns out, using mixed media and acrylic on paper. Chander professes that he brings out his own experiences in abstract form to forge a connection with an audience — and his art certainly has a powerful theatrical feel to it. Colours and lines coalesce with bold surety and vividness in the abstractions he puts together, and the viewer cannot help being drawn in to what emerges as both turmoil and extraordinary clarity. For instance, in 'Untitled 6', we find bright purplish blues shifting into lighter hints of pink and green in a nearly obscured backdrop; but this is not even the centrepiece of the artwork. That is a roiling, cloud like form of lines and swirls invoking a maelstrom of emotions — and from its centre peeks out an eye-like (almost Vantablack-esquely) black void, as of staring right back. Another enthralling work of his is 'Untitled 10'. Here, we see a simple colour scheme than most of his other works — simple blacks, whites, and the greys they meld into, forming an abstract sigil of sorts against a similarly hued backdrop — from its swirls and flourishes of grey, black and white emerge numerous forms and meanings that could hold one's attention for hours on end.
Shalini: Chronicles of a young printmaker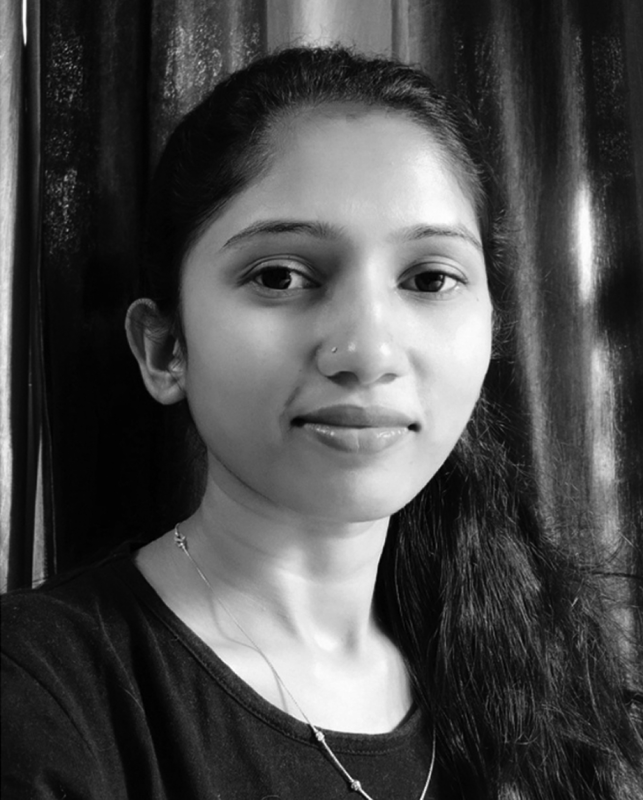 Young contemporary printmaker Shalini uses the mediums of etching, linocut and relief print on paper to create art that is, she admits, a diary of sorts. She believes in manifesting her innermost expressions as well as temporal changes and experiences in what she depicts in her artworks. A lot of inspiration for this, therefore, comes from travels to various locations, leading to her journeys being rendered into artistic form; Shalini also chronicles not just her internal monologue but also seeks inputs from the social and cultural spheres around her. A great example of her peripatetic journaling via art comes from 'Peace Of Mind' — here we see various neatly arranged panels that journey into the mountains, showing various scenes that would typically be viewed by a visitor to these climes. There is a sense of calm, beautiful weather, silence and crisp air that almost jumps out of the frame, enhanced by the use of cool colours and detailed realism in the landscapes that are shown. Another panelled work of hers that draws attention is 'Yatra'. It shows nine successive scenes from a traditional Indian wedding of an indeterminate origin, with the bride standing in the centrepiece, garlanded and draped in bridal finery. Around her are various scenes of the groom being anointed, relatives drawing rangoli patterns, gathering, carrying food and flowers, and performing varied rites; the last panel shows the traditional palanquin that a bride sits in being carried away. The sepia hues add an otherworldly feeling to the entire proceedings.
Shivam Khandelwal: Home is where the heart is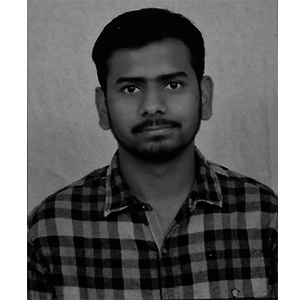 It is a deeply personal and yet widely shared phenomenon that finds a voice in the works of artist Shivam Khandelwal. The transition of rural India into the age of development, always with the looming shadow of urban encroachment upon it, is what is expressed in much of the pieces he puts together. For Shivam, the character of home lies in a unique identity, which he seeks to explore. He also looks to depict the shadows cast on hutments, whether physical or economic and politically oriented, often leaving chaotic socio-cultural repercussions. His portraits also bring in the monotony of urban visuals — box-like shapes of space-saving designs, lacking the individuality and identity of rural dwellings. For instance, one could consider his adroitly composed collage-on-board frame titled 'Hutment III' — fragments come together seamlessly in this creation to show humble shanties at a water front, their faces reflecting in the glistening surface below. Although box-like and closely set, their distinctive colours vehemently assert individuality. Another artwork titled 'Portrait Of Home I', this time using watercolours on paper, is a similar and yet very different rendition of an abode — a simple, low-walled stone structure wrought in smudged greys, browns and purples, with the typical architecture found widely across rural Indian settlements, steeped in a sense of fond nostalgia.
Rutva Joshi: Putting the art in cartography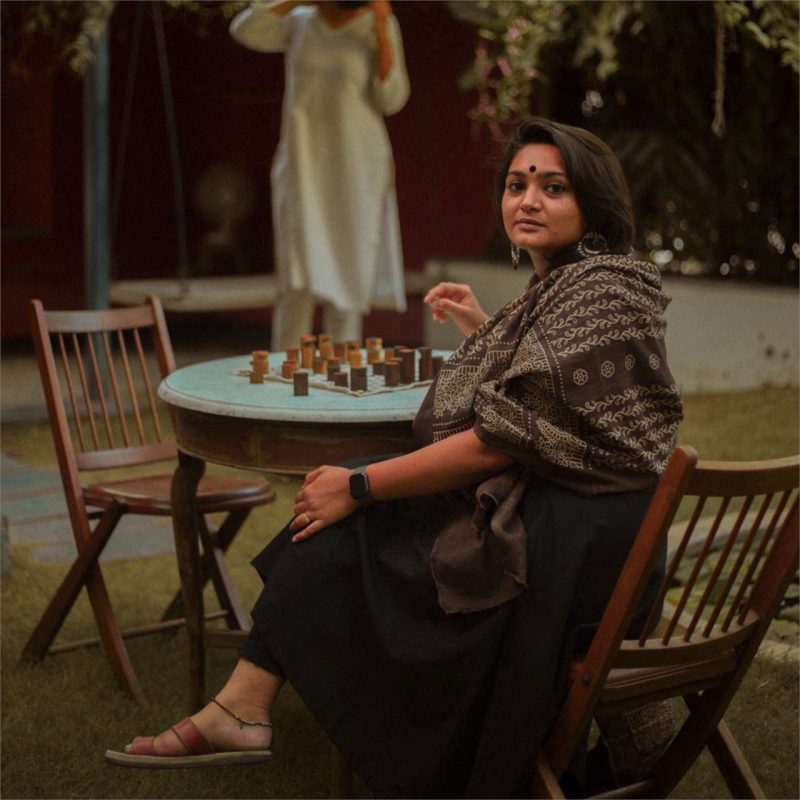 If one is seeking originality in artistic inspiration, the works of artist Rutva Joshi would, quite literally, be the perfect guide to this destination. Focused on travel, navigating routes, mapping, experiences, and both literal and figurative crossroads, these artworks find their unique voice in the realm of cartography. There is a definitive element of abstraction used by her to create a visceral sense of movement through space and playing with patterns, shadows, and form — and interestingly, these come to life in myriad ways, as Rutva enjoys experimenting with materials and techniques, including ceramics, collages, sketching, painting, digital printing and staining. A remarkable amalgam of these media can be seen in the piece titled 'On going series', which uses paper, ink, watercolor, pen and digital print. It brings together 30 smaller panels in three horizontal rows, wherein a host of angles of what seem like aerial views of various landscapes emerge — there are streets, paths, regions, roads, nooks, lanes and faultlines staring out of the artwork, arranged in a delicate dance of their own, appearing script-like in certain instances and indeed, telling a unique story. Another interesting piece — 'RJ UNTITLED 3' — is wrought in ceramic and is both simple and complex all at once, forming part of a series of similar depictions. They manifest in the form of a plate, delicately marbled at its base, with a pattern of pebble-like forms arranged on the surface in different shapes and numbers, once more bringing patterned, mapped variation into an aesthetic.