Every young artist wants to be successful. Our curator Veer Munshi wears the curator's hat and tells you how. It's both easy and tough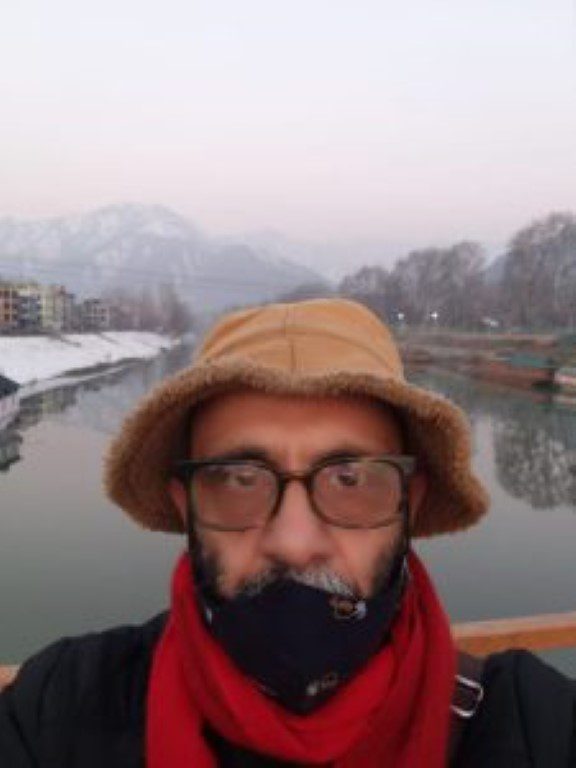 Veer Munshi's art is steeped in experience and tradition. He is of the belief that one has to express oneself through systems that are already embedded in one's cultural experience. If you truly know what your "people" do, your expression is likely to be more authentic, even if it is different. That is the reason why he works with papier mache artists of Kashmir. It is his way of reviving a tradition that once flourished in the state. It is, as if, reviving the tradition will infuse new life into the art of Kashmir.
To Veer, the horse in a Muharrram procession is not just a horse but a resemblance of the conflict that informs his art. It carries the burden of a whole culture.
While he believes that an artist may have no political identity and still turn our great art, the story of his own life does not allow it. The history of the Pandits and their exodus is the sigh of his artistic practice. And he believes young artists must have some anchor that is real and compelling. "Besides that, one must ensure that their artistic language is perfect. Your vocabulary of art must hit the sweet spot. Hence, your work will be the first point of contact. If your work itself is weak, what you are saying will not have any meaning. So, you have to be an activist to make true activist art. You have to be there. You must know to draw, you must understand medium. If you do not get it, nobody else will," he explains, while dwelling on what a young artist must do to be taken seriously.
While he believes that concept is important in art, the language by which it is expressed is crucial. If one is unsure of how to express a concept, the art itself might fall flat. "Please give time for your idea to mature. Learn all the tricks of the trade and your voice then will be clearer," he says.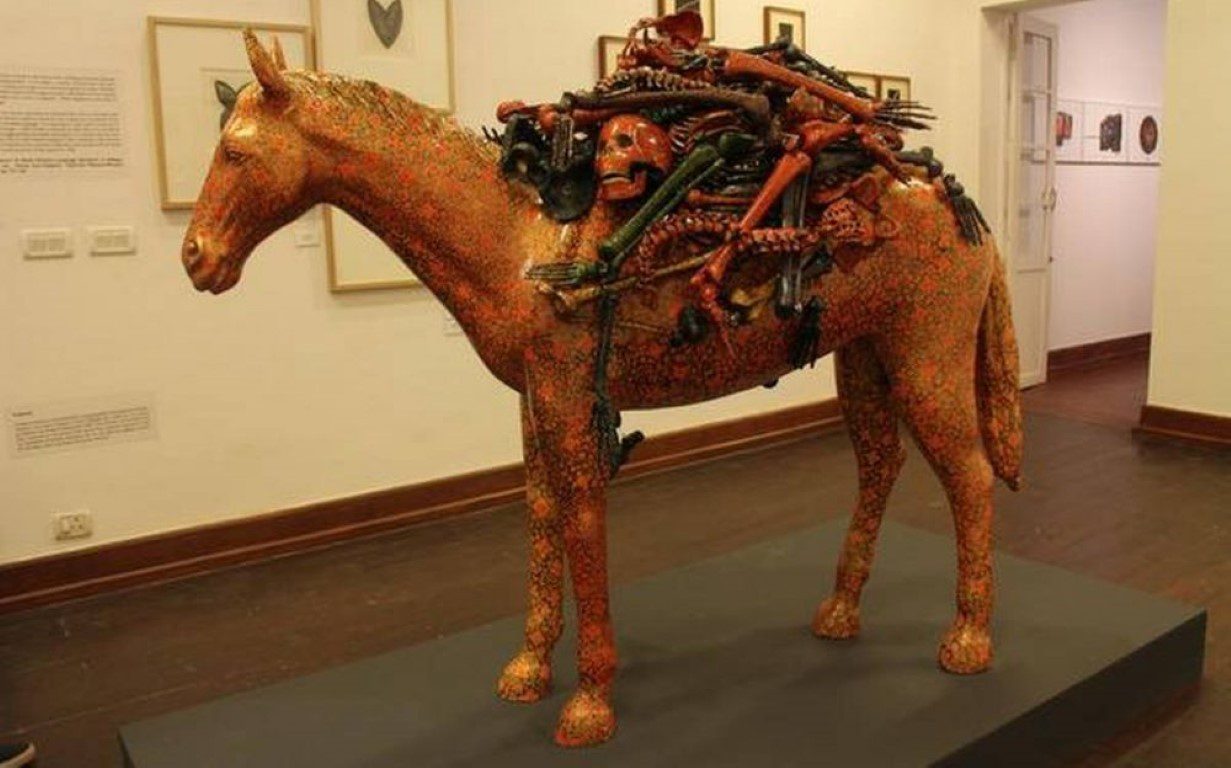 While there is a lot of gimmicks in the contemporary art world, maturity of understanding, the ability to be tuned in to what you are really doing will eventually be seen and understood. It will give you credibility, and credibility is what will ultimately make you successful.
He also talks about the elitism in art in a succinct and short way and throws in some advice for young artists: "Generally, when a person goes to a gallery to see art, the driver stays in the care. Till we have a system where the driver too goes to see the art, the market will have its say. Which is why we need different ways of showing art. If, as a young artist, you cannot get to gallery, show it in the street, show it everywhere you can. The idea is to get your message any way you can and your efforts will be appreciated."
"Better to do what you can instead of trying to gain popularity," he adds.
Talking about his works that he finds as an impact on him, he goes back to the violence in Kashmir. After a bad day of violence and the involvement of the military in it, he says he went on the street and saw the remains of the violence: shrapnel from bullets and bombs. That's when he decided a Mahatma was needed to weld the shrapnel into a peaceful whole, and his shrapnel series of paintings were born.
The final question of the day is a simple one: what should young artists do to suffer less and succeed more. And the answer is a simple one but a tough one to handle: "Young artist have less problems today in every way. You know it is a difficult career. This is not a profession of luxury. You have to struggle. If you put your 100% you will make it. It's all about consistency. Do work. Get support. Keep at it.  Luck is needed. But just keep doing it. I am optimistic that if you keep working, you will make it. Cater to your soul."
While this is not the simplest mantra for success, it has all the ingredients for it. Keep at it, be consistent and, yes, cater to your soul.