Iftikar Ahmed
National Arab American Heritage Month, which takes place in April, is a time to discuss the contributions of Arab Americans, the history of Arab immigration to America, the variety of the Arab American community, significant customs and traditions, and more. The Arab America Foundation celebrates National Arab American Heritage Month in April to formally acknowledge the accomplishments of Arab Americans.
With only a few states adopting the idea, Arab America and the Arab America Foundation launched the National Arab American Heritage Month campaign in 2017. Congress, the U.S. Department of State, and the governors of 45 states all issued proclamations honouring the project in 2022.
11 of the most significant modern Arab American artists are being highlighted in honour of National Arab American Heritage Month (NAAHM).
1. Etel Adnan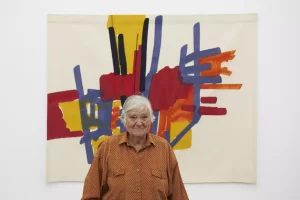 Etel Adnan was a poet, essayist, and painter from Beirut, Lebanon. After starting school at age five in a French Lebanese Catholic school, French became her main language. At age 24, Adnan made her way to Paris, where she attended the University of Paris and graduated with a degree in philosophy.  She next made her way to the US, where she attended Harvard University and the University of California, Berkeley, to finish her graduate studies. Her early works, which featured both drawings and text, included a sequence of leporellos that were influenced by the Asian book-folding technique. Adnan pioneered experimentation with Arabic calligraphy through hier leporellos, building on the legacy of contemporary Arab painters such Shaker Hassan Al Said.
2. Abdelali Dahrouche
Abdelali Dahrouch was born in Tangier, Morocco, but he spent his formative years there as well as in France. In 1984, he immigrated to the US. He earned a Masters of Fine Arts from the Pratt Institute in New York City (MFA). He might be categorised as a writer, activist, and video installation artist as well as an artist who works in a number of media. Dahrouch is unquestionably an artist to be aware of for fusing Buddhism, ecology, and postcoloniality in his work to examine how transnational migration in North Africa and the Middle East has been impacted.
3. Chawky Frenn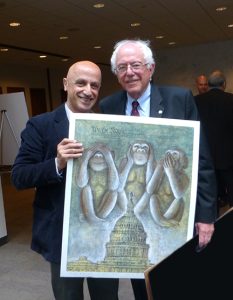 Chawky Frenn was raised in a land that fostered him with mysticism, spirituality, and beauty as well as with paradoxes, conflicts, and delusions. He was born in Zahlé, Lebanon. He lived through a six-year civil war before immigrating to the United States in 1981, which had terrible impacts and repercussions that shaped his life and career. Works from Frenn's most recent series, "We the People," show his response to the enduring abuses of wealth and power and their contemporary manifestations in deliberate injustice and endless conflict.
4. Sama Raena Alshaibi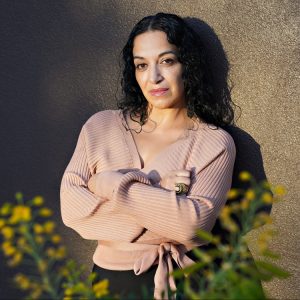 Spaces of conflict are the main focus of Iraqi-born conceptual artist Sama Alshaibi, whose work includes video art, performance photography, sculpture, and installation. Themes from her works include conflict, exile, power, and the struggle for existence. She frequently depicts her own body in her artwork as a symbol of the nation or a problem she is facing. Lauren Haynes, an American curator who serves as senior curator of contemporary art at the Nasher Museum of Art at Duke University, has chosen her as one of 60 artists for the State of the Art 2020 exhibition in Crystal Bridges, Arkansas.
5. Helen Zughaib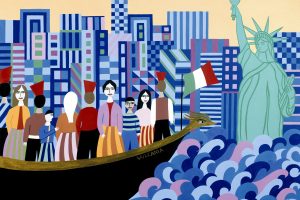 Helen Zughaib is a multidisciplinary artist who resides and works in Washington, D.C. Due to the onset of the Lebanese Civil War, her family fled Lebanon in 1975. As a teenager, she relocated to Europe and attended high school in Paris. Her educational institution was Northeast London Polytechnic School of Art. She relocated to the US to pursue her studies in visual and performing arts at Syracuse University, where she received her BFA in 1981. Her work is about creating empathy and creating a shared space for introspection and dialogue between the Arab world and the West, especially since 9/11. She asks the viewer to see through someone else's eyes, to accept the 'other', and to reject divisiveness.
6. Jordan Nassar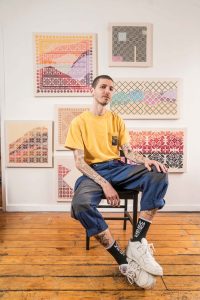 American artist Jordan Nassar is based in New York City. His main medium of choice is textiles, and he frequently bases his works on Palestinian needlework. After spending a large amount of time in the port city of Jaffa, where he participated in a five-week artist residency there in 2017, Nassar began expanding the usage of traditional symbols in his work.
7. Jackie Milad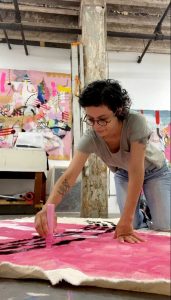 Jackie Milad is a mixed-media abstract drawing and collage artist from Baltimore City whose works explore the complexity, layers, and histories of multi-ethnic identities. In order to explore symbolism and abstraction, she combines drawing, painting, collage, and textile techniques. By fusing what could seem to be different imagery and language from her upbringing as an immigrant Egyptian-Honduran, she creates a singular world of her own. Milad's artwork narrates her own choices, sources of inspiration, and life experiences as well as the influence of cultural heritage and altering historical narratives.
8. Athir Shayota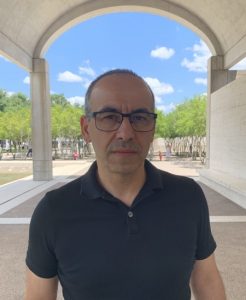 The paintings of Athir Shayota have been shown in solo and group exhibitions at museums, colleges, and galleries across the country. Shayota was raised in New York City after being born in northern Iraq. His publications including The New York Times, Callaloo, Bidoun, Mizna, and ArtAsiaPacific magazine's Almanac have reviewed or highlighted his work.
9. Huda Fahmy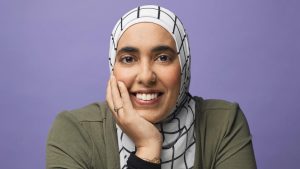 Huda Fahmy was raised in Dearborn, Michigan, and has always had a passion for comic books. She majored in English while she was a student at the University of Michigan. Prior to beginning to write about her experiences as a visibly Muslim woman in America, she spent eight years teaching English to middle and high school students. Her older sister urged her to put these writings into comics. Houston, Texas is where Huda, her husband Gehad, and their kid call home. She was fairly confident that she could attract a niche audience within the Muslim community when she launched her webcomic ("Yes, I'm Hot in This") featuring an American Muslim heroine.
10. Mariam Ghani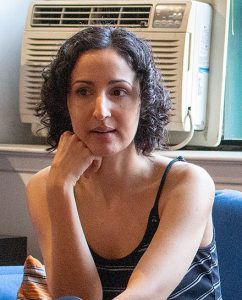 Mariam Ghani who has Lebanese and Afghan ancestry was born in 1978 in Brooklyn, New York. Along with her longtime collaborator Chitra Ganesh, Ghani has been working on the multi-media project "Index of the Disappeared" since 2004. The project serves as a record of immigration detention in the United States following the terrorist attacks of September 11, 2001, as well as of public outcry. The project has grown and evolved over time, leading to a short film, How Do You See the Disappeared?,and a web project.
11. Manal Deeb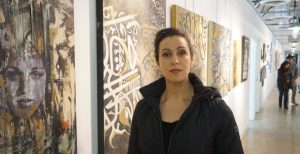 Manal Deeb is a Fairfax, Virginia-based Palestinian American visual artist who was born in Ramallah, Palestine. She obtained her B.A. in Interdisciplinary Studies of Psychology of Art from George Mason University. Original paintings and digital art by Manal show numerous personalities that are difficult to recognise! Each identity believes with evidence that it is representing the true self and the true memories while having the same seeming memories and perceiving the same surroundings.