Knowledge can be gained at any age. After having a detailed study on topics there are things unknown to us. So, we at Abirpothi present before you the lesser-known facts about artists around the world.
"In Europe I felt that I have to go away from this kind of greyness and from this strange light in order to be able to breathe. Here everything is natural. There I was not natural and honest because I was born with a certain thirst for colour and in Europe the colours are pale – everything is pale." She mused that "the colour of the white man is different from the colour of the Hindu and the sunshine changes the light. The white man's shadow is bluish-purple while the Hindu has golden-green shadow. Mine is yellow. Van Gogh was told that yellow is the favourite colour of the gods and that is right."

Amrita Sher-Gil
Amrita Sher-Gil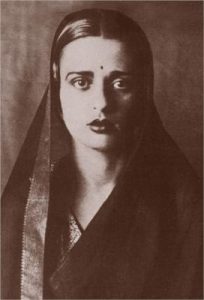 Amrita Sher-Gil, a dynamic artist of mixed Indian and Hungarian ancestry, was frequently compared to India's Frida Kahlo for elegantly fusing traditional and Western art traditions. Her art fused her European art instruction and Indian background into vignettes of mostly female subjects. Amrita Sher-Gil was born in Budapest, Hungary, on January 30, 1913. Her mother, Marie Antoniette Gottesmann, was a Hungarian vocalist, and her father, Umrao Singh Sher-Gil Majithia, was a scholar of Persian and Sanskrit. Amrita was close to her younger sister Indira Sundaram because they shared a similar upbringing. She spent her initial childhood in the Dunaharaszti town of Hungary and developed an interest in painting at a very young age. By the time she was five, Amrita had started painting. She was young and super talented but we lost her when she is just 28 due to unknown reasons. Late artist Amrita Sher Gil was about to attend her first solo show in Lahore but went into a coma and left her legacy behind which went on to become world-famous!
11 lesser-known facts about Amrita Sher-Gil
A postage stamp depicting her painting 'Hill Women' was released in 1978 by India Post.
The Amrita Shergil Marg is a road in Lutyens Delhi named after her.
Amrita was the youngest artist to be elected as an Associate of the Grand Salon in Paris.
Her work is deemed to be so important to Indian culture that when it is sold in India, the Indian government has stipulated that the art must stay in the country.
She strived to portray the lives of the people living around her, often using servants in her own home as her models.
House of Amrita in Shimla is known as 'The Holme.'
She was in a relationship with Pandit Nehru, as their letters were burnt by her parents before marriage.
She was expelled from a convent school in Shimla as she declared herself an atheist.
She got married to her first cousin, Victor Egan at the age of 25 but before that she was impregnated and left with venereal disease.
A day after her death, her husband was sent to jail as a national enemy.
While Young Girls is about unmarried women from a different time and space, Woman on Charpoy is about married women, with household responsibilities. Right from the clothing to the interaction, Amrita Sher-Gil captures the moment as it is.

A women on charpai by Amrita Sher Gil

The Holme: house of Amrita Sher Gil

Postal stamp

An Image of the Sign board