Abhishek Kumar
Knowledge can be gained at any age. After having a detailed study on topics there are things unknown to us. So, we at Abirpothi present before you the lesser-known facts about artists around the world.
Anthony Van Dyck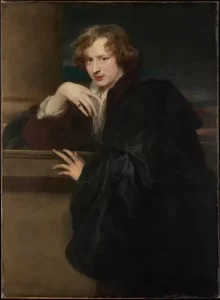 Anthony Van Dyck was a Flemish Baroque artist who is best known for his portraits, particularly of members of the British royal family. He was a court painter to Charles I of England and was highly influential in the development of British portraiture. Van Dyck's style was characterized by its elegance, refinement, and attention to detail, and his portraits are considered to be some of the most accomplished of his time. Van Dyck's work had a significant impact on the development of European portrait painting, and he is considered to be one of the greatest portraitists of the Baroque era.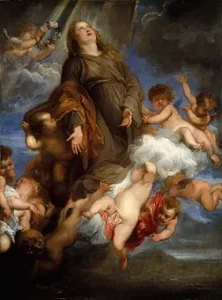 He was born in Antwerp, Belgium in 1599, and began his artistic career as an apprentice to the famous artist Peter Paul Rubens. He quickly developed a reputation as a talented artist and was given the opportunity to travel to Italy to study the works of the Italian masters. He was particularly influenced by the paintings of Titian. Van Dyck returned to Antwerp and established himself as a successful portrait painter, gaining many wealthy and influential clients. He was appointed court painter to Charles I of England in 1632, and moved to London where he spent the rest of his career. He was known for his elegant and refined portrait style, and his ability to capture the personalities of his sitters. He also painted religious and mythological scenes, as well as landscapes.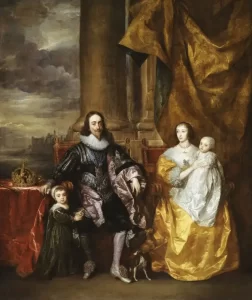 Van Dyck's portraits, particularly those of Charles I and his family and courtiers, are considered some of the finest examples of Baroque portraiture. He was a major influence on the development of English portrait painting, and his style was highly influential in the 18th and 19th centuries. Van Dyck died in London in 1641 at the age of 42. His legacy continues to be celebrated and his works are highly sought after and can be found in major art museums around the world.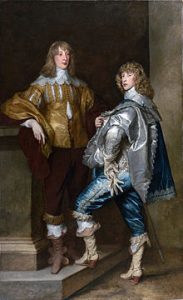 11 lesser-known facts about Anthony Van Dyck
His final resting place vanished in 1666 due to the Great Fire of London.
When Van Dyck returned to London in 1632, Charles I knighted him and provided a pension to be one of the court's painters. His pension was £200, which equates to approximately $47,850.33 United States dollars today, depending on the exchange rates and inflation.
Although the name "Anthony van Dyck" is commonly accepted, this artist has a variety of ways his name is spelled. Some interesting variations include Anthony van Dijk, Antonio Wandik, Anttonio Vandique, Bandeique, and Anthonius van Dyck.

Charles I at the Hunt by Anthony van Dyck.

During Van Dyck's lifetime, he had a variety of mistresses before his eventual marriage to the aristocrat Mary Ruthven. One of his most famous mistresses was Margaret Lemon. Like Van Dyck, her surname had multiple spellings.
Beyond art, van dyck was an influencer of appearance and fashion
His most famous painting, the "Triumph of the Earl of Arundel," hangs in the National Gallery in London.
In 2012, a portrait of Queen Henrietta Maria as Saint Catherine was publicly attributed to Van Dyck on BBC's hit program Fake or Fortune, a show that explores the provenance and connoisseurship of artwork to determine the value and history of various works.

Charles I in Three Positions by Anthony van Dyck.

Despite being Catholic, his tomb was in St. Paul's Cathedral in London, an Anglican church.
His most significant look that is still seen on-trend today is his famous mustache and beard combo.
His studio in London was nicknamed the "beauty shop", where various individuals of importance within England frequented.
Van Dyck was the seventh child of Frans van Dyck, a wealthy Antwerp silk merchant.

Samson and Delilah by Anthony van Dyck.