Abhishek Kumar
Knowledge can be gained at any age. After having a detailed study on topics there are things unknown to us. So, we at Abirpothi present before you the lesser-known facts about artists around the world.
Barbara Kruger
Seeing is no longer believing. The very notion of truth has been put into crisis. In a world bloated with images, we are finally learning that photographs do indeed lie.

Barbara Kruger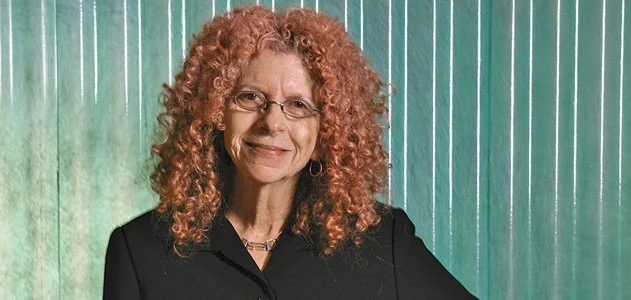 Barbara Kruger is an American conceptual artist and photographer known for her work in the fields of feminist, postmodern and cultural critique. Her work often consists of black and white images overlaid with declarative captions written in a sans-serif font and deals with issues such as gender, power, consumerism and the media. Her works have been displayed in museums and galleries around the world and have had a significant impact on the development of politically engaged art in the late 20th and early 21st centuries.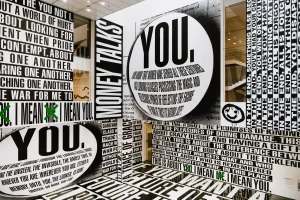 Barbara Kruger was born in Newark, New Jersey in 1945. She received a BFA in Design from Syracuse University and later an MFA in Visual Arts from the University of California, Berkeley. Her work is characterized by its use of black and white images, often sourced from advertising or popular culture, that is overlaid with bold red text or slogans. The text often employs a confrontational and declarative tone, addressing issues such as gender, race, power, and consumerism.
Kruger's work is often described as feminist, postmodern, and critical of the dominant cultural narrative. She has been an influential figure in the development of politically engaged art and has been associated with the "Picture Theory" movement of the late 20th century, which sought to deconstruct and critique the ways in which images and language are used to shape and maintain power structures. Her works have been widely exhibited in museums and galleries, including the Museum of Modern Art in New York, the Hirshhorn Museum and Sculpture Garden in Washington, D.C., and the Tate Modern in London. Her work continues to be widely discussed and influential in the art world.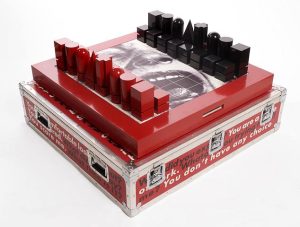 11 lesser-known facts about Barbara Kruger
She began her career as a graphic designer in the 1960s and 1970s, working for magazines such as Mademoiselle and House Beautiful.
Kruger has installed her works on buses and bus shelters, billboards, building façades, a skate park, the stage set for a ballet, the lobby and escalators of the Hirshhorn Museum, magazine covers, newspapers, and even New York City MetroCards, among others.
In the summer of 2020, during protests for racial justice in the United States, CNN aired footage of protestors handcuffed and lined up against Kruger's Hollywood mural Untitled (Questions) (2020).
Kruger's professional career started at Condé Nast, working as a graphic designer for Mademoiselle.
She is responsible for the W magazine cover featuring a nude Kim Kardashian and strategically placed ruminative text.
There are several pronouns used in her works such as they, we, I, or even you. The pronoun has deep meaning for it can reflect sexuality, identity, and power.
During her early career as a visual artist she used to crochet, sew and create vivid erotically suggestive objects using beads, sequins, feathers, and ribbons.
The Leone d'Oro for lifetime achievement was bestowed upon her in 2005.
Her signature style contrasts provocative white-on-red text with black and white appropriated images to make pointed social and cultural critiques. She often uses personal pronouns that include the viewer; for example, "You Are Not Yourself."
In 1997, Kruger was awarded a MacArthur Fellowship, also known as the "genius grant."
Her works have been featured in films such as Blade Runner and the TV series Mad Men.