Caravaggio
All works, no matter what or by whom painted, are nothing but bagatelles and childish trifles… unless they are made and painted from life, and there can be nothing… better than to follow nature.

– Caravaggio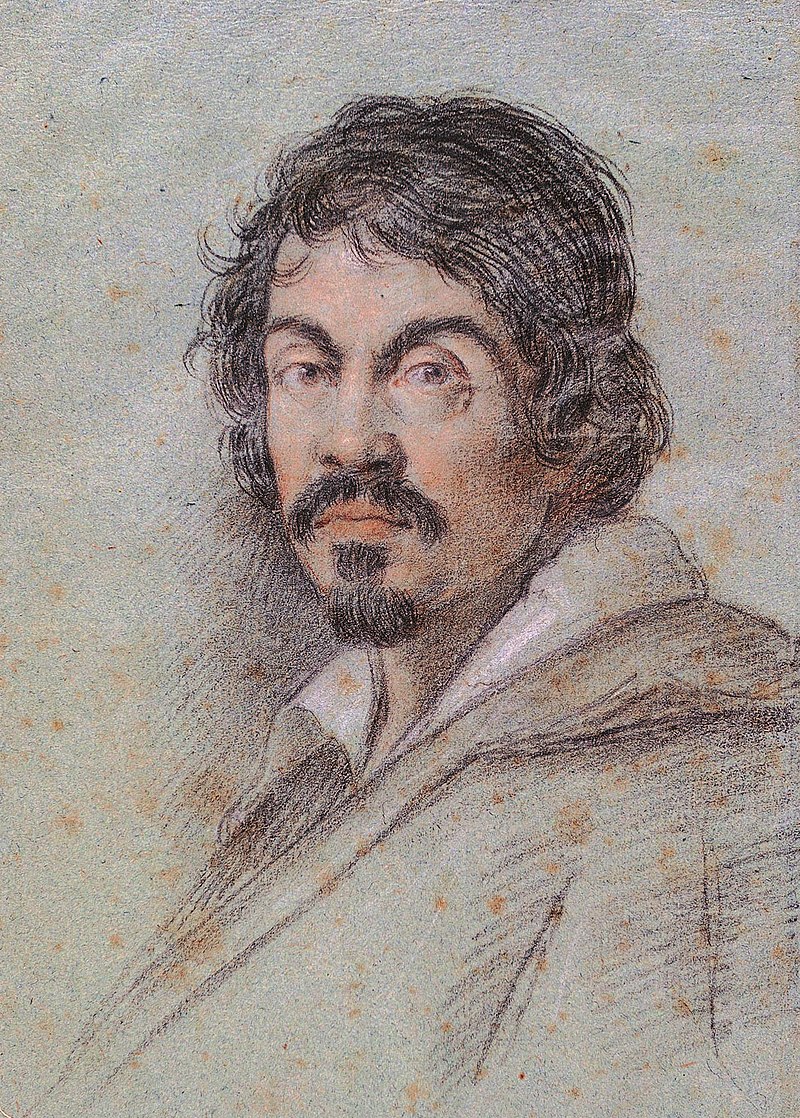 Caravaggio Paintings were known for his use of chiaroscuro, a technique that uses strong contrasts of light and dark to create a sense of depth and drama in a painting. He was also known for painting religious and mythological scenes, as well as still lifes and genre scenes, with a realism that was unusual for the time. Despite his artistic success, Caravaggio led a tumultuous life and was involved in a number of legal and personal controversies. He is renowned for his masterful use of chiaroscuro, a technique of using strong contrasts of light and dark colors to create dramatic effects. His paintings are characterized by bold brushstrokes, dramatic lighting, and intense realism.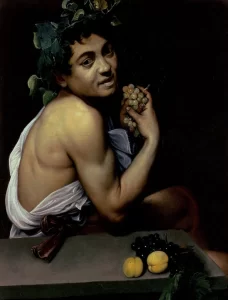 Caravaggio was an Italian painter who revolutionized the art of painting with his dramatic use of light and shadow. He was born in Milan and moved to Rome as a young man, where he quickly gained a reputation as one of the most talented painters of his generation. Caravaggio was born with the name Michelangelo Merisi, but later took on the name Caravaggio after the town of his birth. His bold, realistic style can be seen in works such as The Calling of Saint Matthew and The Supper at Emmaus.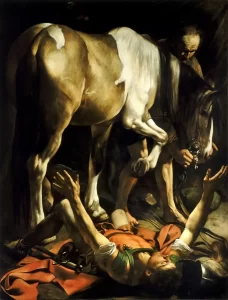 Caravaggio was also known for his turbulent and often violent life. He was arrested several times, including for assault and murder, and was exiled from Rome at one point. Despite this, Caravaggio's works were highly sought after by Italian nobility and clergy, and he was patronized by the powerful Cardinal Federico Borromeo and the Barberini family.
Caravaggio's work is characterized by its realism, intense chiaroscuro (the use of light and dark), and bold composition. His paintings are often dramatic, with dramatic poses and dramatic lighting. He also incorporated elements of classical sculpture and architecture into his compositions. Caravaggio's influence on the art of painting cannot be overstated; his distinctive style was highly influential and helped to establish the Baroque style of painting.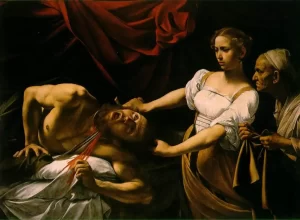 11 lesser-known facts about Caravaggio
He quickly developed his own style now referred to as "tenebrism".
In the Netherlands, an entire school of artists was established called the "Utrecht School." These were also called the "Utrecht Caravaggists," mainly because they were heavily influenced by the Italian painter.
The fact that Caravaggio never painted a nude female and how he depicted his young models resulted in allegations of homosexuality.
Caravaggio and some of his famous paintings can be seen on the front and back of old Italian Lira banknotes.
In October 1969 two thieves broke into the Oratory of Saint Lawrence and stole Caravaggio's painting nativity with St. Francis and St. Lawrence from its frame.
A touring Caravaggio exhibition was opened in the Wadsworth Atheneum Museum of Art in Hartford, Connecticut in 2013. It was called the Burst of Light: Caravaggio and His Legacy.
Caravaggio only signed one of his paintings, La Decollazione di San Giovanni Battista, or The Beheading of Saint John the Baptist.
Caravaggio was thought to have died from lead poisoning due to the high levels of lead in his paints.
He was a devout Catholic, and many of his works contain religious themes.