Abhishek Kumar
Knowledge can be gained at any age. After having a detailed study on topics there are things unknown to us. So, we at Abirpothi present before you the lesser-known facts about artists around the world.
Cindy Sherman
I think people are more apt to believe photographs, especially if it's something fantastic. They're willing to be more gullible. Sometimes they want fantasy. Even if they know it's fake they can believe anything. People are accustomed to being told what to believe in.

Cindy Sherman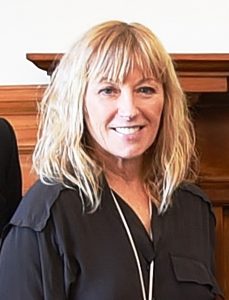 Cindy Sherman is an American photographer and film director. She is best known for her conceptual self-portraits, which explore the concept of identity and the constructed nature of contemporary society. Sherman has been regarded as one of the most important and influential artists of the late 20th century and continues to receive critical acclaim.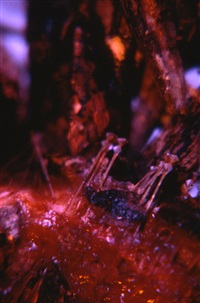 Born in Glen Ridge, New Jersey, Sherman grew up in Long Island, New York, and received a Bachelor of Fine Arts degree from the State University of New York at Buffalo in 1976. She began her career as a commercial photographer in the late 1970s, shooting fashion and advertising images for magazines such as Vogue and Harper's Bazaar. In the 1980s, she began to explore the use of her own image as a subject for her photographs. During this time, she developed her signature style of dressing up in various costumes, makeup, and wigs to create her own self-portraits as characters in elaborate scenes.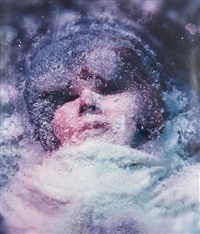 Sherman's work has been widely exhibited and is held in the permanent collections of many museums worldwide, including the Museum of Modern Art in New York, the Los Angeles County Museum of Art, and the National Gallery of Canada. She has also received numerous awards and honors, including the National Medal of Arts in 1995, the MacArthur Fellowship in 1995, and the Hasselblad Award in 2003. In 2012, she was chosen to represent the United States at the 2012 Venice Biennale.
11 lesser-known facts about Cindy Sherman
Sherman is represented by Metro Pictures, a contemporary art gallery in New York City that has been representing her work since 1983.
She began her career in the 1970s by creating photographs of herself dressed up in various costumes and assuming different identities, which she called "Untitled Film Stills."
Sherman was the first photographer to receive a MacArthur Fellowship in 1995.

"Untitled #574" (2016) | Courtesy of the artist and Metro Pictures, New York

She has also worked on several film projects, including her film "Office Killer" which she directed in 1997.
She is a founding member of the Guerilla Girls, an all-female activist group that works to promote gender and racial equality in the art world.
In 2011, Sherman's photograph "Untitled #96" sold for $3.89 million at a Christie's auction, making it the most expensive photograph ever sold by a living artist at the time.
Sherman's studio inevitably feels a bit like being inside a dressing-up box. There are racks of silk gowns and shelves full of false nails and false eyebrows and prosthetic flesh and horror masks.
Sherman has also been the subject of many books and documentaries, including "Cindy Sherman: The Complete Untitled Film Stills" (2003) and "Cindy Sherman: Before and After" (2013).
Sherman is a published author, having written books such as the critically-acclaimed memoir, The Girl in the Photograph.
Not only did she do photographic series shoots for herself, but Cindy Sherman also did fashion series shoots for designers like Marc Jacobs, Dolce & Gabbana and Prada.