Abhishek Kumar
Knowledge can be gained at any age. After having a detailed study on topics there are things unknown to us. So, we at Abirpothi present before you the lesser-known facts about artists around the world.
George Vlosich
"Every creation is uniquely different, and cannot be duplicated. And people still say, No, that can't be real. You can't do that with an Etch A Sketch."

George Vlosich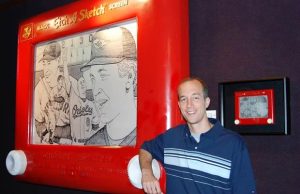 George Vlosich is a professional artist from Cleveland, Ohio, who specializes in creating detailed and intricate works of art on the iconic Etch-A-Sketch toy. Vlosich began drawing with the Etch A Sketch as a child and quickly developed a talent for creating realistic and complex artworks. He has used the toy to create a wide range of artworks, including portraits, landscapes, and replicas of famous paintings. George Vlosich's artwork is highly detailed and often includes recognizable figures from popular culture, including sports teams, superheroes, and other characters. He often uses his Etch A Sketch to create multi-layered images with multiple colors. George also creates three-dimensional models of famous landmarks and sculptures, such as the Leaning Tower of Pisa, the Eiffel Tower, and the Statue of Liberty.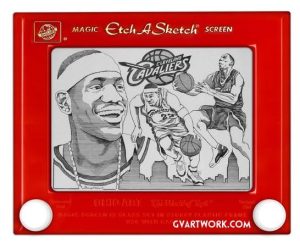 George has been inducted into the Toy Hall of Fame and is considered one of the most innovative and talented Etch A Sketch artists in the world. He has continued to push the boundaries of the toy and has inspired countless people to explore their own creativity. In addition to his work as an artist, Vlosich also teaches Etch A Sketch classes, hosts workshops, and speaks to students and professionals alike about the artistic possibilities of the Etch A Sketch. He also sponsors an annual Etch A Sketch competition, which encourages people of all ages to express their creativity through the iconic toy. In addition to his art, Vlosich has also developed a line of Etch A Sketch-themed products, including t-shirts, mugs, and keychains. He has been commissioned to create artwork for companies such as Disney, Nike, and Chevrolet, and his artworks have sold for thousands of dollars.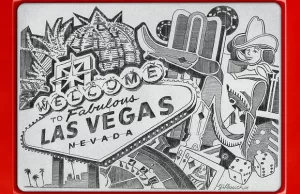 Vlosich's works of art have been showcased in museums and galleries around the world, and have been featured in numerous publications. He has also been commissioned by companies to create custom drawings, including Coca-Cola, Motorola, and Microsoft. George Vlosich is a testament to the creative potential of the Etch A Sketch. His artwork is a testament to his skill and passion, as well as to the seemingly limitless possibilities of this classic toy. Vlosich is also skilled in traditional art forms such as painting and drawing and has used his talent and fame to give back to the community through charity events and auctions. He continues to create new and innovative Etch A Sketch artworks and is considered one of the world's leading experts in the medium.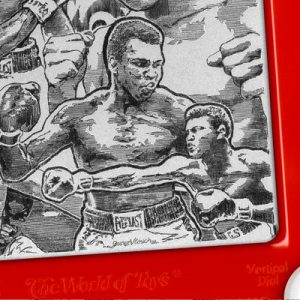 11 lesser-known facts about George Vlosich
George Vlosich is the founder and president of the renowned Etch A Sketch Art Academy, the world's only school dedicated to teaching the art of creating artwork on an Etch A Sketch.
He has created over 3,000 Etch A Sketch pieces of art, including the portrait of President Barack Obama that was used as the official White House Christmas card in 2009.
He is the only artist in the world to have been inducted into the Etch A Sketch Hall of Fame.

An Etch A Sketch of Lebron James by George Vlosich.

George was featured in the 2008 documentary film "Etch A Sketch: A Portrait of an Artist" which chronicled his journey as an Etch A Sketch artist.
George Vlosich is the founder of ERIKART, the world's first 3D etching company and is considered to be the "Father of 3D Etching".
He began his career at the age of 8, when he was commissioned to create a painting of Michael Jordan.

Cal Ripken 2632: An Etch A Sketch by George Vlosich

In 2018, Vlosich was named one of Cleveland Magazine's "Most Interesting People" and he also created the iconic logo for the Cleveland Browns' "Dawg Pound."
He is a member of the International Society of Sports and Fine Art and He is the only artist in the world to create 3-D sports art.
He holds the world record for the largest Etch A Sketch drawing, which measured 8 feet by 4 feet and took over 250 hours to complete.

Gone With the Wind, George Vlosich

George is the only artist in the world to have created a hand-drawn portrait of every President of the United States.
George Vlosich was the first artist to receive the prestigious Ohio Governor's Achievement Award for Excellence in the Arts.

George Vlosich and the Brown Mural Banner.