Abhishek Kumar
Knowledge can be gained at any age. After having a detailed study on topics there are things unknown to us. So, we at Abirpothi present before you the lesser-known facts about artists around the world.
Louise Bourgeois
A work of art does not need an explanation. The work has to speak for itself. The work may be subject to many interpretations, but only one was in the mind of the artist. Some artists say to make the work readable for the public is an artist's responsibility, but I don't agree with that. The only responsibility to be absolutely truthful to the self. My work disturbs people and nobody wants to be disturbed. They are not fully aware of the effect my work has on them, but they know it is disturbing.

Louise Bourgeois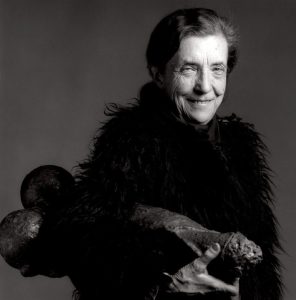 Louise Bourgeois was a French-American artist known for her work in sculpture, installation, and other mediums. Her work explores themes of sexuality, femininity, and the human body, often through the use of abstract forms and organic shapes. One of her most famous works is the series of giant spider sculptures she created in the later years of her life, including "Maman," a 30-foot-tall spider sculpture that has been exhibited in several cities around the world. Bourgeois was born on December 25, 1911, in Paris, France. Her parents ran a tapestry restoration business and her childhood was marked by her mother's illness and her father's infidelity. She attended the Sorbonne to study mathematics before switching to art, first at the Ecole des Beaux-Arts and then at the Academie de la Grande Chaumiere. Bourgeois immigrated to the United States in 1938 and eventually settled in New York City. Her studio was in the heart of the city's art scene in Greenwich Village.
One of Bourgeois's most famous works is her sculpture "Maman," a giant spider that stands over 30 feet tall. She created several versions of the sculpture, which were exhibited around the world. Bourgeois worked in a variety of media, including sculpture, painting, drawing, and printmaking. Her work often explored themes of sexuality, anxiety, and the relationships between parents and children. In addition to her artwork, Bourgeois was also an accomplished writer. She wrote poetry, essays, and a memoir, among other works.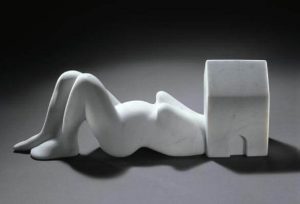 Bourgeois was awarded the National Medal of Arts in 1993 and the Legion of Honor from the French government in 2008. She continued to create art well into her 90s, and her final exhibition, "The Fabric Works," was held at Hauser & Wirth in New York City in 2010, the year of her death. Bourgeois's work can be found in the collections of major museums around the world, including the Museum of Modern Art in New York City, the Tate in London, and the Centre Pompidou in Paris. Bourgeois was a trailblazer for women in the art world and was often the only woman represented in exhibitions early in her career. She was also an inspiration for many younger artists who came after her.
11 lesser-known facts about Louise Bourgeois
In 1938, Louise Bourgeois married the American art historian Robert Goldwater and moved with him to the United States, specifically to New York.
In the NMWA's collection, Bourgeois is both a subject and an artist. May Stevens depicted people of her neighbourhood in SoHo Women Artists (1978) using photographs, including Bourgeois in one of her wearable sculptures.

The Destruction of the Father by Louise Bourgeois, 1974, via The Glenstone Museum, Potomac.

Her most iconic works include the Spider sculptures, which she used to represent her mother.
Bourgeois was also a talented writer and often wrote about her life and work in journals and other personal writings. Many of these writings were later published as books, including "Insomnia Drawings" and "The Return of the Repressed."
Beginning in the 1970s, Bourgeois hosted Sunday salons at home where, for the next thirty years, students and young artists would come and talk about their work. Entry was open to all, with Bourgeois' number publicly listed. "There were only two rules," said Gorovoy. "You can't have a cold, and you have to bring your work." Bourgeois held these salons, which she dryly referred to as "Sunday, bloody Sunday."
In 1993, Bourgeois was commissioned to create a sculpture for the entrance to the new Museum of Contemporary Art in Los Angeles. The resulting work, "The Couple," is a towering steel structure that features two intertwined figures.
Bourgeois was also a talented musician and played the cello throughout her life. She once said, "Music is my passion, my first love. It is what keeps me going and what lifts my spirit."
Ramuntcho Matta played in the background as Louise Bourgeois rapped a song titled "Otte," which was written by the video artist Brigitte Cornand. Bourgeois makes extensive use of the "otte" syllable's sound, creating an unexpected, eccentric, and unseen portrait of the artist.
There is a Louise Bourgeois church in a small village in rural France.
To overcome the trauma caused by her father's affair with their housekeeper, as well as her beloved mother's early death, She was in therapy for more than 30 years.