Abhishek Kumar
Knowledge can be gained at any age. After having a detailed study on topics there are things unknown to us. So, we at Abirpothi present before you the lesser-known facts about artists around the world.
Takashi Murakami
We want to see the newest things. That is because we want to see the future, even if only momentarily. It is the moment in which, even if we don't completely understand what we have glimpsed, we are nonetheless touched by it. This is what we have come to call art.

Takashi Murakami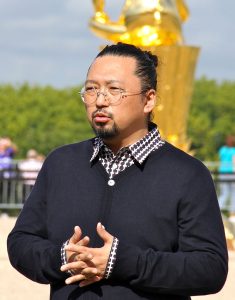 Takashi Murakami is a contemporary Japanese artist, known for his pop art-style works. He is one of Japan's most successful and prolific contemporary artists and has been dubbed the "Japanese Warhol." Murakami is known for blurring the boundaries between high and low art, and for his bright, playful, and often cartoonish pieces. He has created artwork for films, fashion, and music, and has collaborated with numerous brands and celebrities, including Kanye West and Louis Vuitton. In 2008, one of his sculptures, "Flower Matango," sold for $15.1 million at auction, making him one of the highest-selling contemporary artists.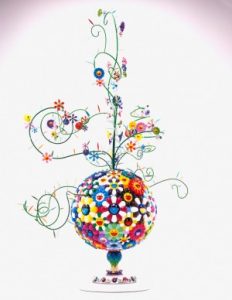 Takashi Murakami was born in Tokyo in 1962 and he studied fine art and Nihonga at the Tokyo National University of Fine Arts and Music. He is considered one of the most influential artists of the Post-War Japanese art scene and his works are often referred to as "Superflat". He is a long-time collector of Japanese animation, particularly of classic anime series such as Mobile Suit Gundam. Murakami has collaborated with many well-known brands, including Louis Vuitton, Vans, and Nike. His works have been displayed at numerous international exhibitions, including The Museum of Modern Art in New York and the Guggenheim in Bilbao, Spain.
11 lesser-known facts about Takashi Murakami
Murakami is the founder of the Tokyo-based art collective, Kaikai Kiki Co. Ltd.
Murakami is the only Japanese artist to be selected for the cover of Time Magazine in 2008.
In 2017, Murakami was awarded the Japan Art Association's prestigious Praemium Imperiale award for his lifetime achievements in the arts.
He has created several large-scale installations, including a 50-foot tall sculpture of one of his signature characters, "Mr. DOB."
In addition to his fine art, he has also designed album covers and directed music videos.
He is the founder of the artistic movement called superflat.
In 2007, Murakami provided the cover artwork for rapper Kanye West's album, Graduation.
Takashi Murakami was the founder and organizer of the biannual art fair Geisai.
In 1996, Takashi Murakami launched the Hiropon Factory, his production workshop, in order to work on a larger scale and in a more diverse array of media.
He made a feature film called Jellyfish Eyes. An homage to Japanese pop culture, it follows the adventures of a boy and his magical, mysterious friends, who aren't what they seem.