A SUMMARY OF THE MOST EXCITING ART NEWS FROM AROUND THE GLOBE
While we focus on Indian art, we can't obviously function in a vacuum. It's a small world and everything is connected, especially on the web. So, let's train our spotlight across the world map to see what's going on — from art trends to socio-political issues to everything that affects the great aesthetic global consciousness. Or, let's just travel the world and have some fun!
Rare Hammershi painting to be offered by Sotheby's with the highest artist estimate ever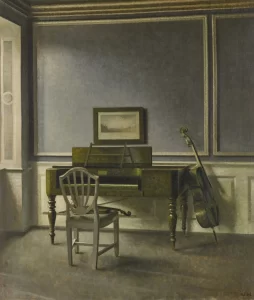 The Copenhagen painter Vilhelm Hammershøi had his most productive period between 1898 and 1908 when he lived and worked in an upper-floor apartment in a 17th-century building, in his hometown's Christianshavn neighbourhood. Here he created the works that he is now best known for—ethereal, enigmatic interior scenes, typically set in that apartment, which have helped to make him the most expensive Danish artist at auction, with three sales exceeding $5m since 2017. Now that market will be tested again, when a key work from those years comes up for auction at the 16 May Modern art evening sale at Sotheby's New York. Interior. The Music Room, Strandgade 30, painted in 1907, last changed hands in 1944, when the grandparents of the current owners bought it at a Copenhagen sale. As it happens, they also lived in the very same apartment which Hammershøi inhabited when he was in his prime, and they managed to place it on the same wall depicted in the painting, where it has been hanging ever since. Read more on The Art Newspaper.
142 years after its US debut, Whistler's famous image of his mother is displayed once again in Philadelphia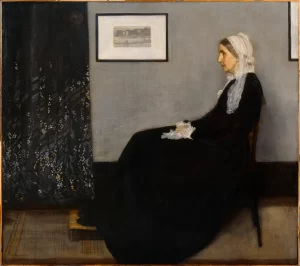 James Abbott McNeill Whistler's career-defining painting of his mother,Arrangement in Grey and Black No. 1 (1871)—widely known as "Whistler's Mother"—will return to Philadelphia this spring 142 years after it had its American debut in the city. The work, on loan from the Musée d'Orsay in Paris, will be the centrepiece of the Philadelphia Art Museum's (PMA) group exhibition,The Artist's Mother: Whistler and Philadelphia, anchoring a suite of works that explore how artists such as Henry Ossawa Tanner, Cecilia Beaux, Sidney Goodman and Alice Neel conveyed their relationship with their mothers through their practices. Another highlight will be Francesco Novelli's 1792 copy of Rembrandt's etching of his mother,The Artist's Mother Seated, in an Oriental Headdress: Half Length (1631), which is believed to have inspired Whistler to experiment with the subject. Details on The Art Newspaper.
2023 Guggenheim fellowships awarded to leading artists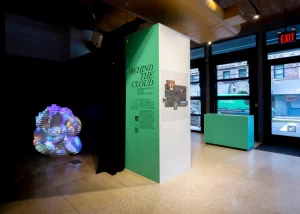 The John Simon Guggenheim Memorial Foundation announced this week the 171 scholars and artists who were awarded its acclaimed 2023 Guggenheim Fellowships. This year's class includes some of today's most closely watched artists. Awarded in 48 disciplines (broken into four umbrella categories of natural sciences, social sciences, humanities, and creative arts), the winners were chosen from a pool of nearly 2,500 applicants. In a statement, Guggenheim Foundation president Edward Hirsch said, "The new class of Fellows has followed their calling to enhance all of our lives, to provide greater human knowledge and deeper understanding. We're lucky to look to them to bring us into the future." Know the artists on Art News.