A SUMMARY OF THE MOST EXCITING ART NEWS FROM AROUND THE GLOBE
While we focus on Indian art, we can't obviously function in a vacuum. It's a small world and everything is connected, especially on the web. So, let's train our spotlight across the world map to see what's going on — from art trends to socio-political issues to everything that affects the great aesthetic global consciousness. Or, let's just travel the world and have some fun!
A look at art and appropriation, from the Tiffany ad to Enjoy Enjaami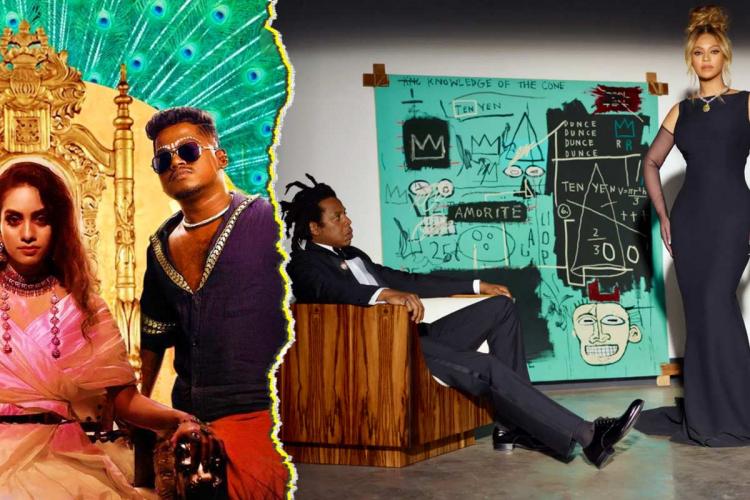 Who should be benefitting ultimately from a piece of art? Who are its audience? Appropriation is a complex concept and although it is present in all aspects of the social sphere, it is most readily visible in areas of music, art and film due to its nature of consumption. Recently, Beyonce and Jay-Z's Tiffany ad featuring a Basquiat painting titled 'Equals Pi' made the news worldwide. Now, criticism is being meted out for the way in which a white-owned company (Tiffany) is furthering sales while using Black artists, both current (the Carters) and past (Basquiat). The News Minute has a fascinating analysis.
Basquiat's friends criticize Beyonce and Jay-Z for Tiffany ad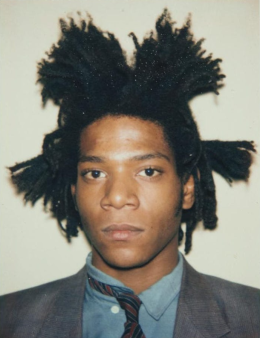 For close friends of Jean-Michel Basquiat's who lived and worked with the late, trailblazing artist in the late '70s and early '80s, the answer is quite clear: Their loved one was not thinking about Tiffany's at all while conjuring Equals Pi. The fact that Equals Pi will permanently hang on the walls of Tiffany's flagship boutique on Fifth Avenue proves a sore spot for some artists and associates of Basquiat. Curators within the art world are also adamant that the blue had no connection to Tiffany's in its original conception. The Daily Beast gets their voices heard.
Cupid revealed hidden under layers of restored Vermeer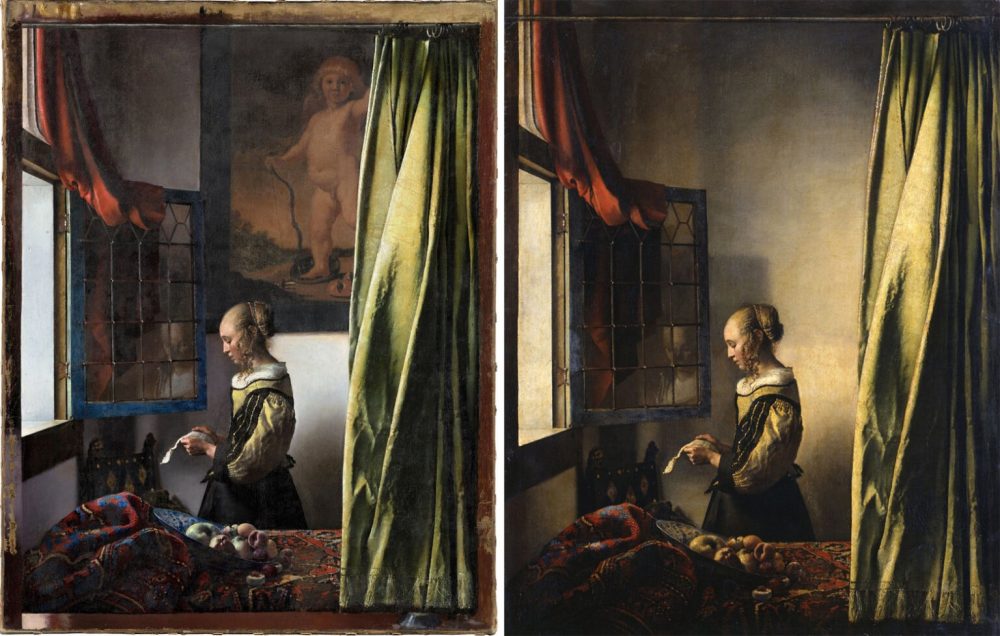 The understanding of a 17th-century painting by the Dutch artist Johannes Vermeer has been completely flipped, thanks to a years-long restoration project on it undertaken by the Gemäldegalerie Alte Meister in Dresden. The somewhat glum depiction of a young girl reading near a window has now become an amorous portrayal — thanks to the unveiling of a naked Cupid hanging in the background. To thicken the plot, conservators concluded that several decades passed between the completion of one layer and the addition of the next — so Vermeer could not have painted over the Cupid himself. CNN Style dissects the mystery.