A SUMMARY OF THE MOST EXCITING ART NEWS FROM AROUND THE GLOBE
While we focus on Indian art, we can't obviously function in a vacuum. It's a small world and everything is connected, especially on the web. So, let's train our spotlight across the world map to see what's going on — from art trends to socio-political issues to everything that affects the great aesthetic global consciousness. Or, let's just travel the world and have some fun!
Jacqueline Kiyomi Gork's installation to give the experience of Techno Warehouses at the ICA LA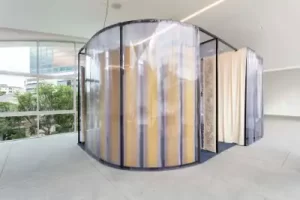 Inspired by the music of Los Angeles's techno warehouses, Jacqueline Kiyomi Gork has created a visceral site-specific work that plays with the embodiment of sound. Situated in in the ICA LA's project room (through May 14), the installation Into/Loving/Against/Lost in the Loop pulls audio from the neighboring exhibition about Milford Graves, the drummer and artist who died in 2021. This includes the sounds Graves made for the ICA show, as well as any visitor interventions. One can, for example, scream in the galleries and Kiyomi Gork's audio equipment will pick it up in her installation in the adjacent room. These sounds are filtered through SuperCollider software, which the artist worked on with LA-based DJ and producer Ezra Rubin, also known as Kingdom. Together, Kingdom and Kiyomi Gork created a rhythmic beat. Read more on Art News.
New Rehang at Tate Britain to focus On Women Artists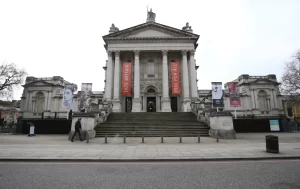 London's Tate Britain has revealed that work by female artists will account for a large portion  of the institution's forthcoming rehang of its collection, to be unveiled to the public May 8. "Tate Britain's new displays will embody our commitment to expanding the canon and diversifying British art history," said Polly Staple, director of the museum's British art collection. "In recent years, we have brought so many incredible works into Tate's collection and visitors will soon be able to see these new acquisitions hung alongside more familiar and much-loved classics." The rehang is the first in a decade for Tate, and will comprise eight hundred works by some 350 artists. Old favorites will be on view along with recent acquisitions, new commissions, and never-before-seen works. The museum noted that it would award prominent positions to works by female artists of the seventeenth, eighteenth, and nineteenth centuries. As well, half of the contemporary works on view will be by women. The institution's acknowledgment and elevation of female-identifying artists is meant to embody its commitment to diversifying its collections. Details on Art Forum.
$42K Jeff Koons 'Balloon Dog' accidentally broken by an art collector in Miami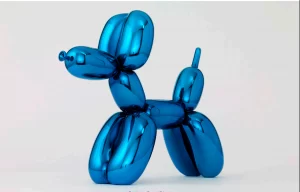 A "Balloon Dog" sculpture by artist Jeff Koons was accidentally knocked over by an art collector and shattered on the floor of a Miami gallery Thursday evening. Luckily, for the collector, the cost of the piece was covered by insurance. The two-decade-old piece was blue porcelain and stood at roughly 15 inches tall. The work was on display as part of the contemporary art fair Art Wynwood, according to a report by the Miami Herald Friday. "When this thing fell to the ground, it was like how a car accident draws a huge crowd on the highway," Stephen Gamson, a Wynwood–based artist and art collector, told the Herald. Attendees were left wondering if this was an accident or possibly part of a performance piece. Koons speculated that the woman may have let curiosity get the best of her. She has, however, been identified as an art collector. Details on New York Post.