Tsuktiben Jamir
Established in 1949, Singapore Indian Fine Arts Society (SIFAS) was formed with a vision "to enrich lives and build communities through aesthetic appeal and arts contribution as a premier Indian arts institution." Their mission is multifaceted and caters to a wide range of goals including the initiative to impart the Indian arts to people of all ages and backgrounds, as well as to produce and market Indian arts to a wide audience, to innovate and use technology for superior artistic expression, contributing to the rich and diversified cultural legacy of Singapore, as well as to create and foster connections between the Indian arts community in Singapore and other countries.
SIFAS is hosting an art festival where around 100 local artists are performing a variety of art forms, including Bharatanatyam, Carnatic and Hindustani Music, Kuchipudi, Kathak, and Odissi. After a hiatus of two years owing to the COVID-19 pandemic, SIFAS is coming back with the festival titled 'Kalpana – Exploring the Past, Imagining the Future', which is scheduled to continue for 12 days, from the 20th of April to 1st of May, 2023. Through an array of artforms like dance, music, and art, the festival aims to celebrate as well as promote the unique and diverse culture of India.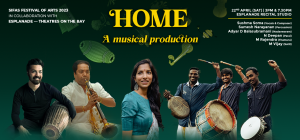 The festival honours its distinguished history as the first to introduce Indian Classical Arts to Singapore as well as its steadfast commitment to fostering emerging talent throughout the course of its 73-year history. The festival will feature melodies from Indian classical and folk music, ancient poetry, western elements, as well as numerous other languages over the course of the 12 days. With more than 30 events at the SIFAS auditorium, the 12-day festival also serves as a showcase of local talent, including an exhibition that will showcase the works of emerging visual artists.
A highlight of the festival is Jaya Ram: An Odissi Dance-Theatre Spectacle on 28th April, 2023 at The Esplanade theatre. An entirely original Odissi performance, it follows the narrative of Lord Rama, the protagonist of the epic Ramayana. Jaya Ram is a distinctive Odissi performance that incorporates the influences of indigenous folk genres in both song and dancing while keeping the structure of conventional Odissi presentation.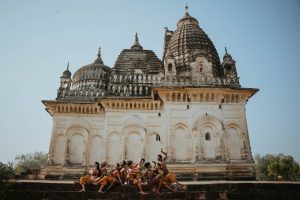 Free public events will be offered in addition to these highlight performances, such as workshops, a bazaar of arts and crafts, and a visual arts exhibition. Public dance and music programmes will also be offered for free during the festival. The festival also features unique highlight works by teachers, students, alumni, as well as international partners including Home, and Kathambam, in collaboration with The Esplanade.
Puneet Pushkarna, the Chairman of performances and external relations at SIFAS stated in a press release, "The festival of Arts 2023 showcases how artists can experiment, push boundaries and expand horizons and yet be entertaining, pure and soulful. Although steeped in traditional art forms, SIFAS aims to be relevant to younger generation by finding ways to incorporate different ideas to enhance and uplift their productions."