Shweta K
3 Indian entries and 1 from Bangladesh find themselves in the definitive ranking of newsmakers in art from the year gone by
Marking a decade of circulation as one of the most established and widely noticed rankings of influence in the contemporary artworld since 2002, Art Review's 2022 Power 100 list is an extensive marker of the tumult and the triumphs in the year gone by.
For some context, Art Review is, according to FAD Magazine: "one of the world's leading international contemporary art magazines, dedicated to expanding contemporary art's audience and reach."
Take for instance the definitive listings of the last few years: In 2021, ERC-721, representing NFTs, topped the list; Black Lives Matter was rank 1 in 2020 (#MeToo came in at the 4th spot), while MoMA director Glenn D. Lowry was at the first position in 2019.
Writing about the ethos behind the list, Art Review says: "For the purposes of this list, there are some basic criteria: individuals being considered have to have an influence over the kind of art that's being shown around the world today; they need to have an influence that goes beyond the local; and they need to have been active in forms that are visible or invisible over the past 12 months.
Interestingly, in 2022, Jakarta-based Indonesian collective ruangrupa has come in at the top of the list, followed at second by Cecilia Alemani, curator of the 59th Venice Biennale. The former also held a controversial curatorial role at one of the year's biggest art world events: Documenta 15. Also interesting at rank 3 is "unions". Artnet News reports this move as "presumably reflecting their (the unions) growing popularity among museum workers and a widespread renewed focus on labor rights".
Meanwhile, South Asian representation in the power list this year is rather limited. The only names we see are Gallerists Prateek & Priyanka Raja, Cofounders of Experimenter, Kolkata, at rank 65; disruptive photographer-artist Dayanita Singh at 84; and Kochi-Muziris Biennale cofounder-director and artist Bose Krishnamachari at 89. Also at 82 are art collectors Nadia and Rajeeb Samdani and their Samdani Art Foundation's artistic director Diana Campbell, hailing from Bangladesh.
From India:
Prateek and Priyanka Raja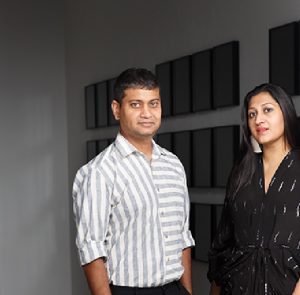 Highest on the list out of their South Asian counterparts (coming in at rank 65, versus the rest of octogenarians), the Rajas from Kolkata are familiar with being in the news thanks to the innovative model of their Experimenter gallery. They themselves call it 'an incubator' for a 'plurality of expressions'. While the husband was earlier a handloom textile dealer, the wife used to be a Procter & Gamble strategist. Art Review writes: "The gallery also operates a curators' hub (an annual conference that this year featured Brook Andrew and ruangrupa's Ade Darmawan among the speakers); a learning programme (with salons, lectures and children's events); and a digital platform that includes guest-curated Spotify playlists. They do exhibitions too, of course, across two sites in Kolkata and one in Mumbai…"
Dayanita Singh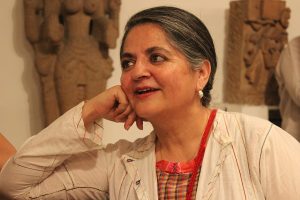 A force unto herself, 61-year-old Dayanita Singh is a prolific Indian photographer with at least 14 books to her name. Typically, museums present photographs from her archives as bodies of work brimming with poetic and narrative interconnections. Her work has captured musicians, the transformation of Indian society, friendships and changing gender roles. She presents them not just as frame for gallery walls, but via photobooks and exhibition formats like 'mobile museums' and 'book objects', which allow that physical engagement. It is this very disruption that has kept her in the news this year. Among her achievements, Art Review documents: "…the Hasselblad Award this year – and institutional acclaim, not least the touring show that opened at Gropius Bau, Berlin, in March and Villa Stuck, Munich, in October; and goes on to Mudam Luxembourg and Museu de Arte Contemporânea de Serralves, Porto, next year".
Bose Krishnamachari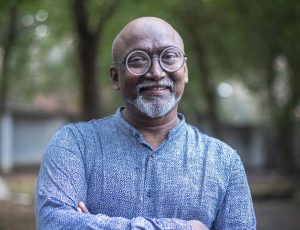 The Kochi-Muziris Biennale has been in the news quite a bit in the last few weeks, through some major ups and downs. It has always been seen though, one of the biggest contemporary art festivals in Asia and pretty much the largest art exhibition in India. Krishnamachari started out as a painter and continues to exhibit as one, but he is best-known as the cofounder and director of the said Biennale. Krishnamachari's paintings have been exhibited in numerous solo and group exhibitions internationally and he also actively curates exhibitions and projects of fellow artists around India. For instance, this year's efforts at the Biennale include programming Extremely South, a showcase for underrepresented artists from Southern India.

From Bangladesh:
Samdani Art Foundation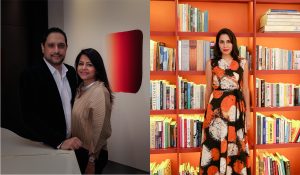 Best known for producing the bi-annual Dhaka Art Summit, the Samdani Art Foundation is the private art foundation of Nadia and Rajeeb Samdani. Reportedly, the founders have also donated works from their collection to institutions such as the Tate and the Metropolitan Museum of Art, in an effort to put Bangladeshi modern art in a wider international context. Incidentally, the next edition of the Dhaka Art Summit from 3-11 February 2023 marks the beginning of a long-term, "unprecedented", cross-border collaboration between two of South Asia's largest private art organisations: Samdani Art Foundation and India's Kiran Nadar Museum of Art (KNMA) in Delhi. Just recently, the Foundation coproduced an exhibit of extremely rare images by French photojournalist Anne de Henning at Paris's Guimet National Museum of Asian Art. It showcased stunning imagery from the birth of Bangladesh in 1971-1972. The Foundation is led by American curator Diana Campbell Betancourt, who is its artistic director. It is reported that she has "developed a new philanthropic platform to shift the discourse away from an Indo-centric one by bringing together artists, architects, curators, and writers from across South Asia and through a largely commission based model where new work and exhibitions are born in Bangladesh". Art Review noted that this year, the Samdanis provided financing for the Britto Arts Trust's presence at Documenta and artist Munem Wasif at the Lyon Biennale.