A SUMMARY OF THE MOST EXCITING ART NEWS FROM AROUND THE GLOBE
While we focus on Indian art, we can't obviously function in a vacuum. It's a small world and everything is connected, especially on the web. So, let's train our spotlight across the world map to see what's going on — from art trends to socio-political issues to everything that affects the great aesthetic global consciousness. Or, let's just travel the world and have some fun!
Banksy artwork on side of 500 year old farmhouse destroyed
When it comes to art these days, there are a few people who need no introductions. Banksy's creations are one of the most sought-after artworks in the world. The anonymous England-based Street artist has become an icon in the past few years for his satirical street art and social commentary through dark humour graffiti.
Yes, a Banksy art can increase the overall rate of a property. However, his identity still remains unconfirmed and a much-talked-about subject of speculation.
But the anonymity hasn't stopped him from staying relevant even during the pandemic era.
In 2021, a landlord reportedly took down an entire wall containing a Banksy art and hit it away after it increased an empty shop's value by a whopping £2,00,000 (Rs 2 crore). Details on Times Now.
A look at 'Inside Banksy: Unauthorized exhibition' in Mexico
Art connoisseurs in Mexico can now visit the latest unauthorised exhibit of Banksy, the elusive British street artist. With very little being known about Banksy, the artist's recreated exhibitions are eagerly attended by art lovers across the world keen to learn more about the enigmatic yet mysterious figure. All Banksy's worldwide exhibitions are unauthorised, with the artist proclaiming that he encourages anyone to 'copy and borrow' his art. Banksy is known for witty artworks that often make powerful references to world affairs. He rose to fame painting clandestine street murals, typically simple graffiti stencils with a sharp political point, all over the world. The artist has also produced a treasure trove of other kinds of images, and his head-turning work have repeatedly sold for hundreds of thousands of pounds, including to a raft of famous people. Banksy in 2013 reportedly set up a stand near the New York City's Central Park and sold 20 signed canvases of his own work for $60 each. A woman visits the 'Inside Banksy: unauthorized exhibition' in Mexico City, Mexico. People visit the 'Inside Banksy: unauthorized exhibition' in Mexico City, Mexico. Have a look out to the photographs
here
.
Lehmann Maupin now representing artist Sung Neung Kyung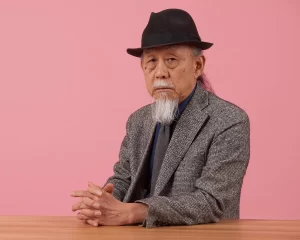 Lehmann Maupin, which has locations in New York, London, Hong Kong, and Seoul, now represents Sung Neung Kyung, an important figure within South Korea's avant-garde scene who rose to prominence in the 1970s. The gallery will present historical works by the artist in its booth at Art Basel Hong Kong next week. Working across mediums, often with an eye toward performance, photography, and archival materials, Sung is best known for his affiliation with Space and Time, an artist group active in South Korea during the 1970s and '80s that created art and conducted research as a way to critique Western art history and theory and simultaneously process and respond to their country's political turmoil at the time. Read more on Art News.