Rajesh Kumar
A prominent figure, a renowned painter and printmaker Sanat Kar passed away on Monday at the age of 88. He breathed his last in his home at Shantiniketan where he was residing since 1974. Born in 1935 in West Bengal, he had a long association with Kala Bhavana, the centre for visual art practice and research at Visva Bharati University, Santiniketan.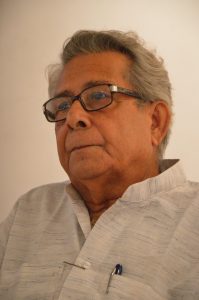 Kar graduated from the Government College of Art and Craft in Kolkata with a diploma in painting. In 1974 he went on to join the printmaking department, head the department and retired as principal of Kala Bhavana in 1995. At that time some important changes came in art education in Shantiniketan due to the touch of artist's thought.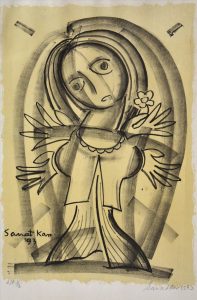 Sanat Kar was a master artist in the world of Indian prints. Many important changes in the work of graphic printing in India have come under his hands. He was associated with 'Society of Contemporary Art' since its inception. The discipline of living for a long time in the unspoilt nature of Shantiniketan and active teaching was reflected in the colours and lines of his work. Spontaneous yet restrained, the artist perfectly evokes the wonder and faith of different levels of life in the arrangement of short lines with his mastery of medium technique.
View this post on Instagram
Former professor of history of art at Kala Bhavana, R Siva Kumar, posted on social media, "An artist who inherited the imaginative world of the Bengal School and created prints and paintings that oscillated between the lyrical and the occasionally unsettling, he will be remembered for his experiments in intaglio printmaking. Since 1974 he lived and worked at Santiniketan and was a prominent member of its art community." In the eyes of sculptor and art historian Janakjhangar Narjari, this death is "a loss not only to the art gallery, but to the entire art world." His half-century long artistic practice is a rare asset in the history of Indian art. The artist's death has cast a shadow of mourning on the art world.