A painting that almost sold for $1800 could potentially be valued at hundreds of millions, if authenticated as a genuine Old Masters painting in coming months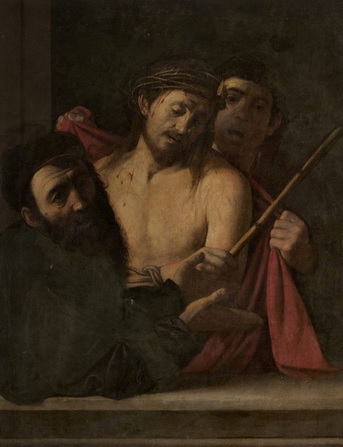 There exists out there in the world of art a high-stakes game of 'old masters hunting'. And in this constant tussle, a "sleeper" refers to a lost masterpiece that has happened to stay out of the public eye, sometimes for centuries, and often due to an earlier mis-attribution. More often than not, its existence has been surmised by academics, but its true identity is often unknown to an owner.
And now, one of the most iconic such pieces may have revealed itself. If authenticated, a painting initially titled 'The Crowning of Thorns' by Madrid-based auction house Ansorena — dubbed 'Ecce Homo' by most scholars — may soon prompt experts to rethink a significant portion of the entire career of painter Michelangelo Merisi da Caravaggio, who lived in the late 16th and early 17th centuries across Rome, Naples, Malta, and Sicily.
The Italian painter — known famously just as Caravaggio — is dubbed by critics as an artist who "combined a realistic observation of the physical and emotional human state". He is widely acclaimed for his dramatic use of chiaroscuro, which reportedly had a formative influence on the new Baroque style that emerged from Mannerism. This technique — which came to be known as tenebrism — was made a dominant stylistic element by Caravaggio, transfixing subjects in bright shafts of light and darkening shadows. And this profound influence can be observed in the work of greats like Peter Paul Rubens, Jusepe de Ribera, Gian Lorenzo Bernini, and Rembrandt, among others.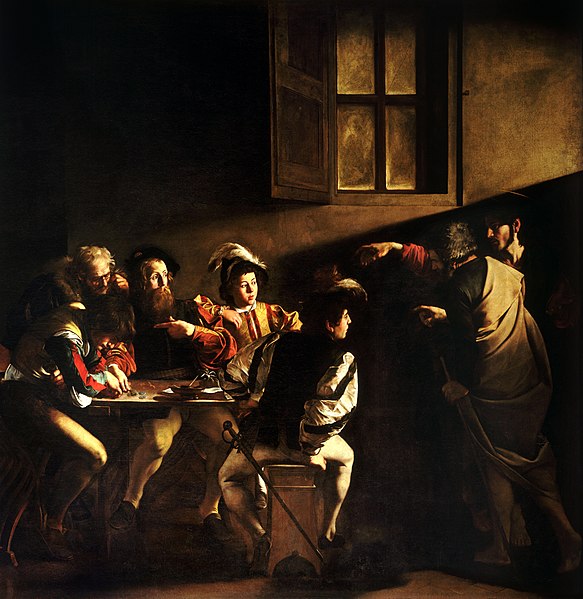 Experts estimate that there are roughly 60 known works by Caravaggio in the world, many of which have hung in the same public institutions for decades if not centuries. But things were about to change.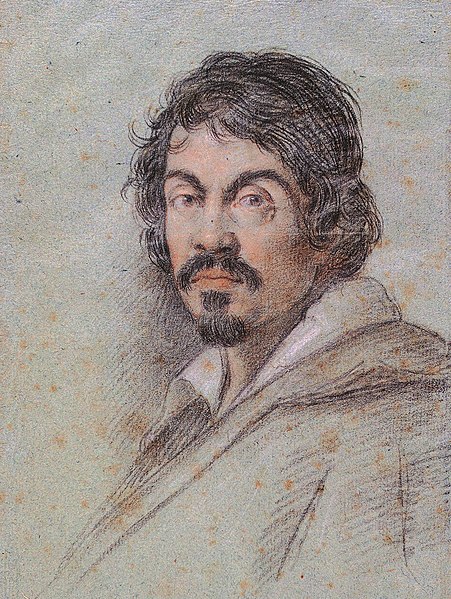 It all began late in March 2021, when an associate professor at Italian university Roma Tre, Maria Cristina Terzaghi — who had studied Caravaggio for more than 17 years — was sent a photograph of a painting via WhatsApp by art dealer Fabrizio Moretti. It was a recognizable tableau, 'Ecce Homo', featuring Pontius Pilate presenting a thorn-crowned Jesus. Instinctively, Terzaghi felt that its composition and light contrast were familiar. But an earlier independent appraisal had attributed the canvas to Spanish artist José de Ribera, who had adopted Caravaggio's tenebrism.
The artwork was to go on sale on April 8 this year at Madrid auction house Ansorena, and was priced at a mere 1,500 euros ($1,800). But in April, after flying from Rome to Madrid in a flurry and seeing the artwork in person, Terzaghi believed this to be a genuine Caravaggio. 'It's a Caravaggio, I have no doubt,' she even told the media in subsequent interactions.
Now, if this view was confirmed by scientific analysis and enough other art historians, and if the piece was sold at international auction, it could command a price tag of over $100 million, making it one of the most expensive old master paintings in history.
Already, its authenticity is a theory supported by a vast majority of at least dozen leading Caravaggio experts of the world, who have been interviewed for an opinion about this contentious piece of art. The buzz created by the appearance of such an important artwork at such a low price also swept through the art circuit in Spain, and beyond. Efforts to determine its provenance, safeguard its standing and ensure an appropriate price tag began to take off. Spain's Ministry of Culture moved to label the work an "asset of cultural interest", which gives the item a protected national status. Feelers of interest emerged from institutions like the Museo del Prado, which would hypothetically, if the painting is authenticated, pay a significant sum to ensure it joins other world-famous works in public hands. Meanwhile, painting owners (siblings) Antonio, Diego and Mercedes Pérez de Castro also had it pulled out of auction.
The Castros also approached Jorge Coll, CEO of Colnaghi, one of the world's oldest commercial art galleries. Now the dealer overseeing the work's authentication, Colnaghi aims to confirm its status in a report in early 2022. The restoration process and technical analysis will proceed slowly, with the painting needing to be cleaned by carefully removing layers of varnished oxidized paint, and scientists using X-rays and infrared reflectography to examine its hidden layers, as well as test the canvas and paint pigments.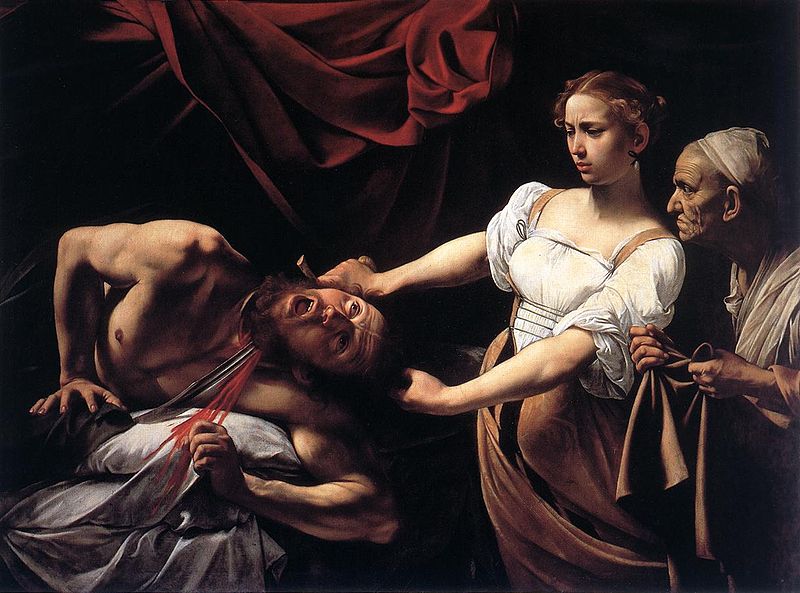 This is not the first 'lost and found' Caravaggio. In 2014, 'Judith and Holofernes' was found under a mattress in a French attic, unleashing a storm of international debate when labeled as rediscovered. After five years of authentication research, it sold for an undisclosed sum in 2019 to a then anonymous private buyer — two days before a public auction where it was up for $170 million.
Caravaggio paintings are among the most highly coveted masterpieces in the art world today. The influential art historian Bernard Berenson is said to have stated: "With the exception of Michelangelo, no other Italian painter exercised so great an influence as Caravaggio." Now, it remains to be seen whether a moment of instinct, a trick of chance, will unveil the fact that a painting that has hung for over 200 years in a Spanish family's home, and was about to be sold for less than $2,000, will turn out to be one of the most valuable old master artworks in the world.