The indiscriminately cruel pandemic earlier this month carried away South Indian artist S Elayaraja, known for his stunningly realistic portrayals of 'Dravidian women'. Abir Pothi condoles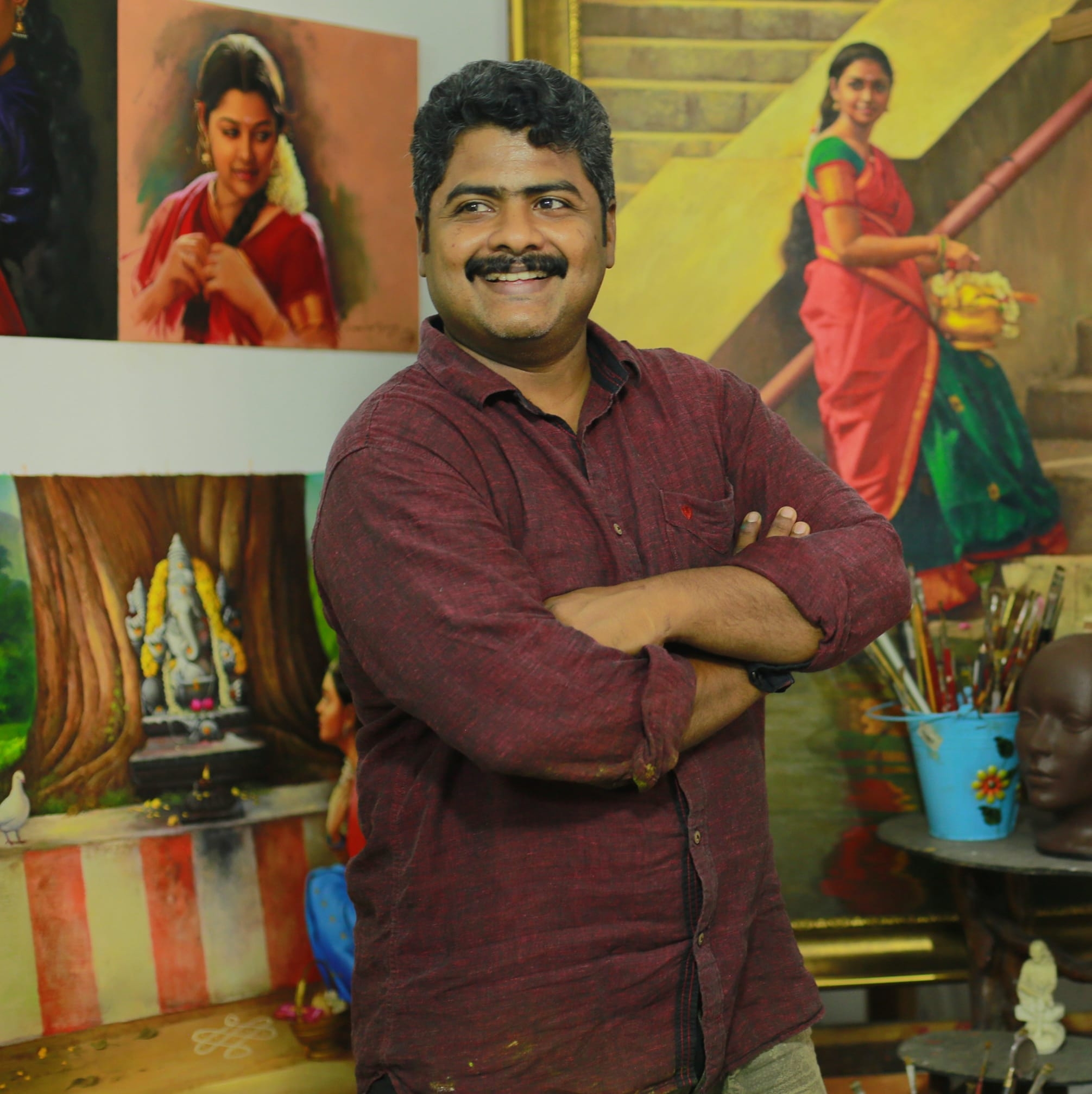 Strikingly real imagery with an almost photo-like study of light, beautiful women in vibrant saris, flowers in their hair and a hint of a smile always playing on their lips — the stunning paintings of artist Elayaraja Swaminathan, popularly known as S Elayaraja, were well-known for their almost superhuman attention to detail and vivid celebration of the Tamil culture.
But in yet another tragedy to strike the world of art amid the COVID-19 pandemic, the coronavirus infection took the life of this young multi award-winning painter on June 7, 2021, at the age of just 42, drawing condolences from Tamil Nadu chief minister M K Stalin, filmmakers Pa Ranjith, Chimbu Devan, R Parthiban and Naveen Mohamed Ali and several others. Elayaraja is survived by his wife and two children.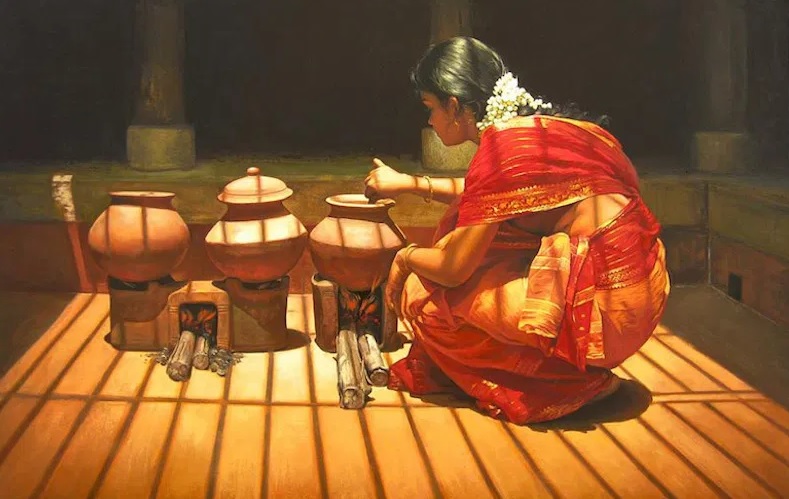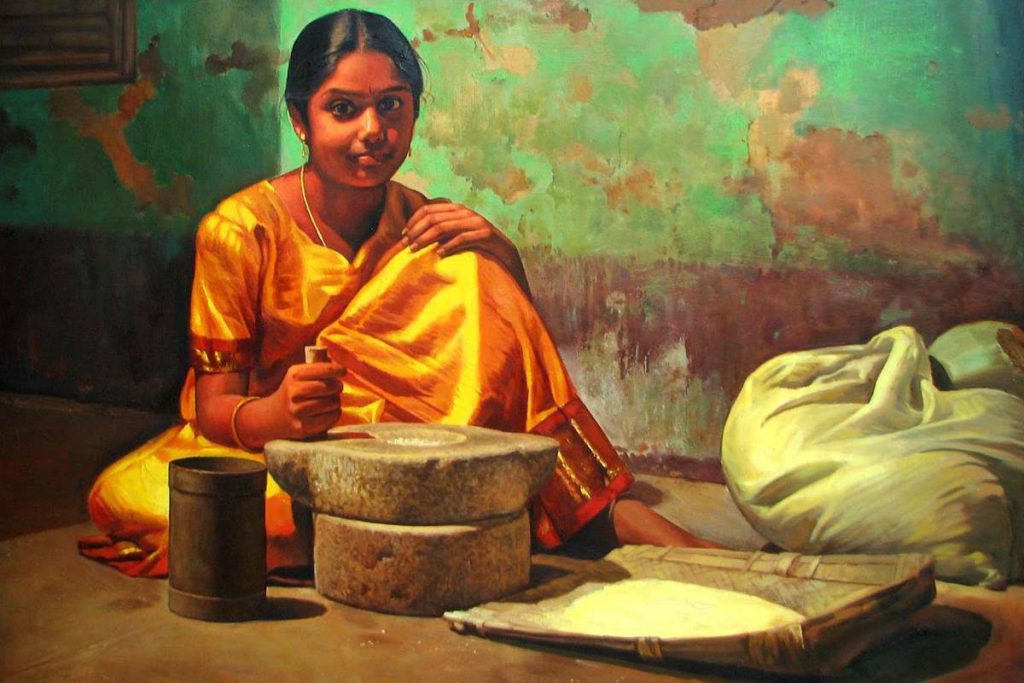 The son of a carpenter, he was born in the small village of Sembiyavarambal near Kumbakonam in Thanjavur district in April 1979, as the youngest of eleven siblings — five brothers and five sisters. Sensing his talent, his early teachers had encouraged him to pursue fine arts, but is family hoped he would become a military officer. He had fought with them and ran away to stay at his art master's home. It is reported that Elayaraja's teachers helped him to join Kumbakonam Government Fine Arts College, where well-known artist Manohar was a teacher. Under his tutelage, Elayaraja flourished and continued his master's in Chennai Government Fine Arts College.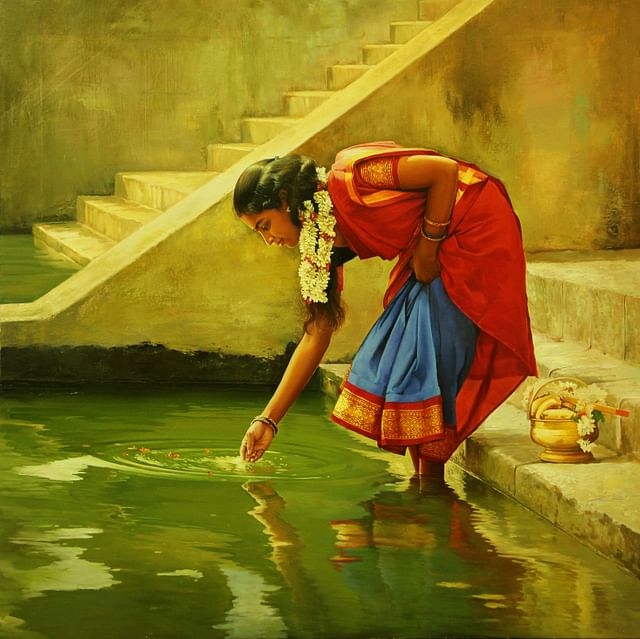 He entered the world of professional art in early 2009, and immediately, his portraits of 'Dravidian women' — with elements of traditional household things (mud pots, mud stoves) and typical South Indian cultural attire such as the 'dhavani' (part of the traditional half sari), bangles, etc. — won plaudits and appealed to hearts beyond the South. The women and sometimes little girls in his artworks go about the mundane in often olden-style settings — home with traditional architecture, temples and more. Some sketch, others cook, sometimes they pray, and more often than not, they 'wait' — something the artist admitted in an interview was inspired by the sight of his sisters-in-law waiting for his brothers to return from the Gulf, where they had been working.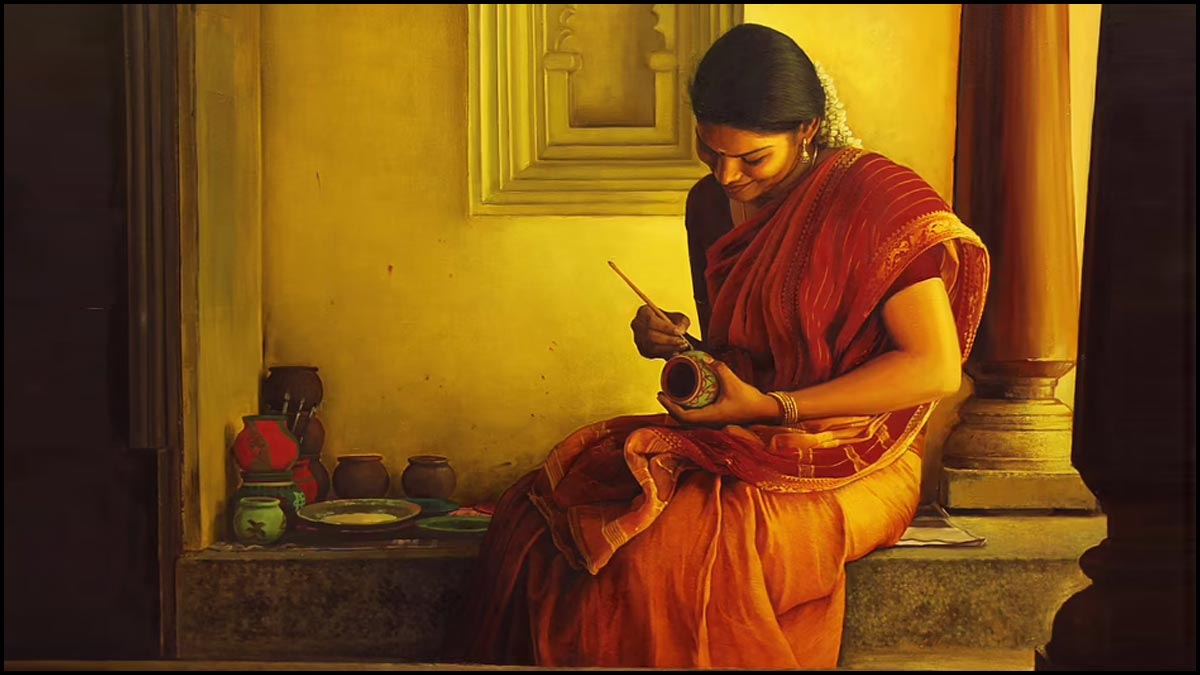 Elayaraja had admitted to always having admired the lighting in Rembrandt's paintings and the detailing of Johannes Vermeer. He himself had an utterly masterful control over oil paints and a single glance at his paintings literally convinces one that they are photographs. He has been widely published in magazines and newsletters and even had a hearty interest in the arts of the film industry; he also acted and assisted actor-director R Parthiban in the Tamil movie, Ivan (2002). His undeniably special talent with painting won him a state award, a fellowship from the Lalit Kala Akademi and opportunities to participate in many international exhibitions. His artistic dreams were cruelly cut short.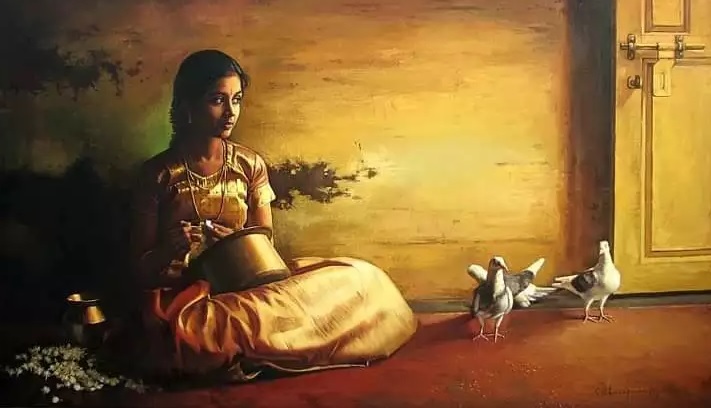 Elayaraja's parting words in his last interview had been: "Death is inevitable. Only artists elude it. The artworks we leave behind that ensure that we live beyond our stay in this world."