A SUMMARY OF THE MOST EXCITING ART NEWS FROM AROUND THE GLOBE
While we focus on Indian art, we can't obviously function in a vacuum. It's a small world and everything is connected, especially on the web. So, let's train our spotlight across the world map to see what's going on — from art trends to socio-political issues to everything that affects the great aesthetic global consciousness. Or, let's just travel the world and have some fun!
'Lost and found' Klimt portrait to star in a new show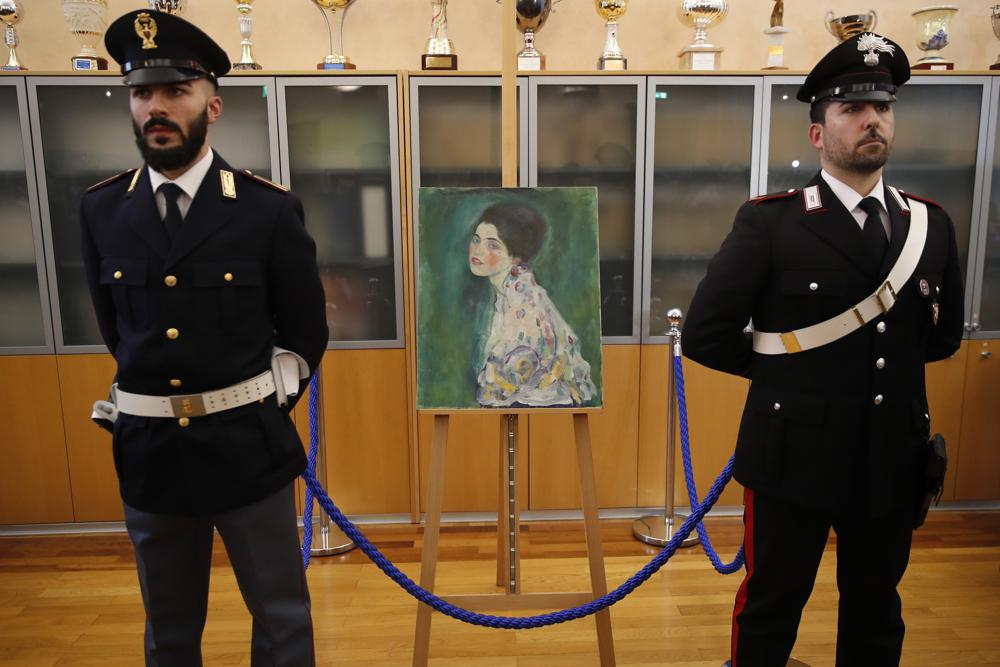 Missing for nearly 23 years after its theft from an Italian museum, Gustav Klimt's 'Portrait of a Lady' will now star in an exhibit about the Austrian artist opening on October 27, 2021, at the Museum of Rome in Palazzo Braschi. Art experts had announced in January 2020 that a painting discovered hidden inside a Piacenza art gallery's outer walls was the Klimt portrait that had been stolen in 1997 from the Ricci Oddi Modern Art Gallery in that northern city. The painting depicts a young woman sensually glancing over her shoulder against a dreamy, moss green background. Klimt completed the portrait in 1917, a year before he died, and the Ricci Oddi Gallery acquired it in 1925. AP News has the details.
Rare Muhammad Ali paintings collection up for sale for $384,000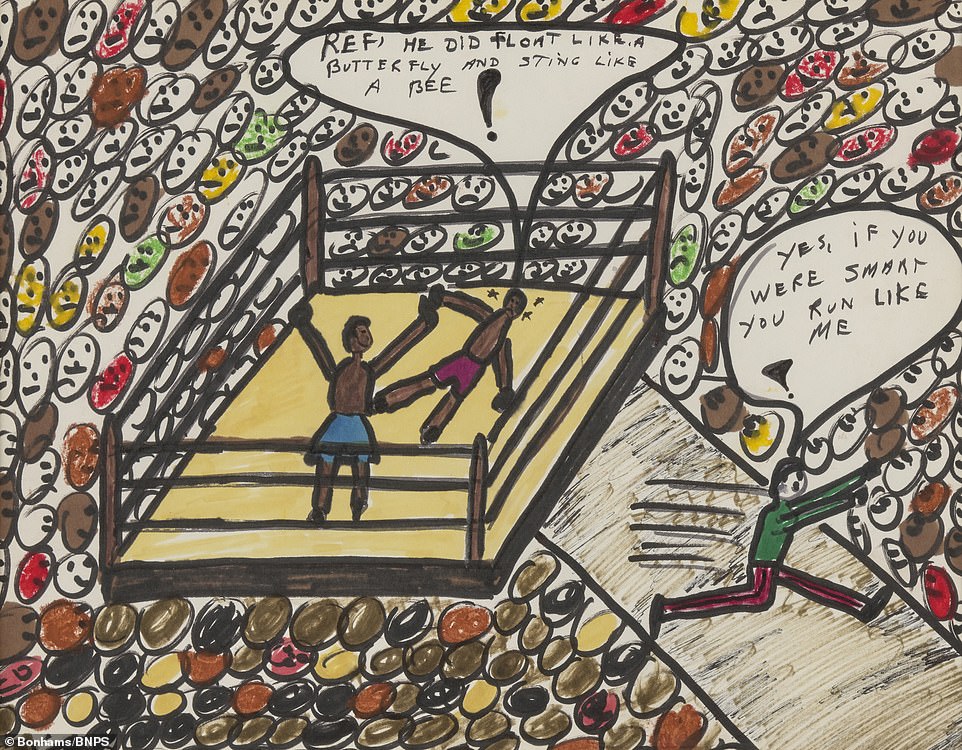 A rare collection of paintings by Muhammad Ali marking milestones in his life and making statements on social issues, including a painting called 'Sting Like A Bee', has emerged for sale for $384,000, up for auction on October 5. The legendary heavyweight boxer was a passionate artist and produced the paintings to convey his views. Among the 24-piece collection are several drawings of black people in chains and anti-war messages. Some of the paintings in the sale are collaborations between Ali and his father, Cassius clay senior. The Daily Mail tells you more.
'Freud would have a field day', professes Anish Kapoor on his newest work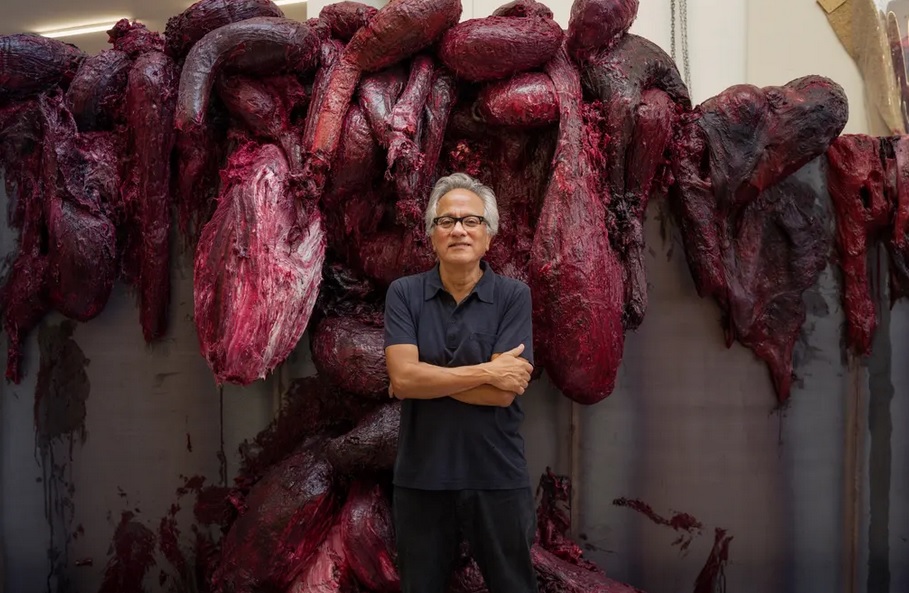 Anish Kapoor's newest works, about to go on display at Modern Art Oxford, are beautifully painted yet brutal — full of images of bloodletting, decapitation and disembowelling. At 67, Anish Kapoor, with a knighthood, a Turner prize and a retrospective due at the Venice Biennale next year, "appears determined to strip away his own artistic skin," writes UK journalist Jonathan Jones, adding that "his London studio has stacks of blood-soaked canvases depicting huge wounded bits of bodies and purple organs spattered on the walls". The Guardian showcases a fascinating interview.