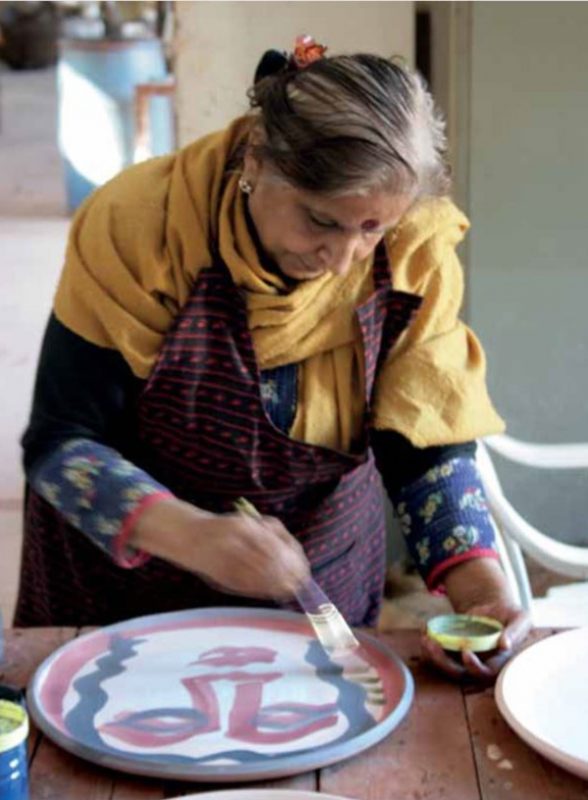 Prolific printmaker and artist, Rini Dhumal, passed away on September 8, 2021, at the age of 73. In what was to be one of her last interviews, Dhumal had discussed at length the genesis of her work. As we share excerpts of her interaction with Abir Pothi in August, we condole the great loss to the art community at Dhumal's passing. The protagonists of her art were usually vibrating with feminine energy, and with age, her art had become even more contemplative, portraying a deep serenity.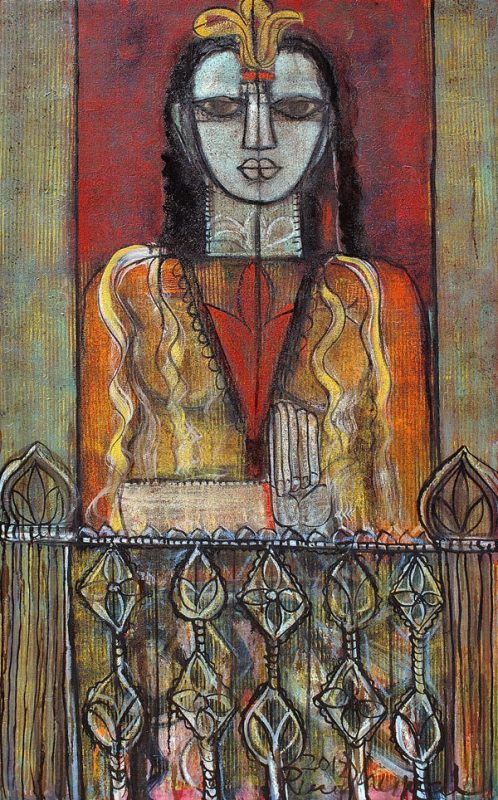 Her insatiable quest to grow her mastery of the visual language and nurture the philosophy that manifested into her art did not cease till the very end. Her works were an uninhibited celebration of both the potential and challenges that varied multimedia and techniques bring to the table. Her third coffee table book, 'Parallel Wings' reflected the diversity of mediums in which she was involved in — painting, serigraph, sculpture, tapestry, ceramics, drawings, glass painting, etc. While still a student in the 1960s at The Faculty of Fine Arts, Maharaja Sayajirao University of Baroda, she broadened her horizons as she collaborated with teachers and students to create art objects such as batik, toy-making and more. These early experiences extended the confidence to dabble in different mediums.
You can read the complete profile of Rini Dhumal here.