A SUMMARY OF THE MOST EXCITING ART NEWS FROM AROUND THE GLOBE
While we focus on Indian art, we can't obviously function in a vacuum. It's a small world and everything is connected, especially on the web. So, let's train our spotlight across the world map to see what's going on — from art trends to socio-political issues to everything that affects the great aesthetic global consciousness. Or, let's just travel the world and have some fun!
Italy police seizes Rubens masterpiece after fraud investigation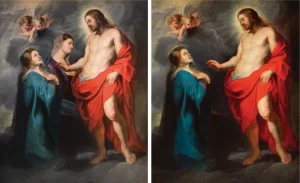 A valuable painting attributed to the Flemish Old Master Peter Paul Rubens has been returned to a Genoa exhibition just days after being seized by Italy's Carabinieri. Meanwhile, police are continuing to determine exactly how the work was smuggled out of the country a decade ago in an elaborate plot, widening their investigation to an official export office in Pisa, theANSA news agency reports. Titled The resurrected Christ appears to his mother (around 1612-16), the oil on canvas is insured for €4m and shows Christ alongside a kneeling Madonna in a blue cloak. It had been displayed at Genoa's Palazzo Ducale alongside 18 autograph works by Rubens since October, before the local branch of the Carabinieri's art hit squad removed the painting on Friday 30 December 2022. Four Italian citizens, including the work's two owners and an accountant and his son, are accused of exporting the work illegally and money laundering. The owners bought the work from the noble ItalianCambiaso family for €300,000 in 2012, before attributing the painting to an unknown Flemish artist and claiming its value was just €25,000 so that it could be exported to Prague in 2014, investigators claim. They then staged sales through companies they had set up abroad to raise the work's market value. Read more on the Reuters.
60 mummies discovered in Luxor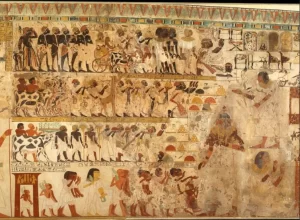 Sixty mummies were found in two tombs in the ancient Egyptian city Luxor by a team of Spanish archaeologists. The two tombs were built sometime after the 18th dynasty (1550–1292 BCE), and are connected to the vizier Amenhotep-Huy, a high-ranking official who served under pharaoh Amenhotep III. Two chambers connect the newly discovered tombs to the vizier's burial place, a chapel containing 30 columns with epigraphs. The site is a rich example of the architectural style and "evidence that the vizier's tomb at some point became a necropolis," according to Francisco Martín-Valentín, director of the Madrid-based Institute of Ancient Egyptian Studies and the leader of the Vizier Amenhotep Huy Project. Details on Art News.
Influential Düsseldorf dealer Hans Mayer—the first to show Warhol in Germany—dies aged 82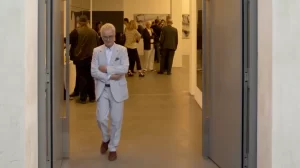 Hans Mayer, the German dealer credited with introducing European audiences to post-war US artists, has died aged 82. His gallery confirmed his death via an Instagram post. The US artist Robert Longo, who is represented by Mayer, wrote on social media: "We have lost a… brilliant art dealer and a great friend." Mayer came from the city of Ulm in Baden-Württemberg, southwestern Germany; while visiting a museum there in 1953, he was especially struck by a watercolour by the 19th-century German artist August Macke. Following his studies at the Hochschule für Gestaltung (Ulm School of Design), he opened his first gallery in 1965 in Esslingen am Neckar near Stuttgart, launching the space with an exhibition of works by the Bauhaus pioneer Joseph Albers set to the music of John Cage. According toArtsy, Mayer wrote to Albers in early 1965, saying: "I intend to open a gallery… that will exclusively occupy itself with 'concrete' painting and objects [abstract art based on geometric imagery]." Crucially, Mayer considered Albers to be "one of the oldest and most prominent representatives of Concrete painting." The gallery subsequently presented art by Concrete artists such as Max Bill, Antonio Calderara, Karl Gerstner and Camille Graeser. Read more on Art Newspaper.