With two antique Chola bronze sculptures poised to be repatriated to India, Abir Pothi takes a glimpse into this exquisite and iconic art of the 12th-century civilization, via a series of tweets by noted art historian and writer William Dalrymple earlier this year, extolling the intricate artistry involved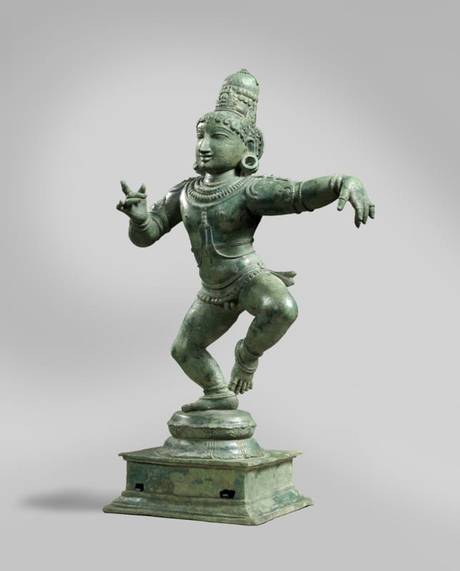 Mere days ago, in a widely-hailed piece of news, the National Gallery of Australia (NGA) announced that it would be repatriating at least 14 works of art from its Asian art collection to India. Thirteen of these objects are connected to contentious art dealer Subhash Kapoor through Art of the Past and one is acquired from art dealer William Wolff.
The pieces include six bronze or stone sculptures, a brass processional standard, a painted scroll, and six photographs.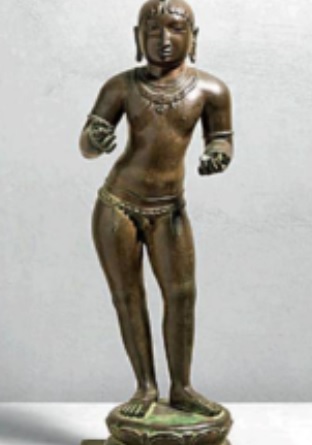 Among them are two antique idols from Tamil Nadu — 12th-century child-saint Sambandar, purchased 1989, and another idol of Sambandar, albeit in a dancing pose, purchased 2005. Both belonged to the Chola dynasty period, a press release from NGA has said.
A cursory search on the art of the Chola dynasty, which ruled primarily in southern India until the 13th century, reveals that it was a period where new heights of excellence in art, religion and literature were scaled. Alongside monumental architecture in the form of majestic temples, sculpture in stone and bronze reached a peak of finesse that had never before been achieved in India, say many historians.
Among the existing specimens of these sculptures in museums around the world and in the temples of South India are many fine figures of Siva in various forms, Vishnu and his consort Lakshmi, and the Siva saints. Wikipedia offers: "Though conforming generally to iconographic conventions established by long tradition, the sculptors also worked with great freedom to achieve classic grace and grandeur — an iconic example of this is Nataraja, the Divine Dancer."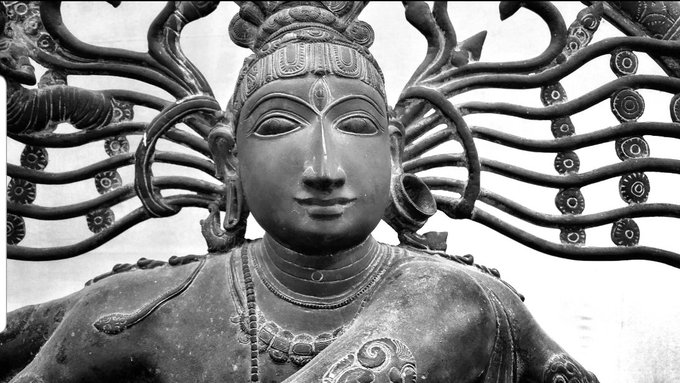 In an enthralling series of posts in April this year, noted art historian and writer William Dalrymple had taken to Twitter to extol the glories of Chola sculptures. He noted that the said text and excerpts on Chola bronzes was taken from his 2009 book, Nine Lives. In superlative prose, @DalrympleWill writes: "Exquisitely poised and supple, Chola bronze deities are some of the greatest works of art ever created in India. They stand silent on their plinths yet with their hands they speak gently to their devotees through the noiseless lingua franca of the mudras of south Indian dance. For their devotees, their hands are raised in blessing and reassurance, promising boons and protection, and above all, marriage, fertility and fecundity, in return for the veneration that is so clearly their divine right."
Dalrymple also calls Nataraja, Shiva as Lord of the Dance, "arguably the greatest artistic creation of the Chola dynasty… the perfect symbol of the way their sculptors managed to imbue their creations with both a raw sensual power and a profound theological complexity."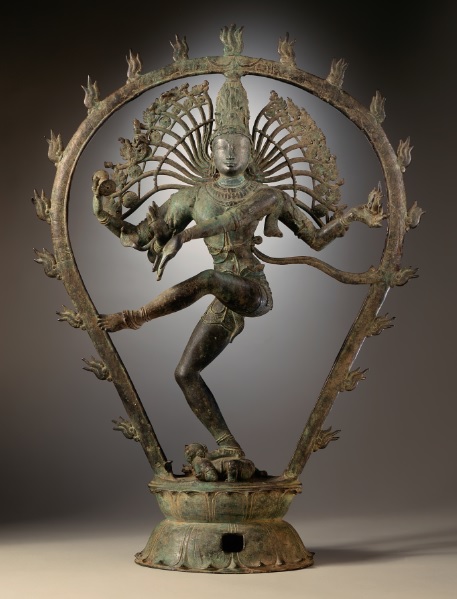 Typically, in this famous Chola bronze icon, Shiva appears as active, yet aloof; surrounding him are a circle of flames representing the universe, whose fire is held in his left rear palm. His left front arm crosses his chest, the hand pointing to his upraised left foot, signifying liberation, while his right foot tramples on a being that represents ignorance. Shiva's right front hand is raised in the gesture of benediction (abhaya mudra), while his right rear hand holds a drum he beats. A snake curls around his arm while his hair holds the crescent moon and a small image of Ganges, as the lore goes.
Most poetically, Dalrymple's tweets go on to describe this pose of Nataraja as: "For the dancing figure of the god is not just a model of virile bodily perfection, but also an emblem of higher truths: on one level Shiva dances in triumph at his defeat of the demons of ignorance and darkness, and for the pleasure of his consort… At another level — dreadlocks flying, haloed in fire — he is also dancing the world into extinction so as to bring it back into existence in order that it can be created and preserved anew. With one hand he is shown holding fire, signifying destruction, while with the other he bangs the damaru drum, whose sound denotes creation. Renewed and purified, the Nataraja is dancing the universe from perdition to regeneration in a circular symbol of the nature of time itself."
Chola bronzes have been called intricate, imbued with gentle grace, restraint, quiet elegance, and ethereal beauty. Observers believe that life pulsates in the bronze sculpture via the facial expressions, mudras and postures.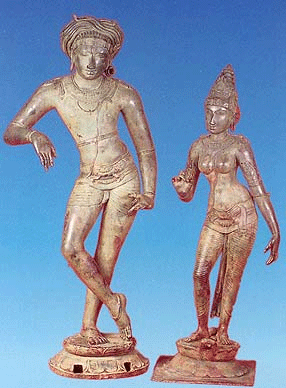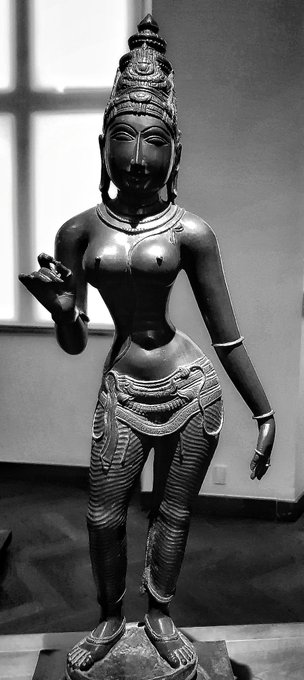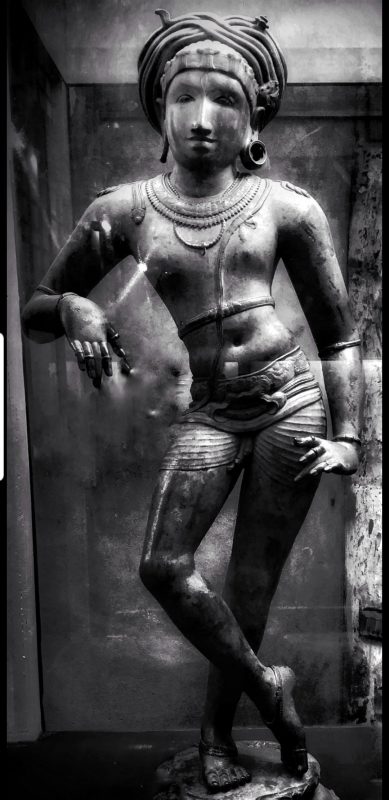 According to Dalrymple, in Western art, few sculptors — "except perhaps Donatello or Rodin" — managed to achieve such pure essence of sensuality that is "so spectacularly evoked by Chola sculptors". He also believes they have "achieved a sense of celebration of the divine beauty of the human body".
Dalrymple sums up in his tweets: "In this tradition, the sensuous and the sacred are not opposed; they are one, and the sensuous is seen as an integral part of the sacred."
(Click here to access an early piece from 2006 on Chola bronzes by Dalrymple, for The Guardian)