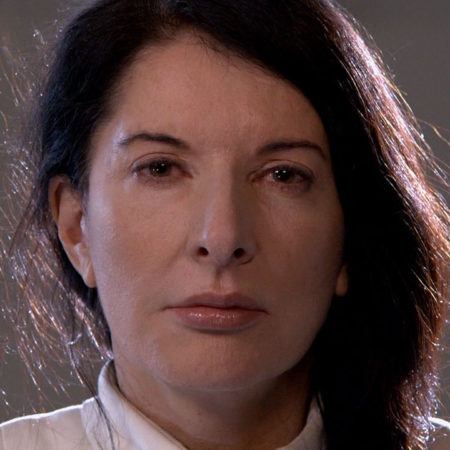 From being called a Satanist to teaching how to drink water, the 'shock art' of Marina Abramovic has always elicited strong and impromptu reactions from her audience. She has always laid great importance on participative art and has, over the years, engaged her fans into exercises collectively known as the Abramovic Method. Abir Pothi brings to you the artist and her art.
Serbian performance artist Marina Abramovic, 74, explores the body and the mind, feminism, and participative art. She has gained popularity for her 'shock art'. For example, for Rhythm 10 (1973), she stabbed between her fingers, sometimes even drawing blood. For Rhythm 0 (1974), she stood still in a room for six hours, with a loaded gun kept along with other objects in the exhibit; the audience  was invited to use the objects on her as they wished. Her performances, often rendered in the nude, are marked by a provocative streak that intends to elicit strong and impromptu reactions from her audience.  She studied painting at the Academy of Fine Arts in Belgrade but was soon drawn to performance arts. She has used her body for artistic and spiritual exploration, as a medium as well as a subject.
Her collaborations with German artist Uwe Laysiepen (Ulay) gained critical acclaim as well as controversy. Probing gender identity, they held performances such as the notorious Imponderabilia (1977). The couple stood naked at the museum's narrow entrance, thereby forcing visitors to squeeze in and choose which gender to face. After collaborations lasting more than a decade, the pair marked the end of their relationship with a solemn performance piece on the Great Wall of China.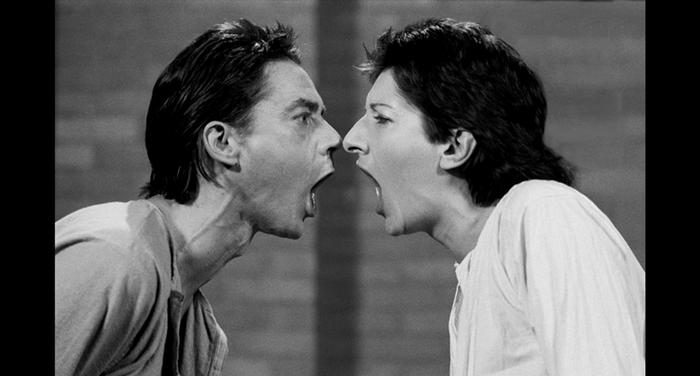 Of the many controversies she has courted, one is being called a Satanist. The first insinuations were made after her 1987 performance, Spirit Cooking, for which Abramovic wrote using pig's blood and issued a recipe book that allegedly included instructions to induce violence. The artist has refuted all claims.  New controversy emerged when on April 10, a two-minute YouTube ad featuring interviews about Abramovic's new piece, The Life, received 24,000 "dislikes" and was deleted.
A career highlight was winning the Golden Lion for best artist at the Venice Biennale in 1997. A number of exhibitions followed and by 2005, Abramovic also started considering the fate of her legacy and some of the later works were re-enactments. A big breakthrough again occurred in 2010, when the Museum of Modern Art (MoMA) in New York City held a retrospective, The Artist Is Present. For this, Abramovic sat still for seven hours every day and mutually gazed back at viewers for the three-month exhibition run.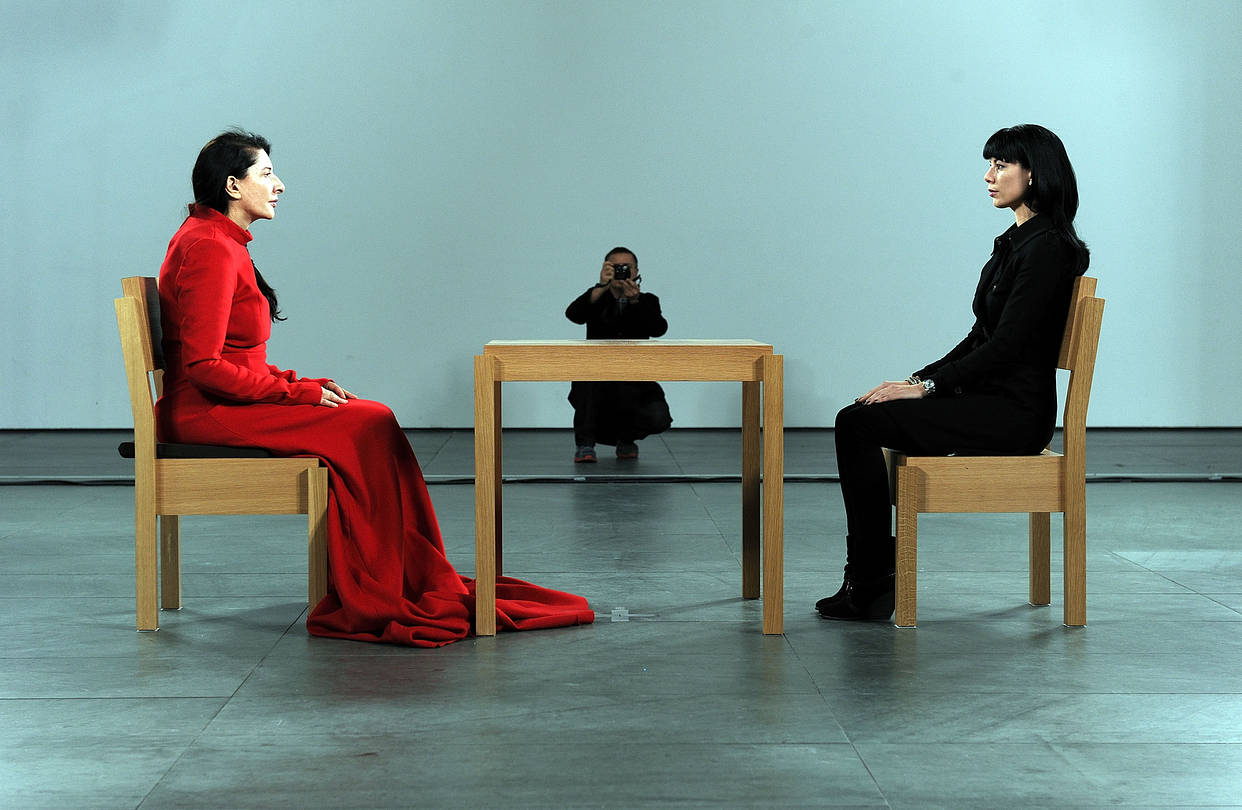 Abramovic's composure and practice was developed with rigorous self-training. To enhance her routine, she began using simple activities to increase her willpower and resilience. Over years of improvisations, the exercise set came to be known as the Abramovic Method. She transformed the simple act of drinking water to a spiritual ritual. She counted rice grains to increase her patience and had people all over the globe follow her lead. She demonstrated the worth of "slow walk" and showed how immersive the experience of gazing into someone's eye could become. In June 2021, Abramovic collaborated with WeTransfer to widen the method's outreach. The video introduces the artist in a minimalist frame with a red and grey filter. Looking straight into the camera, Abramovic makes an immediate connection and establishes that what is to follow is rather serious business.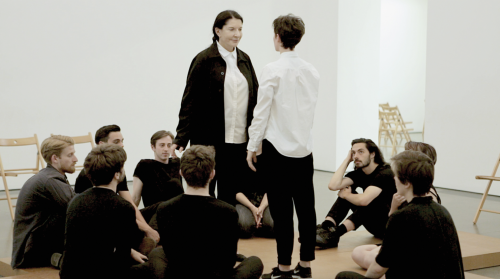 The advice is to feel the coldness of the water, to feel the glass, and to smell and taste the water with mindfulness as one slowly sips it. "Drinking water will never be the same anymore after this," Abramovic stoically notes. She is swift to count rice grains herself and looks into the camera to explain the stages of one's mental reactions to the exercise. "At one point, you will be angry and frustrated," she says. "Don't give up!" Slow walking has an added element of interacting with nature besides the insistence on mindfulness, deliberation, and persistence. Mutual gazing adds the dimension of participation with another human being and requires the mental and physical discipline to remain still. At their core, these repetitive exercises may lead to intense boredom at some point and the goal is to build mental endurance to finish what is started regardless of alternate thoughts or circumstances. Ultimately, the Abramovic Method teaches the therapeutic effects of living in the present.