A SUMMARY OF THE MOST EXCITING ART NEWS FROM AROUND THE GLOBE
While we focus on Indian art, we can't obviously function in a vacuum. It's a small world and everything is connected, especially on the web. So, let's train our spotlight across the world map to see what's going on — from art trends to socio-political issues to everything that affects the great aesthetic global consciousness. Or, let's just travel the world and have some fun!
Miami art dealer who smuggled ivory sculptures sentenced to 51 months in prison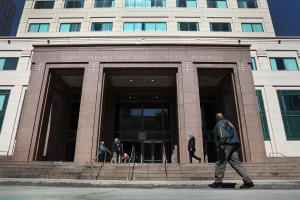 A federal judge in Miami has sentenced Eduardo Ulises Martinez ("Martinez"), a local art dealer, to 51 months in prison for illegally smuggling sculptures containing ivory, and for obstructing justice. Ivory is a form of wildlife that comes from various mammals, including elephants, walruses, hippopotamuses, warthogs, narwals, and whales.  Ivory must be declared to the United States Fish and Wildlife Service (USFWS) and made available for inspection prior to its importation and exportation from the United States.  After a seven-day trial, a federal jury found Martinez guilty on 9 counts of smuggling items containing ivory in and out of the United States without declaring it or making the ivory available for inspection by the USFWS, and one count of obstruction of justice for soliciting false evidence, documents, and testimony from a witness during the ongoing investigation. Details on United States Attorney Office.
High resolution artwork leaked and sold online on Chinese online shopping platform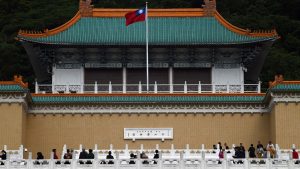 A Taiwanese museum that houses some of the world's most precious Chinese artworks has confirmed that up to 100,000 high-resolution images of paintings and calligraphy leaked online – some of them turning up for sale on a Chinese shopping platform for less than $1. The National Palace Museum in Taipei said Tuesday it had reached out to Taobao, a shopping website popular in mainland China, to prevent the images from spreading. "We are looking into it and have hired lawyers to raise to Taobao about the intellectual properties and damages involved," said deputy museum director Huang Yung-tai. High-resolution scans are a common way for artists, galleries and museums to monetize artworks in their possession by issuing digital copies, without having to sell the original while catering to a wider, less affluent consumer market. Read more on CNN Business.
An early work by David Hockney discovered on antiques roadshow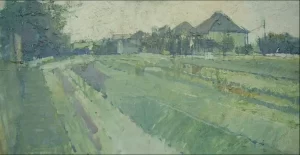 It was a pastel painting of a snapshot from almost anywhere: muted green fields split by a beaten footpath, and a thin tree line edging the horizon. Thick, visible brushstrokes and a shaky signature in the corner. The work's owner brought it on BBC's Antiques Roadshow hoping the show's host would uncover some hidden worth. He and the crowd of curious onlookers were stunned to hear it was a previously unknown David Hockney, Britain's most lauded living painter, and worth upwards of £30,000 ($36,000). In the clip aired by the BBC, the program's art expert, Rupert Maas called it an "extraordinary story." The painting's owner, who was not identified by the BBC, said his grandfather met a young Hockney while working at a train station in the English village of Trimley St Marty in 1957. Hockney and his companion were a peculiar sight for the quiet station, their arms loaded with art supplies and clearly far between meals. As the story was told, the grandfather – called Wallace by his grandson – invited them to his home for a Sunday lunch. Details on Art News.