A SUMMARY OF THE MOST EXCITING ART NEWS FROM AROUND THE GLOBE
While we focus on Indian art, we can't obviously function in a vacuum. It's a small world and everything is connected, especially on the web. So, let's train our spotlight across the world map to see what's going on — from art trends to socio-political issues to everything that affects the great aesthetic global consciousness. Or, let's just travel the world and have some fun!
'Unwanted' art museum of billionaire in Paris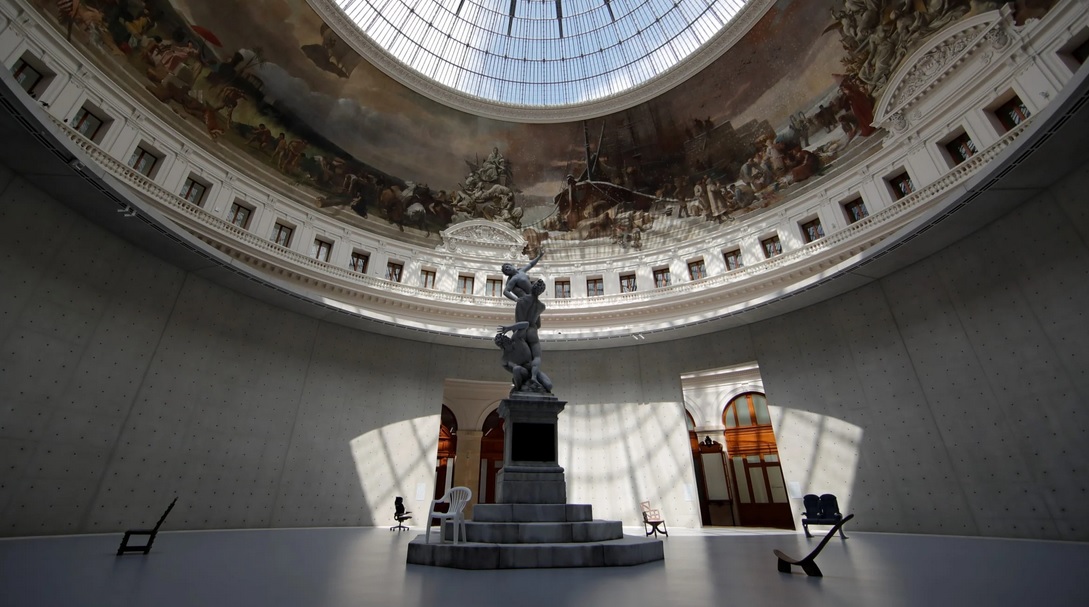 It was over two decades ago that lukewarm responses, at best, were evoked when billionaire business mogul François Pinault declared plans to create a venue in Paris to display his vast personal collection of contemporary art. But today, as the city cautiously emerges from stringent COVID-19 restrictions, public response seems to have taken a 180-degree turnaround. Pinault's collection comprises more than 10,000 pieces by hundreds of artists, including Damien Hirst and Jeff Koons and is housed a few blocks away from the Louvre. One of the more eye-catching exhibits features a Hitchcock-esque fleet of taxidermied pigeons perched on the rotundas' balconies peering down at visitors. The Daily Beast takes us on a detailed tour.
A 'monstrous' exhibit in Kolkata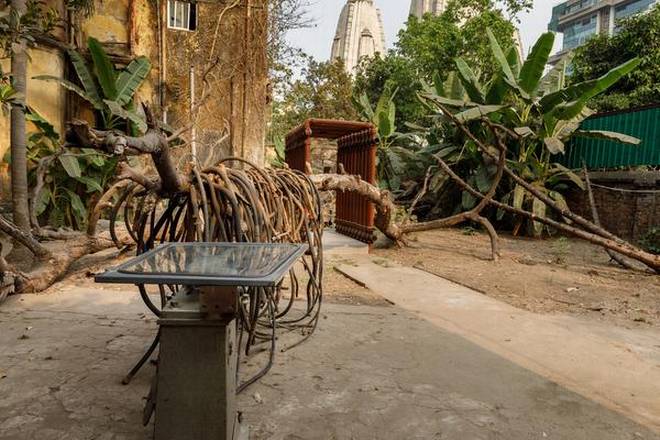 Spread across 45,000 square feet in the posh enclave of Queens Park in Ballygunge, Kolkata, the exhibition Firelight by artist Narayan Sinha opened quietly on March 12 and was supposed to run till end-May, but has been shut due to the lockdown for several weeks. Sinha has conjured up a fascinating world of monsters inside a 14-room mansion, assembled using tractor wheels, bicycle tyres, bits from abandoned Ambassadors, gearboxes from trucks, the propeller of a ship. Juxtaposed with these fantastic forms are Sinha's monochromatic, minimalistic paintings and drawings. Some stray lines penned by Sinha are also displayed on the walls. The Hindu wanders through this enchanting space.
Can their collections help art hotels lure people back?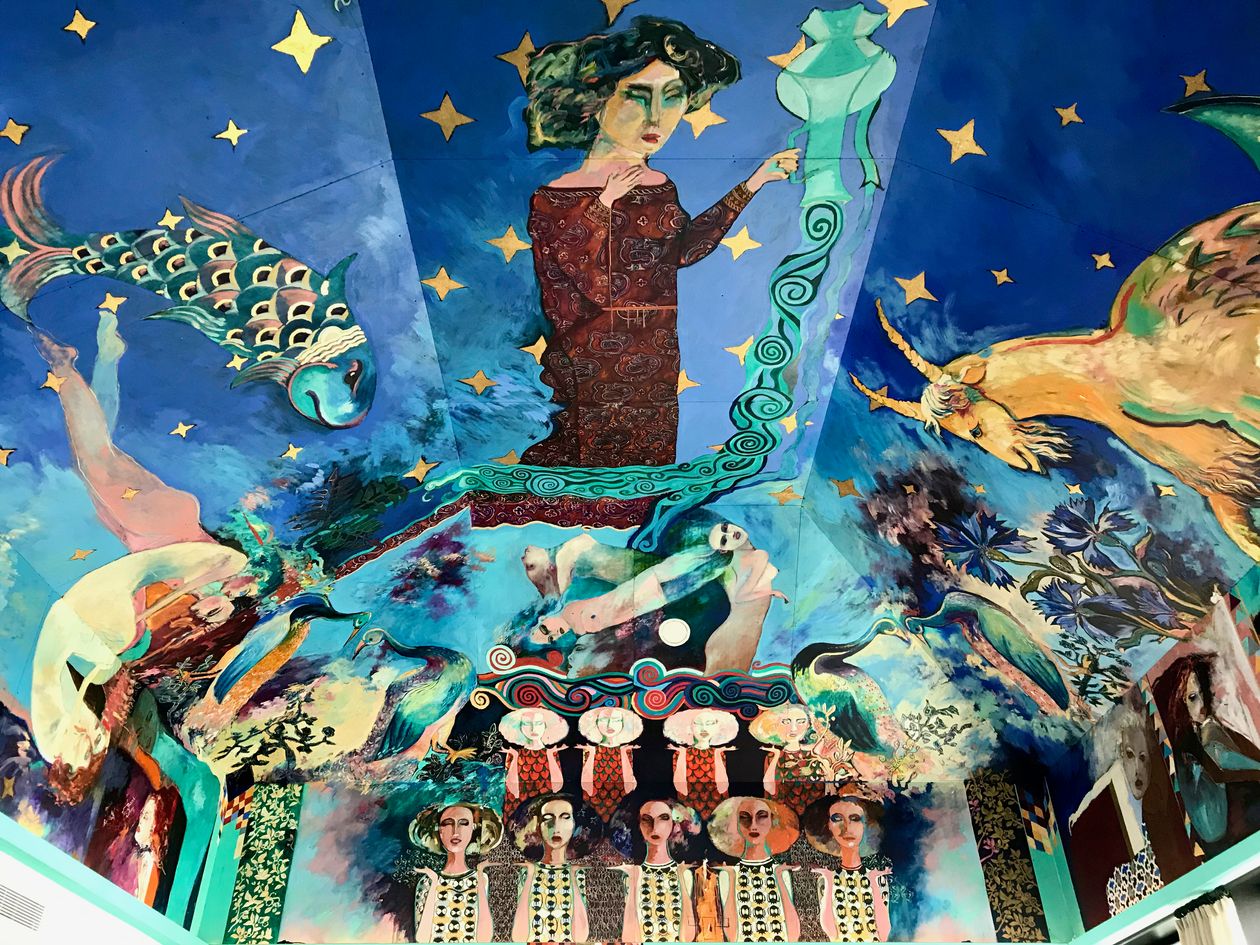 The galleries of art hotels, often professionally curated and painstakingly designed, can sometimes stand at par with major art museums. In recent times, such hotels have emerged as genuine attractions and important players in the international art scene. But now, in the wake of the Covid pandemic, the in-house art collections have become even more important as a means to lure the public in. Examples of such spaces include the Fairmont Hamilton Princess Hotel and Beach Club in Bermuda, the Ham Yard in London, the Bahia Vik in José Ignacio, Uruguay, the new Saint Kate in Milwaukee, and more. Barron's Penta checks in with them.
Online art schools boom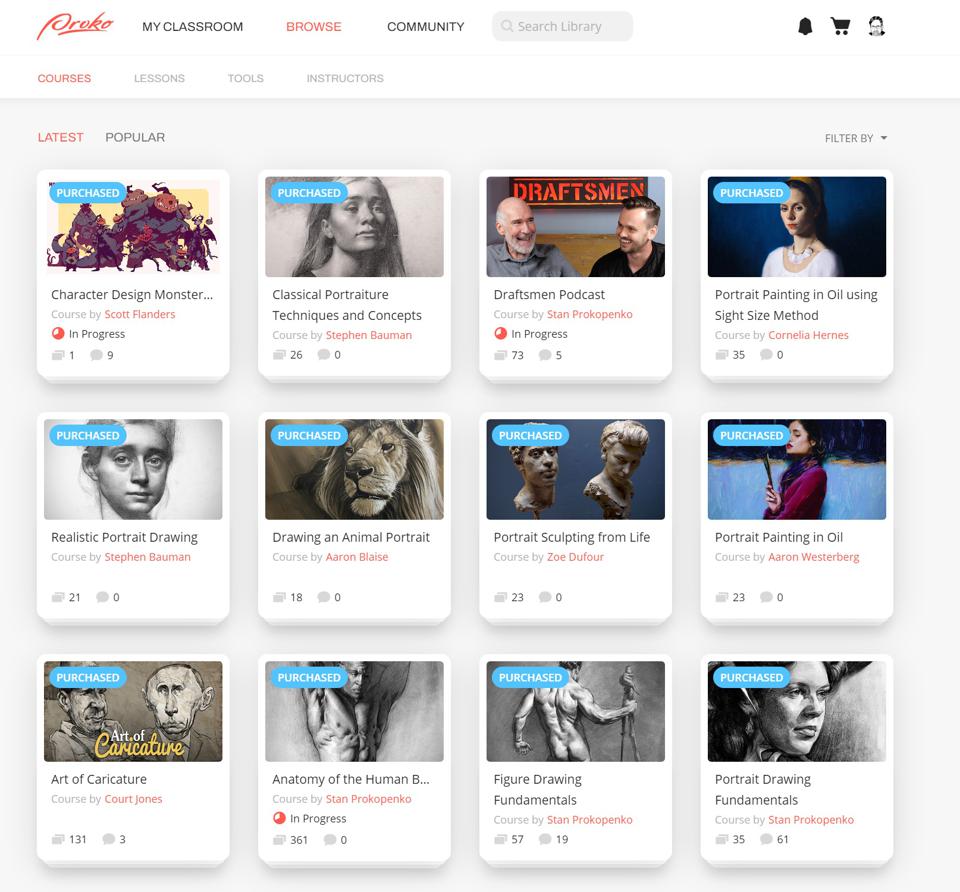 The booming trend of online education in general, and online art education in particular, has been given a huge boost during the pandemic, as in-person schools have had to go virtual. Stan Prokopenko's Proko 2.0, for instance, has seen a 25 per cent increase in sales in the six months after the outbreak first began, while Schoolism says huge amounts of people with more time on their hands are subscribing; animation production studio Titmouse also believes high quality candidates can emerge from this online pool if they have the right skills and training. At the same time, new sources of talent from lower-wage markets and new AI-based tools are also emerging in this market. Forbes reports.