A SUMMARY OF THE MOST EXCITING ART NEWS FROM AROUND THE GLOBE
While we focus on Indian art, we can't obviously function in a vacuum. It's a small world and everything is connected, especially on the web. So, let's train our spotlight across the world map to see what's going on — from art trends to socio-political issues to everything that affects the great aesthetic global consciousness. Or, let's just travel the world and have some fun!
Toronto museum returns objects to family of famous Cree leader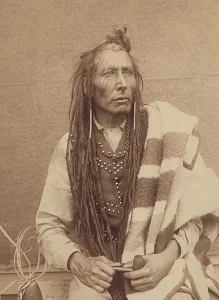 Objects belonging to the great Cree leader Poundmaker were returned to his family by the Royal Ontario Museum (ROM) on Wednesday (22 February), more than 136 years after his death. In a ceremony of repatriation attended by Poundmaker's descendants, the chief's pipe and saddlebag were returned to their rightful owners. As Cree drummers, singers and dancers offered traditional prayers and songs in the ROM's normally silent halls, the chief's great-great-granddaughter Pauline Poundmaker told says "It's such a huge honour to be the generation that can bring back his artifacts," adding that "this has been an incredible spiritual journey". That journey began long before the ROM temporarily closed its gallery dedicated to First Peoples art and culture in 2021 to work with Indigenous museum professionals on what they called "critical changes" to the gallery. Details on CBC News.
Ancient Wari Temple Complex discovered in Southern Peru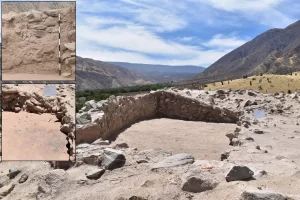 A team led by an archaeologist from the University of Illinois Chicago has uncovered a temple constructed by the Wari Empire 1,200 years ago at the Pakaytambo site in southern Peru (A.D. 600-1000). The D-shaped temple was constructed atop a sizable platform with neighboring buildings that would have served as residences for Wari religious leaders and other individuals connected to the Wari Empire. The Wari people developed a civilization that controlled much of present-day Peru through a linked series of complex, major centers between the 6th and 10th centuries, several hundred years before the rise of the Incan Empire. Read more on Tech Times.
Sanctions on Russian culture minister by US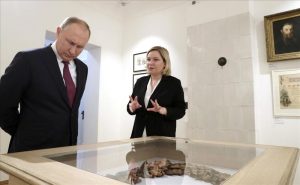 Olga Lyubimova, Russia's culture minister, has been included in the United States Department of the Treasury's updated sanctions list released on 24 February, the first anniversary of Russia's invasion of Ukraine. Lyubimova, who was already sanctioned by the european union in late 2022, was added to the US sanctions list along with a number of Russian government officials and Russian and foreign businessmen accused of evading sanctions. The Treasury Department's press release did not specify why Lyubimova was targeted, but stated that the goal of the new list is"to diminish Russia's ability to continue its brutal war and to procure the resources used to support it". The culture minister, who replaced Vladimir Medinsky in 2020, has been a vocal proponent of President Vladimir Putin's war against Ukraine. Medinsky, whose imperial historical pretentions presaged the invasion and who led Russia's short-lived negotiations with Ukraine after the invasion, is now an aide to Putin. Details on Menafn.