A SUMMARY OF THE MOST EXCITING ART NEWS FROM AROUND THE GLOBE
While we focus on Indian art, we can't obviously function in a vacuum. It's a small world and everything is connected, especially on the web. So, let's train our spotlight across the world map to see what's going on — from art trends to socio-political issues to everything that affects the great aesthetic global consciousness. Or, let's just travel the world and have some fun! 
After outrage, antisemitic mural removed from Documenta art show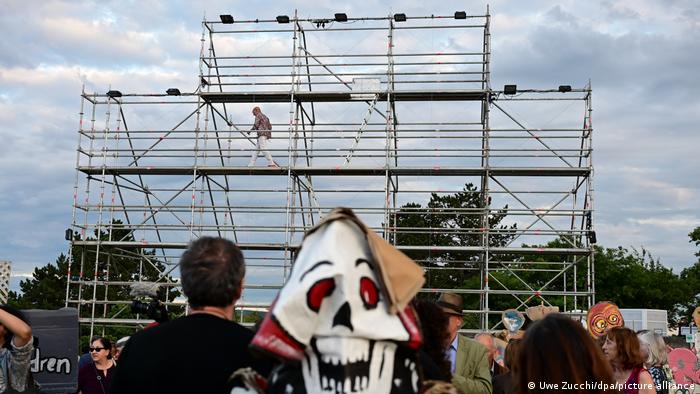 On Tuesday evening in Kassel, Germany, where the Documenta international contemporary art exhibition is taking place, the contentious mural "People's Justice" was taken down amid booing, whistling and clapping from spectators. The work by the Indonesian art collective Taring Padi, originally exhibited in 2002 in Australia, features a soldier-like figure depicted as a pig wearing a scarf with a Star of David and a helmet bearing the word "Mossad" — the name of Israel's national intelligence agency. Outrage over the piece became quickly audible after the exhibition officially opened on Saturday. On Monday, it was concealed with black cloth and an explanatory statement. This, however, was deemed unacceptable by Jewish community groups. Deutsche Welle reports. 
South Korea's millennial investors tired of stocks, bank on art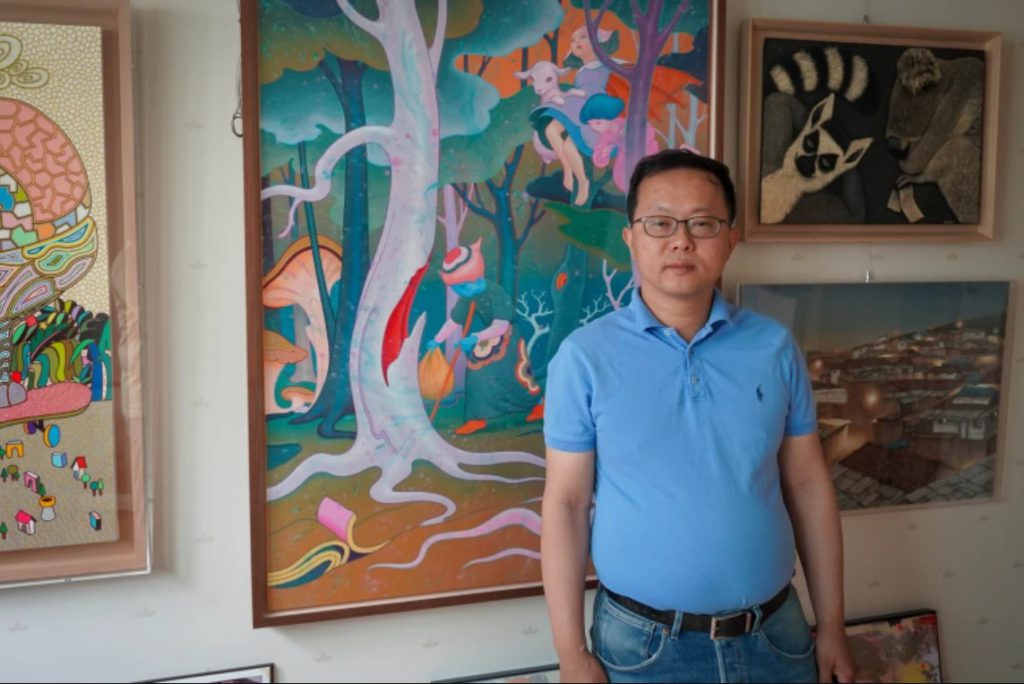 A growing number of younger South Koreans are investing in art as stocks and pricey real estate lose allure. A young generation of art collectors is shaking up South Korea's art market, which has been long dominated by collectors aged in their 60s and above. Galleries and auction houses experienced a surge in art collectors in their 30s and 40s during the pandemic, according to a report released last year by Korea Arts Management Service (KAMS). Thanks to the influx of younger buyers, South Korea's art market grew almost three-fold last year, according to KAMS, reaching an estimated value of 920 billion won ($714m). The sudden growth has been widely attributed to revenge spending after the end of pandemic restrictions, but some young collectors have also found their new hobby to be unexpectedly lucrative. Al Jazeera elaborates.  
Indian art from 20th century in a gargantuan publication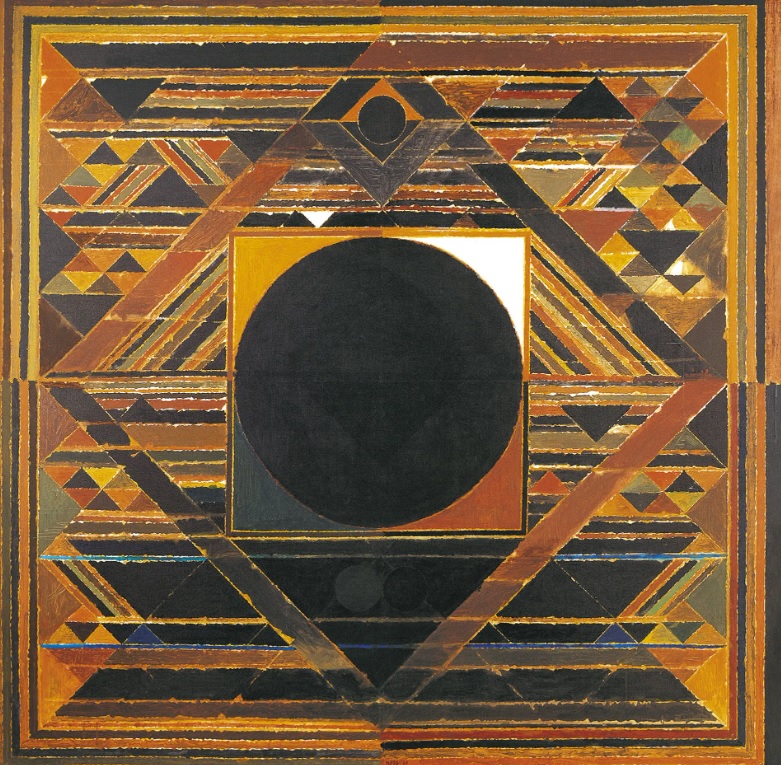 The seminal tome 20th Century Indian Art has been 14 years in the making. This gargantuan publication was slowly coaxed into existence by Indian art history experts Partha Mitter, Parul Dave Mukherji and Rakhee Balaram. Split into three chronological sections as set out in the subtitle and each overseen by one of the respective editors, the book traverses more than 100 years of Indian art, charting its transformation from the late 19th century through the country's decolonisation to the present day. Eighty authors have contributed micro-histories over more than 700 pages, designed to emphasise the multivalent nature of art across a subcontinent energised by linguistic, religious and geographical diversity and its diaspora. The Art Newspaper analyses. 
Some resurrection for art damaged in 2016 Italy quakes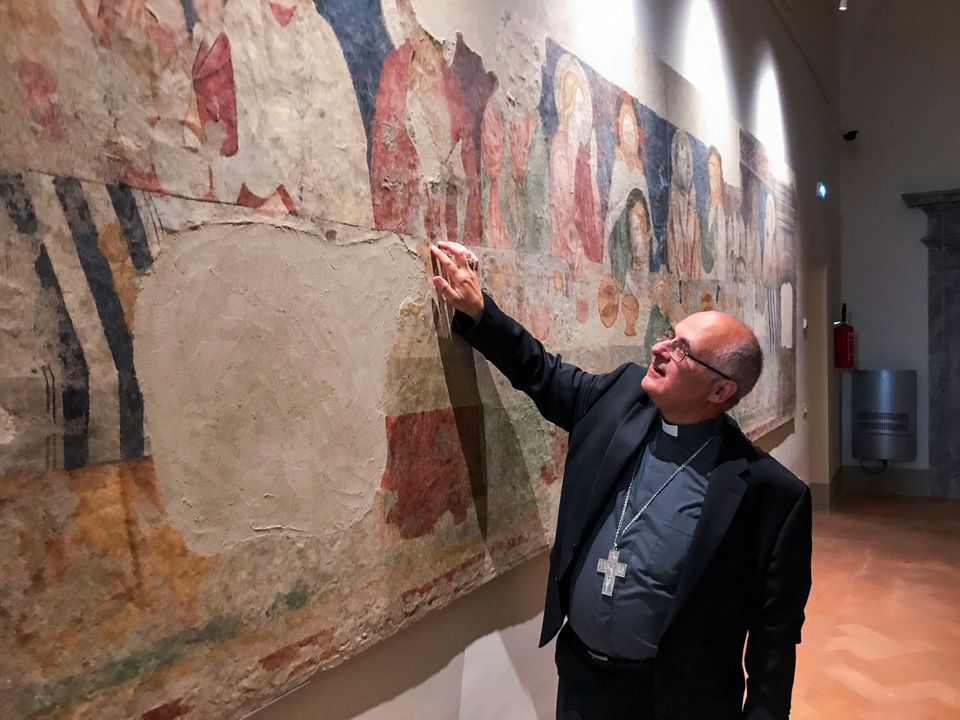 Three earthquakes, which hit central Italy between August 24 and Oct. 30, 2016, killed more than 300 people and caused extensive destruction to homes, churches and museums. In the Archdiocese of Camerino and San Severino Marche in the Marche region, 1,970 works of art were damaged, about half of them seriously. In bordering Umbria, thousands more were damaged when small churches and large basilicas crumbled. Six years on, some of the recovered art has found a permanent home. Other pieces are waiting to go back to their rebuilt churches or be relocated. The chunks, many with parts of frescoes still attached, have been sorted, tagged and assembled like puzzle pieces. They rest next to photographs of sections taken before the quakes. Some of the restored works are displayed next to photographs or videos showing dust-covered firemen rescuing them from the ruins. Reuters has the details.