Krispin Joseph PX
Why books, and what are they doing at the Kochi Muziris Biennale? If Biennale spaces are considered for the artworks in different mediums, then why are books considered, and how do they manage their role in art exhibitions? These questions are echoed in Biennale space; before addressing the subject, we must address or understand the books and the contents of the books, and how those contents or ideas narrate our intellectual history.
One of the invitations shows "How to reappear: through the quivering leaves of independent publishing," which conveys some unique art display concepts. In this show, the curators, Egyptian visual artist Maha Maamoun and Amman-based artist and researcher Ala Younis, bring this show to the Biennale under the roof of "Kayfa ta," a publishing initiative that uses the popular form of how manuals respond to some of today's sensed necessities.
Books, like art and philosophy, are an inevitable part of our intellectual history. When engaging with a book, we engage with ideas and thoughts. These functions are an essential part of creativity and articulation. Books require readers' imagination and intellectual breadth to decode ideas and concepts from words; imagination is necessary for everyone to get something from books or artworks.
Raqs Media Collective brings Sarai Reader to this show. Sarai Reader is a media issue that has brought together academics and practitioners in a new collaborative and interactive dialogue. Urban life and the public domain are the main focus of this project, and we are thinking seriously about urbanization, media life, Cybermohalla, critiques of intellectual property, free software, art practice, language, the city, and the public realm.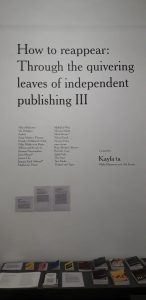 Nine Sarai readers are displayed in the show:
(1) The Public Domain Reader is a navigation log of actual voyages and a map for possible journeys into a real and imagined territory that we have provisionally called the "Public Domain."
(2) The Cities of Everyday Life brings together a variety of critical perspectives on urban life and the contemporary, which are characterized by spreading media cultures, new social contests, and globalization. Scholars, media practitioners, critics, and activists use pictures, memories, and hidden facts to create an intriguing array of original interventions in thinking about cities today.
(3) "Shaping Technologies" brings a host of original writing and images together on these and other themes by a collection of writers, theorists, critics, photographers, philosophers, engineers, activists, artists, media practitioners, and programmers from all over the world.
(4) Crisis/Media is another collection in which contributors were opening out new spaces for dialogue, not only by initiating discussion on things that had hitherto been left unsaid but also in the way that different elements were speaking to each other.
(5) "Bare Acts" looks into the depths of "Acts"—at instruments of legislation, at things within and outside the law, and at "acts"—as different ways of 'doing' things in society and culture.
(6) Turbulence is a collection of our contemporary concerns about the world: "Our cities are sites of flood and fire." We live between tremors, power cuts, and voltage surges. Turmoil emerges and abates on our streets and the airwaves as if by calamity.
(7) Another collection titled 'Frontiers' is the skin of our time and world. The book invites you to get under the skin of contemporary experience to generate a series of crucial (and frequently unsettling) narrative and analytical possibilities.
(8) Fear is a fascinating collection that inquires about "modernity's promising offer of freedom from fear." Capitalism gives freedom, creates many, and hides it; the fear of epidemics, urban panic, homelessness, and criminal activity.
(9) This is a collection of essays about projections. Without projections, we would have no cinemas, city plans, forecasts, wagers, or fantasies. Projections convect questions, magnify dreams, and illuminate desires.
In this brief note, I present two collections from Sarai Reader and discuss the intellectual thought and debate that the publishing house has generated over the years. The eighth edition of "Fear" is a collection of essays, and Monica Narula, Shuddhabrata Sengupta, and Jeebesh Bagchi are the editorial collectives. In this collection, editors and writers from around the world inquire about the fear that comes with modernity and capitalism. What aspect of modernity allows us to be fearless? What secrets does capitalism keep from us? We fear many things, including epidemics, urban panic, homelessness, and criminal activity. We separate people out of fear, separating the civic from the criminal, the civilized from the barbaric, the human from the non-human, and life from the machine.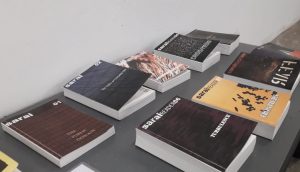 We do not trust the weather, the air, the water we drink, the food we eat, or the blood that courses through us. We even have misgivings about the experts who reassure us on primetime television about the trustworthiness of the value of our money or the colour of our dreams. Fear is as much a part of the working culture of the stock exchange as it is of the battlefield. We use the fear of what we know to protect us from the fear of what we do not know or cannot know. Every step we take is preceded by caution. "A careful analysis of risk hedges the frontiers of every dream," write the editors in the preface.
Capitalism creates fear, and fear generates its industries and propaganda, which stretch from medicine and pharmacology to engineering and architecture to insurance, surveillance, and security. In the article "Fear is a Hieroglyph Fractal: Repeated on Different Scales," Claudia Roselli writes about how the shape and interpretations of fear are indefinite: first, because it is in perpetual transformation, and second because it is entirely subjective and uncertain; how political forces manipulate public opinion to the point where the mass is convinced that black is white and that war brings peace. Every day, we are subjected to manipulative rhetoric created by political parties and the media. Roselli quotes Baumann and claims that there are three types of fear: those arising from the body and mind, which are associated with pain and anxiety. And the greatest fear is uncertainty, insecurity, and ignorance—the absence of knowledge of the present and the future.
John Armitage's article, 'Temporary Authoritarian Zone' explores the world of fear that brings terrorism and other mass attacks. September 11, 2001, was another strategic event that further corroborated for Americans their passage towards new military assemblages in the 21st century. In this essay, Armitage narrates how 'Fear' was assembled between these attacks and how the terrorist phenomenon has become part of everyday life in western society.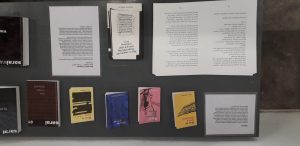 Americans must therefore learn to fear their territorial assemblage as it inaugurates newly deterritorialized assemblages of civil war within America's porous borders and its own, perhaps fatally weakened, democracy, writes Armitage.
Atul Mishra's article, 'Politics, the State, and the Tragedy of Fear: Connected Fragments from Europe to South Asia' brings the idea of fear from Europe to South Asia. Modernity brings political promises and problems that spread fear across social spheres and eventually conquer them. 'Fear has displayed fantastic durability, and its lingering ubiquity influences, if it does not indeed determine, much of the form and content of contemporary politics', writes Mishra. Fear arguments are problematic because people begin to believe that "fear" is imported from Europe. But that's not true, 'the intellectual history of sovereign states in the European tradition deals fundamentally with violence'.
In political thinking, people feel that "the state and sovereignty are under threat; it unleashes the forces of fear too, ironically, to control fear." Then fear starts to control them, and war will follow. Machiavelli advises the prince-ruler to use fear to instill fear into the minds of the ruled so they will "rule without fear of usurpation." Mishra brings some arguments from the India-Pakistan partition and how the element of fear works in two countries: "Once fear entered Hindu-Muslim political relations, attempts to erase the recurring lines of distrust returned disappointment," writes Mishra.
What has happened between India and Pakistan over the past six decades? This mutual dissatisfaction has shaped India and Pakistan's bilateral relations. Wars, territorial disputes, India's role in Bangladesh's independence in 1971, Pakistan's role in fomenting trouble in Kashmir, and many other issues have kept the enmity alive. creates fear and control; that is the way two territorial spaces exist.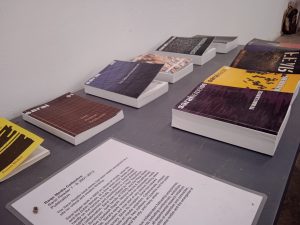 In the Crisis/Media edition, Sarai Reader contributes some thoughts on the relationship between crisis and media. What is the role of media and the image they produce in managing people's fear? "The entire city was bombed and destroyed, or a plane crashed into skyscrapers; images of burning neighborhoods, occupying armies, fleeing civilians, suicide bombers, ethnic cleansing, and riot police assaulting unarmed demonstrators have become increasingly common in our consciousness." Everything is a visual experience in today's media.
The first chapter of this book, written by Ranjit Hoskote, "Bearing Inconvenient Witness: Notes in Pro/Confessional Mode," contrasts the earlier slowness of media with today's immediacy. Before, everybody had enough time to assimilate the shock, but now everyone is shocked. "The twin towers hit and collapsed before our eyes, over and over again, as we sat at the breakfast table." "We follow troops into war in the deserts of West Asia as we eat lunch," writes Hoskote. Is there any good that this proliferation of information is meant to serve? What are the boundaries of the media? Are there any? Media and news are visual experiences, and everything falls under this domain. Arundhati Roy writes in "Peace is War: The Collateral Damage of Breaking News" this chapter and analyses the war attitude of the media in our contemporary society. 'Crisis reporting has left us with a double-edged legacy. While governments hone the art of crisis management (the art of waiting out a crisis), resistance movements are increasingly ensnared in a vortex of crisis production, writes Arundhati Roy.
I only refer to two books from the nine books of Sarai Reader displayed by Raqs Media Collective in 'How to reappear: through the quivering leaves of independent publishing'. These two books give ideas and insights into contemporary society and our institutions' ambivalent, dangerous nature.
Is the book artwork or not? I am not going into this discussion; an insightful reader can understand a book better than a collection of words. If you can be perceived in that way, what makes artwork or a book any different?