Abir Pothi presents Room For More Art — a series of features on interior designers across geographic boundaries, discussing with them the nuances of their profession, their methods of sourcing and projecting art into their work, the challenges they face, and a whole lot more perspective.
Kanika Agarwal Mahadevwala: Designing processes that lead to 'solutions'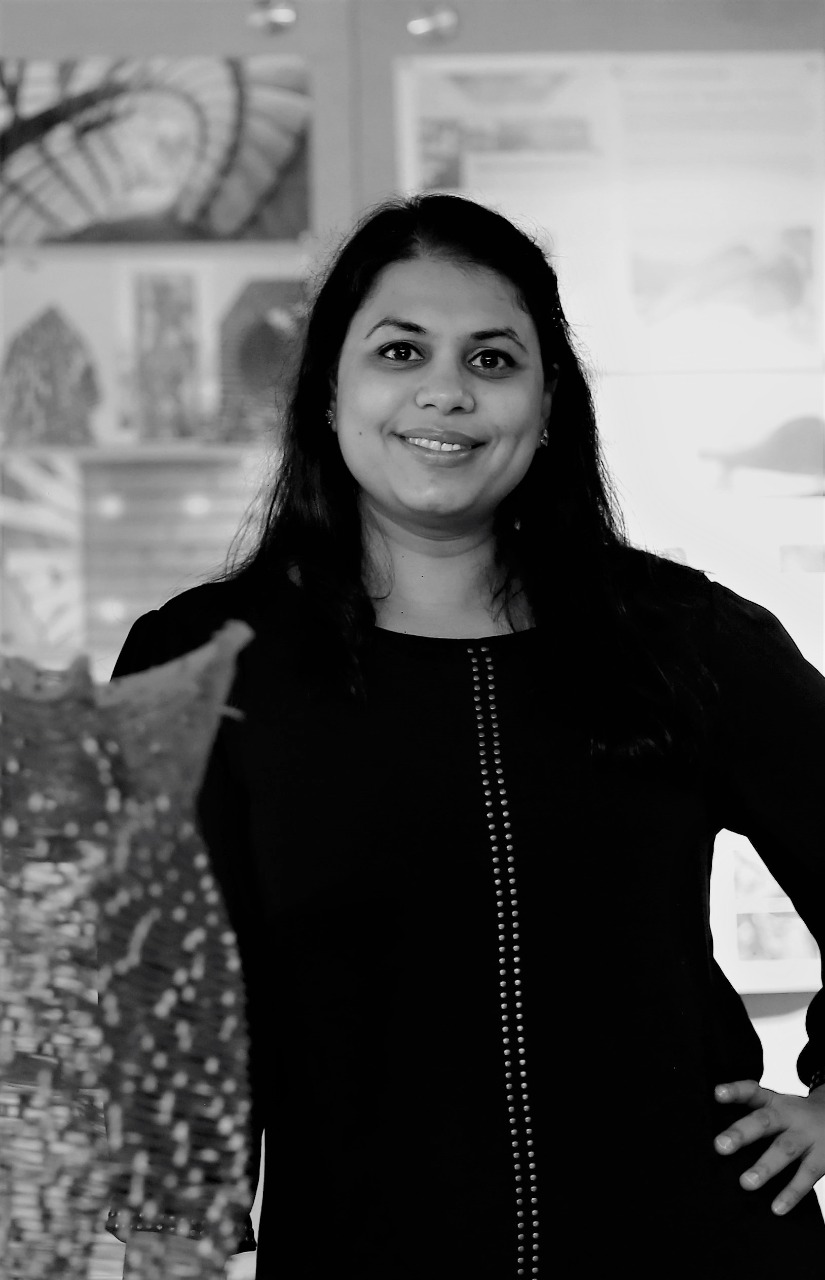 The very modern, design-oriented andblack design studio in Ahmedabad is the pride of Kanika Agarwal Mahadevwala with and Jwalant Mahadevwala, who founded it around nine years ago, and have since actively sought to be part of iconic and meaningful projects. Both had pursued their post-graduation from the Architectural Association School of Architecture in London, following which Kanika worked with Michael Hopkins for four years. Today, their expertise ranges from urban design and architecture to art installations and sculptures, and together, they have worked on numerous projects ranging from farmhouses and resorts to large office and factory spaces, schools, bridges, eco-tourism centres, cottages, heritage foundations, residences, penthouses, small offices, as we as installations in metal, wood and for ceremonial purposes, among plenty of other projects. For Kanika, the integration of art into any design project begins on day one itself, and she works to convince a client about her vision for the space, not just an artwork at a time; she also strongly believes in collaborative work, especially with artists. Her eye for detail in design lets her combine elements of luxury with bohemian and understated aesthetics, leading to modern, minimal and fresh designs that juxtapose facets of the space to make for eye-catching environs. Kanika's knowledge in sustainable architecture has given the firm a steady footing for its main ideology. Her keen interest in environmental design and natural materials has led her to explore materials like bamboo, paper and earth, and she has also furthered her passion by working at the Auroville Earth Institute and Ashok B Lall Architects in Delhi. Kanika says that she uses art as a way to relate to and rejuvenate herself — not just seeing it but also creating it. She believes that art to someone should mean what moves them, but it is also an acquired taste that comes with exposure. She asks: Can you look at art and look beyond it? Does that artwork talk to you in a way that is beyond what is seen in terms of colours or anything that we consume outwardly? These are two factors at a very personal level, based on which she observes and communicates with art.
Some samples of her work: