Tsuktiben Jamir
The biggest and most ambitious edition of Art Dubai, the largest international art fair in the Middle East, ended its 2023 edition with a boom. Over 130 contemporary, modern, and digital gallery presentations from six continents were on display during the event, which was held between 3rd– 5th March 2023 at Madinat Jumeirah in Dubai. Among the 130 presentations, the fair also featured over 30 first-time exhibitors from across the globe. The 2023 edition will also include more galleries with a presence in Dubai than ever before, underscoring the expansion of the city's creative community and the emirate's growing significance as a worldwide centre of culture.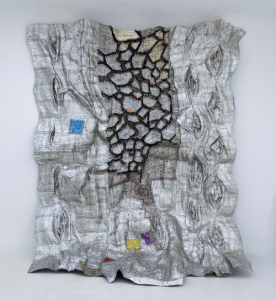 In order to foster a culture of exploration, Art Dubai Contemporary included galleries from all over the world, from up-and-coming scenes to well-established institutions. These galleries presented solo or group exhibitions and provided fresh global views. It featured artworks from 76 galleries and 34 countries. With an emphasis on Modern art from the Middle East, Africa, and South Asia, Art Dubai Modern also proved to be a unique platform that featured artists who worked between the 1950s and 1990s and whose works are retroactively playing a significant role in today's cultural environment in solo exhibitions devoted to a certain time or topic conversation. Curated by Mouna Mekouar and Lorenzo Giusti, the 2023 edition of Art Dubai Contemporary showcased solo exhibitions by the region's contemporary masters and further demonstrated Art Dubai's dedication to scholarly curating and art historical investigation. It featured 10 galleries as well as 10 solo artists.
Bawwaba, which means gateway in Arabic, acted as a conduit to the discovery of works completed in the last year or expressly for the fair. Curated by Bangkok-based Vipash Purichanont, the Bawwaba series provided visitors with a controlled interpretation of contemporary creative advances across many geographic scopes within "The Global South" through ambitious solo artist presentations. For its second edition, Art Dubai Digital encouraged a wider range of disciplines and practises to engage in dialogue while exploring the nexus of art, music, fashion, design, and world-building to deepen our understanding of new media and cultural movements. Curated by Clara Che Wei Peh, the series offered an annual overview of the digital art scene while examining how creators are erasing the lines between the conventional art world and new, immersive technology.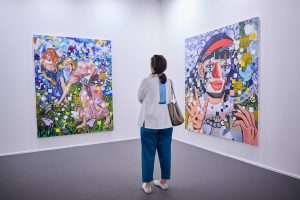 Additionally, Art Dubai is renowned for its commitment to supporting the growth of the Middle Eastern art scene and promoting regional artists. The fair has recently given innovative and experimental artistic practises a platform and showcased the work of up-and-coming artists. All things considered, Art Dubai presents a singular chance to connect with contemporary art from a global perspective and to delve into the many cultural and aesthetic landscapes of the Middle East and beyond.
Benedetta Ghione, the Executive Director of Art Dubai said, "Art Dubai has always tried to reframe what an art fair can be, and this year's expanded programme fully reflects our role as a meeting point for the region's creative industries, across the commercial and not-for-profit sectors."
"As an independent organisation, we pride ourselves on being more than an art fair – we are an incubator of talent, a catalyst for the creative economy here in Dubai, a convener of great minds, and an entry point to this vibrant ecosystem for the wider cultural sector."