A SUMMARY OF THE MOST EXCITING ART NEWS FROM AROUND THE GLOBE
While we focus on Indian art, we can't obviously function in a vacuum. It's a small world and everything is connected, especially on the web. So, let's train our spotlight across the world map to see what's going on — from art trends to socio-political issues to everything that affects the great aesthetic global consciousness. Or, let's just travel the world and have some fun!
Berlin Art Week will display a $2.9 million solid gold avocado toast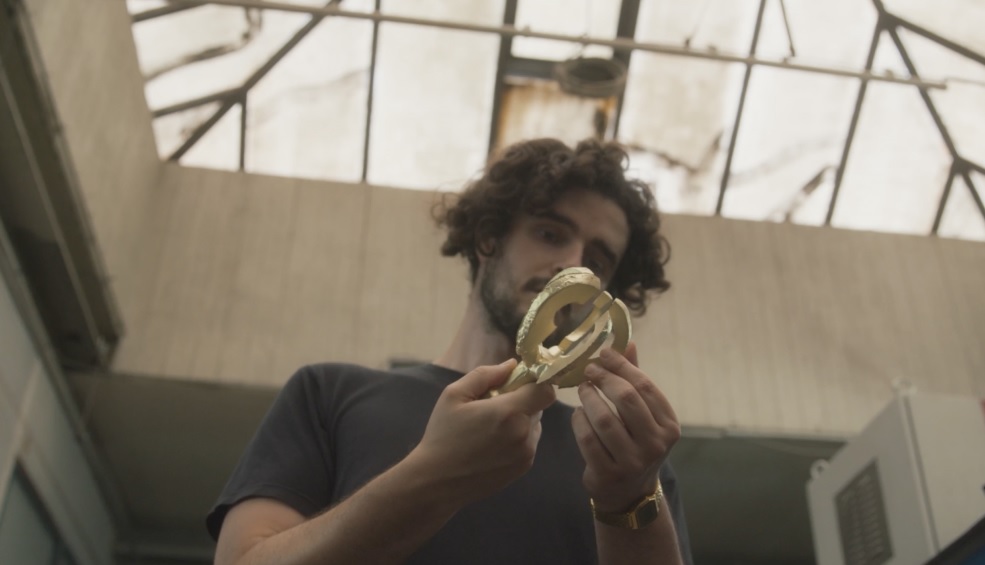 Artist Tim Bengel with his sculpture. Courtesy of the artist. | Via Artnet News
German artist Tim Bengel's Who Wants to Live Forever? Is a pure gold sculpture cast from an avocado on a bagel. The piece is making its public debut for Berlin Art Week, going on view at a local restaurant, the aptly-named Avocado Club. For Bengel, avocados exist as a status symbol at the crossroads of several trends: millennial indulgence, the clean eating boom, and the global fruit industry's impact on the environment. He sees an analogy between his creation and the Greek myth of King Midas, who was granted his wish to turn anything into gold with a single touch, only to later die from starvation. Artnet News tells you more.
Artist Dread Scott puts up 'White Male for Sale' NFT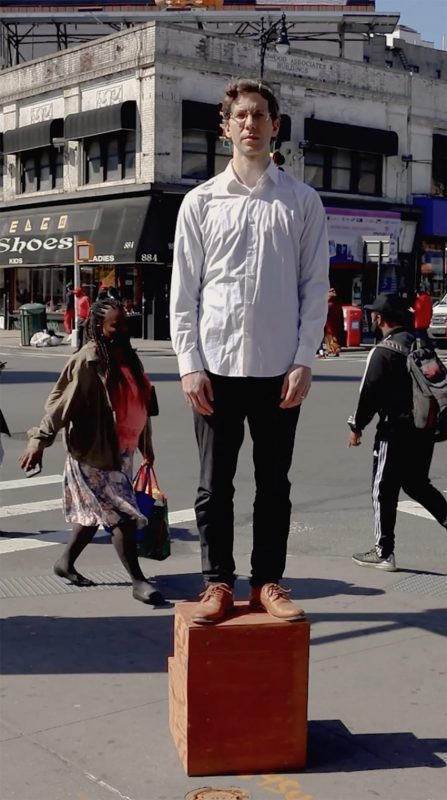 Dread Scott, White Male for Sale, 2021.
Courtesy Cristin Tierney Gallery, New York | Via ARTnews
Self-described revolutionary artist and professional troublemaker Dread Scott is selling his first NFT at Christie's in New York on October 1 — 'White Male for Sale' is a looping video of a white man standing on an auction block in the middle of a Brooklyn sidewalk. Scott is looking to connect the histories of capitalism and slavery to the present moment, and he was inspired by the emergence of non-fungible tokens. The edgy artist has burned and disfigured everything from the American flag to US dollars to copies of the Bill of Rights. ARTnews reports.
First look: Arc de Triomphe gets wrapped in Paris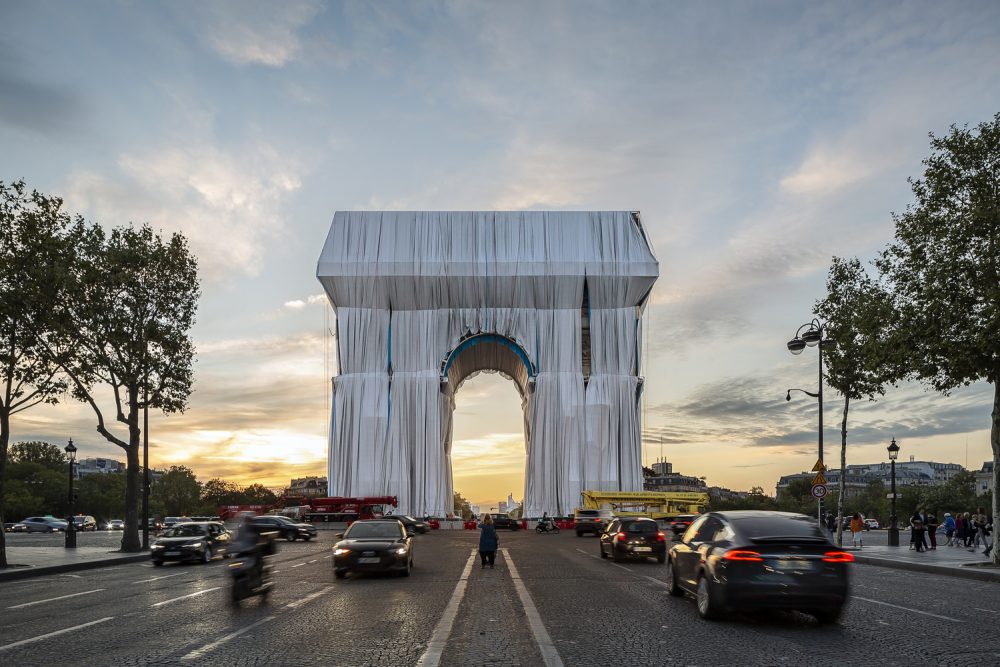 Scheduled for September 18 until October 3, 2021, the temporary artwork 'l'Arc de Triomphe, Wrapped' will only remain on display for 16 days. | Via Arch Daily
Finally, the Arc de Triomphe in Paris has been wrappe dup in 25,000 square meters of recyclable polypropylene fabric in silvery blue, and with 3,000 meters of red rope. The inspiration came from late Bulgarian artist Christo Vladimirov Javacheff, best known as Christo, who had wrapped The Pont Neuf in Paris and Reichstag in Berlin, with his late wife Jeanne-Claude. Throughout the installation, the Eternal Flame, in front of the Tomb of the Unknown Soldier at the Arc de Triomphe, will continue to burn, and daily ceremony and rituals will continue as usual. Arch Daily elaborates.
'The earliest prehistoric art is hand prints by children'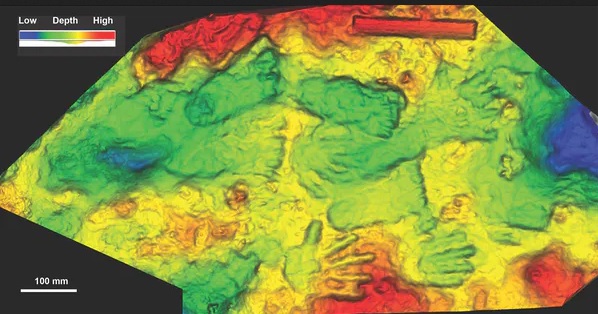 A 3D-relief model of the Quesang fossil hand and footprints with colours showing the depth of the prints within the rocks. | Via The Conversation
A team of scientists from Bournemouth University have found children's handprints in rock, dating back to 169,000 and 226,000 years ago, at Quesang, high (4,200 metres above sea level) on the Tibetan plateau. This would make the site the earliest currently known example of this type of art in the world and identifies children as some of the earliest artists. Five hand prints and five footprints appear to have been carefully and deliberately placed, probably by two children judging by the size of the traces probably aged around seven and 12 years old. This goes back to the middle mid-Ice Age and provides evidence for the earliest humans' (or their direct ancestors') occupation on the Tibetan plateau. The Conversation dissects the details.