Rajesh Kumar
Artist residencies are the opportunities given to artists to work on projects, develop new ideas and explore their practice in an environment other that their usual working space or studio. Its a period of time during which an artist lives and works in a particular location usually at a particular art organization. Residencies are typically organised and funded by museums, galleries, universities, private foundations, and other cultural organizations. They offer artists an opportunity to create new work, collaborate with other artists, engage with the public and develop their practices.
Artist residencies offer professional development and networking opportunities. Through these residencies an artists has the opportunity to collaborate with other artists, develop relationships with local organizations and gain exposure to a new community. Residencies also provide access to resources such as studio space, materials and equipment, allowing artists to create work in an environment that is supportive and conducive to creativity. Additionally residencies can provide artists with financial support, housing and stipends allowing them to focus on their work rather than worry about their daily financial needs.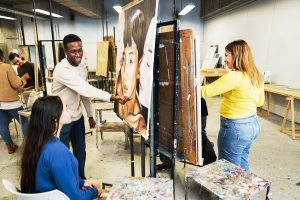 For fresh graduates the art residencies provide ample exposure for them to explore the art world. Provides valuable experience and further a unique environment to work. They also allow for valuable networking opportunities with other artists and professionals working in the field. Furthermore, residencies offer the chance to be inspired by different culture, locations and communities, which can help to inform and influence a graduate's creative practice. Finally, art residencies provide a space to focus solely on the creative process, free from the day-to-day distractions that often come with life post-graduation.
Artist Residencies come in many different forms and can be tailored to various needs and interests. It can take place in urban areas, rural locations and locations abroad. They can be short-term or long-term and can vary in length. Here are some artist residencies around India that an artists can be a part of.
Khoj International Artists Association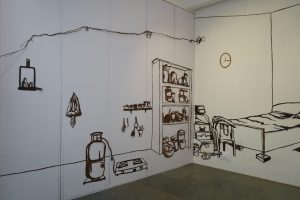 Khoj International Artists Association is a non-profit organisation based in New Delhi. Its primary mission is to support, promote and nurture the development of contemporary art in India. It has supported the experimentation of many leading Indian artists through a variety of programmes including workshops, residencies, exhibitions, talks and community art projects. It organizes various residencies at different points in a year. Among its residencies the most prominent one is Khoj Peers Residency which is an annual student residency.
Art Ichol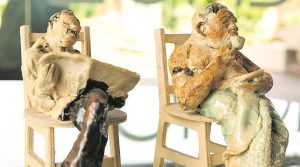 Art Ichol residency is a unique artist residency programme providing a platform to collaborate, experiment and create works at the intersection of art and technology. In addition, the residents get access to the local village for knowledge and skill exchange. Divided into sections for writers and artists,, The Maihar Heritage Home allows to experiment with ceramics and pottery whereas the Amaria serves as the writer's retreat. The residency can be from 2-6 weeks depending on the medium practiced by the artist. It provides a nurturing environment for artists to develop their practice and connect with peers, mentors and cultured institutions.
Craft Village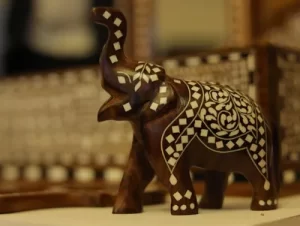 A one-stop destination that fosters creativity, innovation and knowledge, working towards sustainable development of Indian Crafts, Crafts Village offers various programs and workshops in craft appreciation, design, art and culture, and self-exploration. The unique state-of-art infrastructure is geared towards facilitating hands-on learning of local crafts from masters and legends in their fields, link-ups with the craft community with international and national forums to promote 'Rare Crafts of India'. The artist works with the local people to create a product that reflects the culture and traditions of the area. The projects often involve some sort of collaboration between the artist and the local people, and the end result is often something that is beneficial to both parties.
Tatva Center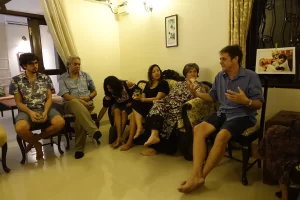 Tatva Centre in Goa is a pretty residency that combines a focus on art with a focus on mental and spiritual well-being. A unique concept in India, the residency uses creative mediums such as photography, painting, music and more to help cope with issues like mental health, grief counselling, addiction, eating disorders and more. "At TATVA, our therapists work towards developing an in depth understanding of our clients and their needs in individual, relationship, family and group settings," they describe their unique work. The residency happens in different points in a year.
Piramal Art Residency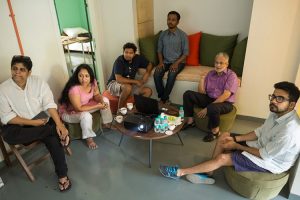 The Piramal Art Residency is an artist-in-residence program based in Mumbai, India. The program is run by the Piramal Foundation, a philanthropic organization that focuses on the promotion of art and culture in India. The residency offers a space for artists to explore India's vibrant artistic culture and create work that reflects the spirit and culture of the country. Participants are provided with an artist's residence, access to the Piramal Foundation's art collection, and the opportunity to collaborate with other artists and experts from the Indian art and culture scene. The residency also offers workshops and seminars, and provides the opportunity to exhibit artwork in the Piramal Gallery.