A SUMMARY OF THE MOST EXCITING ART NEWS FROM AROUND THE GLOBE
While we focus on Indian art, we can't obviously function in a vacuum. It's a small world and everything is connected, especially on the web. So, let's train our spotlight across the world map to see what's going on — from art trends to socio-political issues to everything that affects the great aesthetic global consciousness. Or, let's just travel the world and have some fun!
Sotheby's crypto-powered auction sells Banksy art for $13M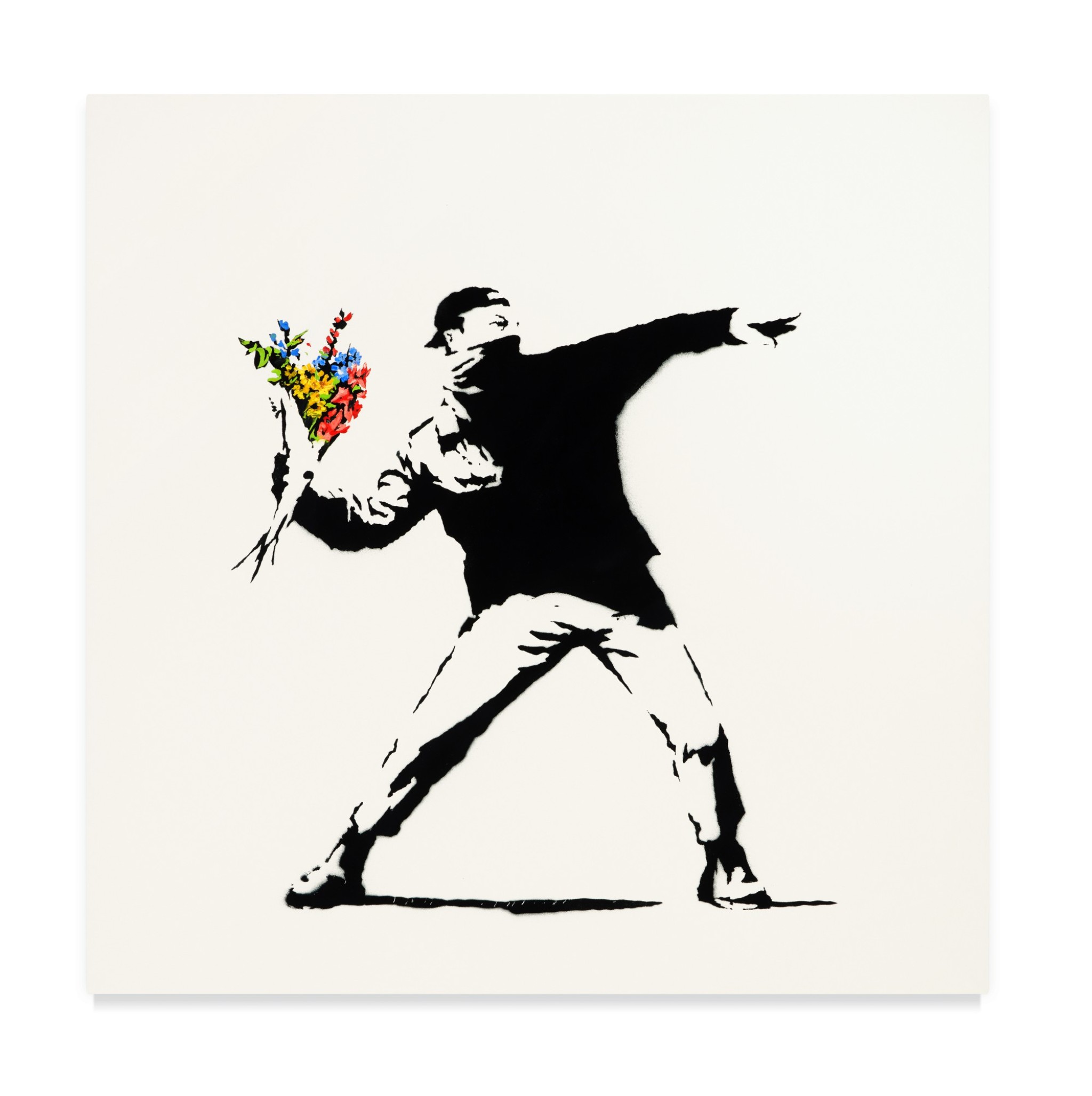 Major auction house Sotheby's has completed its cryptocurrency-enabled auction offering Banksy's iconic protest artwork "Love is in the Air." According to the auction results, Sotheby's sold the physical artwork on Wednesday for $12.9 million, significantly up from from originally estimated of $3 million to $5 million. The auction house emphasized that the sale marks the first time cryptocurrency was accepted as a payment option for a piece of physical artwork. CoinTelegraph reports.
Tintin heirs lose legal battle over mash-up art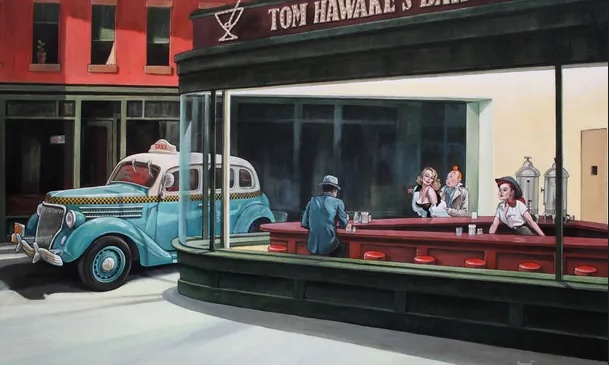 Xavier Marabout's dreamy artworks imagine Tintin into the landscapes of Edward Hopper. But earlier this year, the Breton artist was sued for infringement by Moulinsart, which manages the Tintin business. Moulinsart's lawyer argued that "taking advantage of the reputation of a character to immerse him in an erotic universe has nothing to do with humour". This week, Moulinsart's complaint was rejected by the court in Rennes. "The court recognised the parody exception and the humorous intention expressed by my client," Marabout's lawyer said. The Guardian elaborates.
TikTok turns against resin artists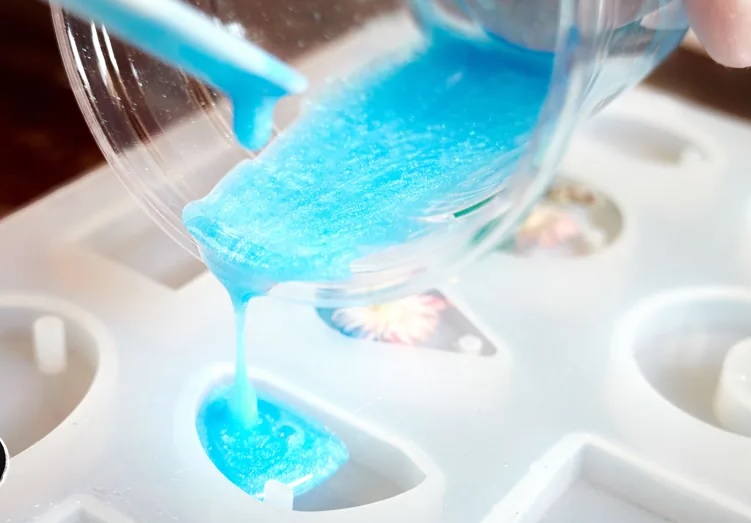 Resin is a gorgeous medium, and the process of creating art using it is ripe for viral content. From keychains to figurines to rolling trays, epoxy resin can be used to make any and all knick-knacks, and rake in views in the process. But TikTok users are now voicing concerns that the art's materials are ultimately contributing to excess waste, since these pieces aren't biodegradable. Resin doesn't break down and it's toxic before it fully cures. Uncured resin is toxic to marine life and can leech into sewer systems. Cured resin can be tossed out in regular trash, but it can't be recycled like other consumer plastics. In its series Wasted, Mashable explores the development.