The art world has the unique ability to reveal visual delights and exciting artists from lesser-known places — and then all of a sudden, that celebration seems to stop without a warning.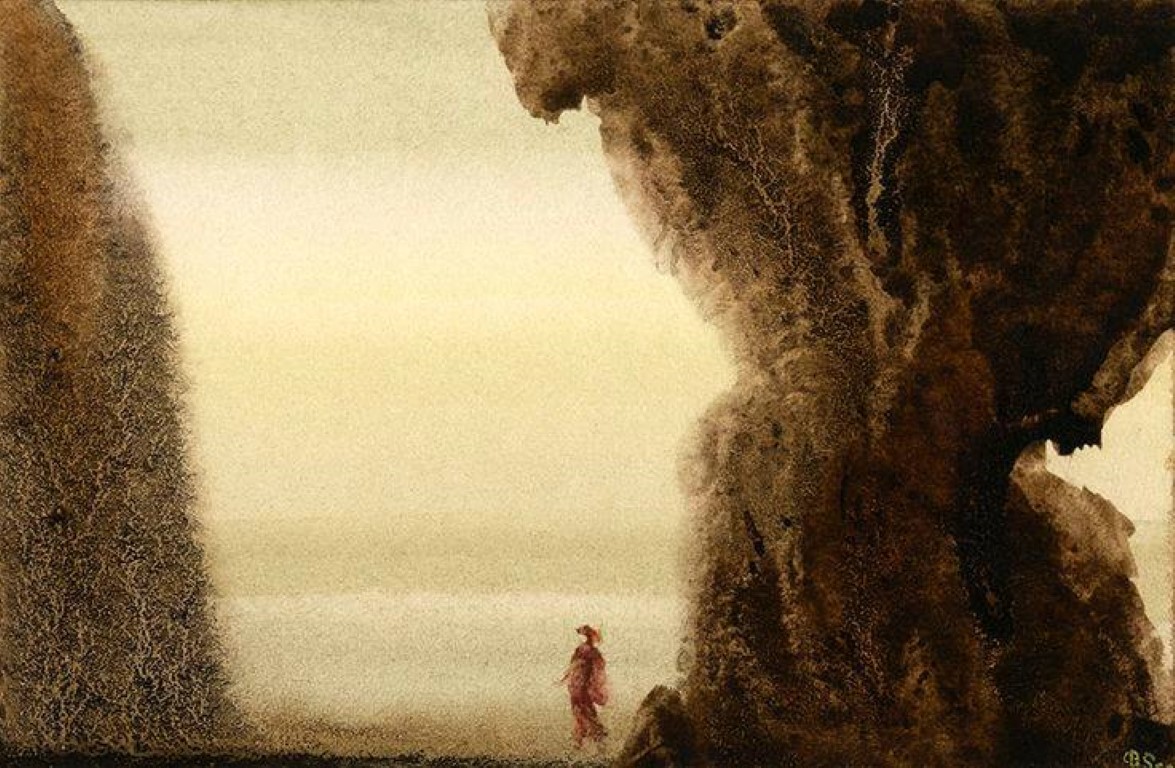 In Bengal, old masters like Abanindranath Tagore are worshipped and will always occupy a large part of the cultural consciousness of the region and India. Their contributions will be held in the highest regard. However, when we celebrate the masters, some fine creators of unique art get lost in the noise of the mainstream. One such artist is Bireswar Sen. While he was celebrated during his lifetime, he was pushed back into obscurity after his death. There were retrospectives on him in 2010 and then in 2016, but he does not occupy his fair share of space in the current milieu.
An artist like Bireswar Sen deserves to be celebrated with greater vigour today because of his exciting oeuvre of work. He needs to be celebrated because of the freshness of his approach, which involved contemporarising the Indian miniature. He did not believe in the large format painting. Rather he went within and created landscapes that revel in their vastness, even though their physical size is not larger than a postcard.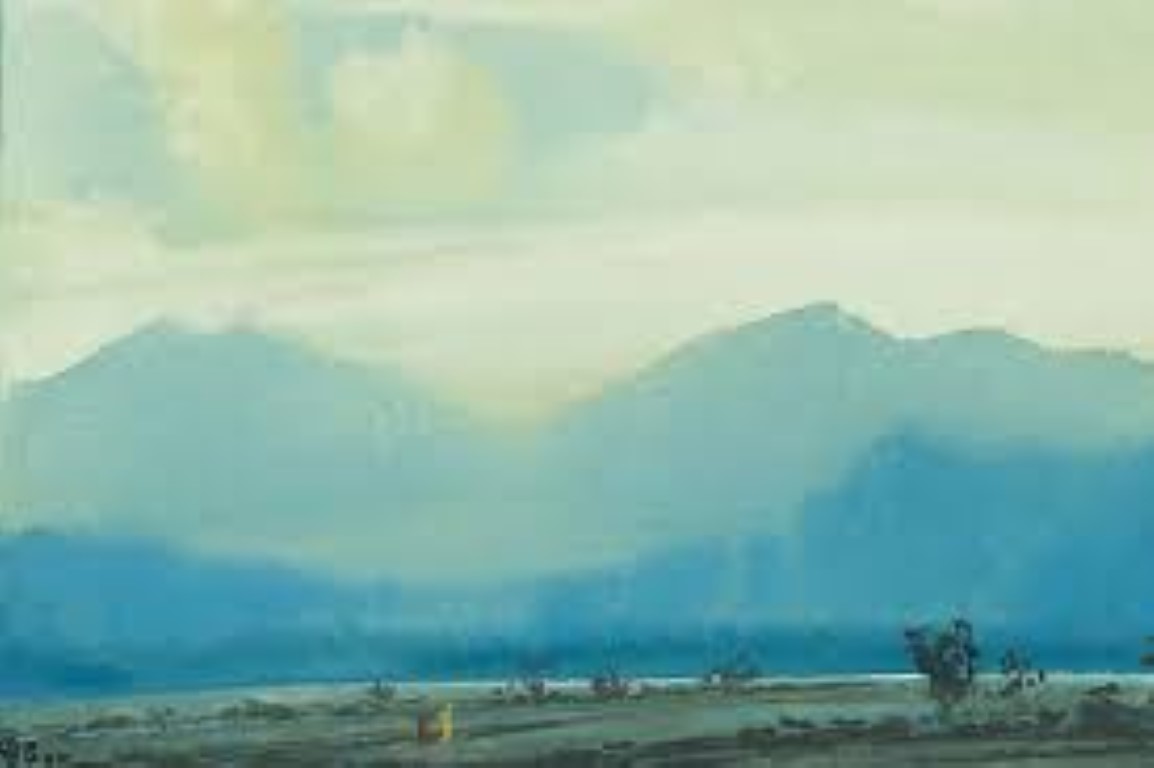 Bireswar Sen was born to an educated family in 1897 in what was then Calcutta under the British Raj. He was exposed to literature early on in life. His father, Rai Bahadur Saileswar Sen, was a professor of literature at the Calcutta University.
Sen started drawing and painting as a young boy, but he never took any formal training in art. Eventually he went on to study at Presidency College, Calcutta, and received a master's degree in English literature in 1921. Two years later, he got employment as an English literature lecturer at Bihar National College in Patna. Even as he worked as a teacher, he did not give up painting and continued to diligently work, producing numerous works. During his time here, he also met the three illustrious Tagores: Abanindranath, Rabindranath and Gaganendranath. He then went on to train informally under the modernist master Nandalal Bose and Abanindranath.
While he was primarily influenced by the Bengal School of Art and Western modernism, he changed direction after being inspired by the miniature tradition of India. He reimagined the miniature in a way that was not observed at the time. Via tiny pieces, he created space that drew the viewer in. This was a language all his own. He painted the grandeur of the Himalayas with an acuity that was both poetic and technically robust. His unique pieces brought him popularity while he lived.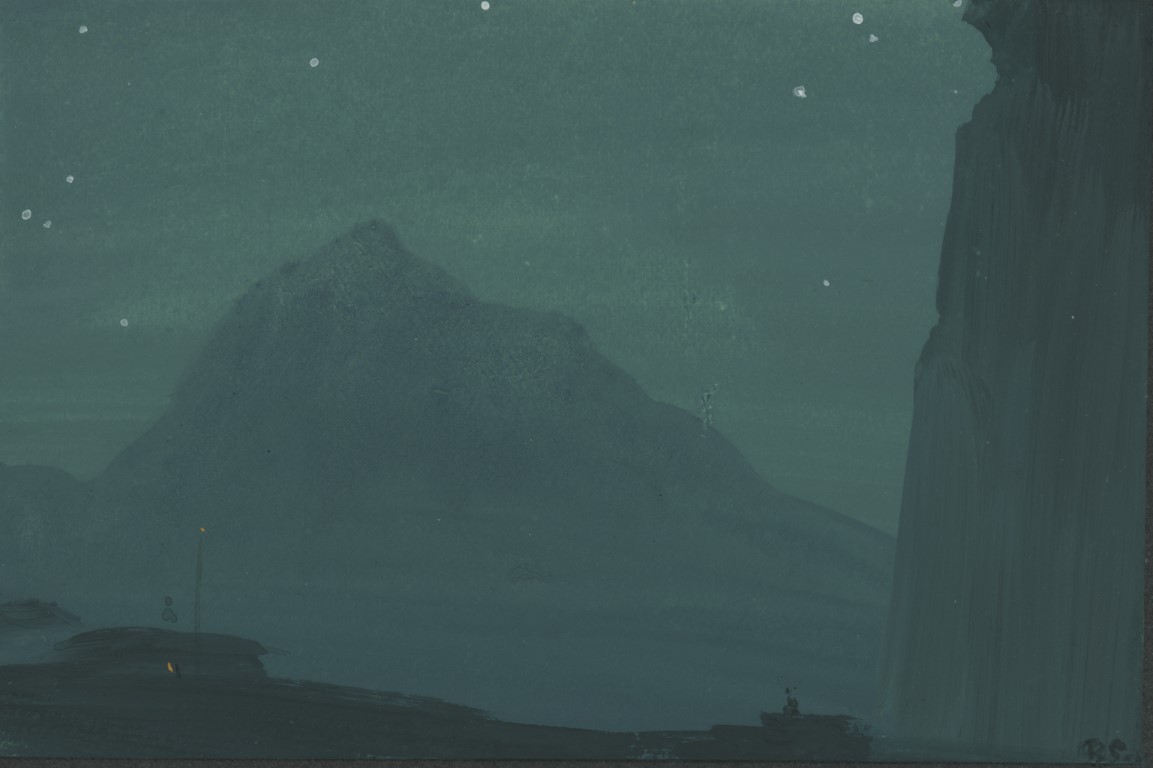 He was not your average landscape painter who looked at a place and re-projected the vision on paper or canvas. Most of his landscapes could be described as mindscapes because his imagination and memory guided his work. The luminescence in his work is exemplary and the seasons speak through his works. His landscapes float on a plane of mystery, with tiny figures going somewhere we have no way of knowing. The splendour of it is all at once breathtaking and peaceful.
While you could describe his work as something that is easy to "understand", the refinement of treatment of line, colour and space, and his masterful flourish are something that cannot be explained away. As he himself said, he was not interested in imitating nature but he wanted to "add to nature what it does not possess: the mind and soul of man".
As you go through Bireswar Sen's work, the inward journey is palpable. It isn't just the tiny size of his landscapes that bring out this feeling. It is the wonder he creates of faraway places that illuminates the mind. The life-like glide of the light and clouds in his Himalayan journey gently floods the heart with a meditative intimacy.
Here are some of his miniature landscapes: