Iftikar Ahmed
A British couple has found themselves trapped in a "living nightmare" since enigmatic street artist Banksy adorned the side of their Suffolk residence with a massive seagull mural in 2021, according to reports in the Sun. Garry and Gokean Coutts, the homeowners, have been plagued by vandals and faced with a costly dilemma: either pay nearly $50,000 annually for the protection and preservation of the artwork or bear the expense of removing the mural, which could amount to a staggering quarter of a million dollars.
In an interview with the Times, Mr Coutts expressed his mounting stress, stating, "At first it was obviously incredible, but as things have gone on, it has become extremely stressful. I'm not sure Banksy realizes the unintended consequences on homeowners. If we could turn back the clock, we would."
The Couttses have faced a barrage of troubles, including attempts by vandals to paint over the mural, thieves chipping off painted sections to sell on Facebook, cracks in the wall, and interference from county council members. Following a theft incident, they were compelled to hire a security guard at their own expense to watch over the mural during the night.
The only viable solution for the Couttses, they believe, is to have the 22-ton mural removed, an extensive undertaking that has involved reinforcing it with 12 layers of resin, fiberglass, and five tons of steel. A 40-foot crane will be utilized to facilitate its removal. The Couttses hope to sell the colossal artwork to offset the incurred cost of $250,000. "We are just normal people," Mr. Coutts told the Sun, "so we'd like to sell it and make something back on it."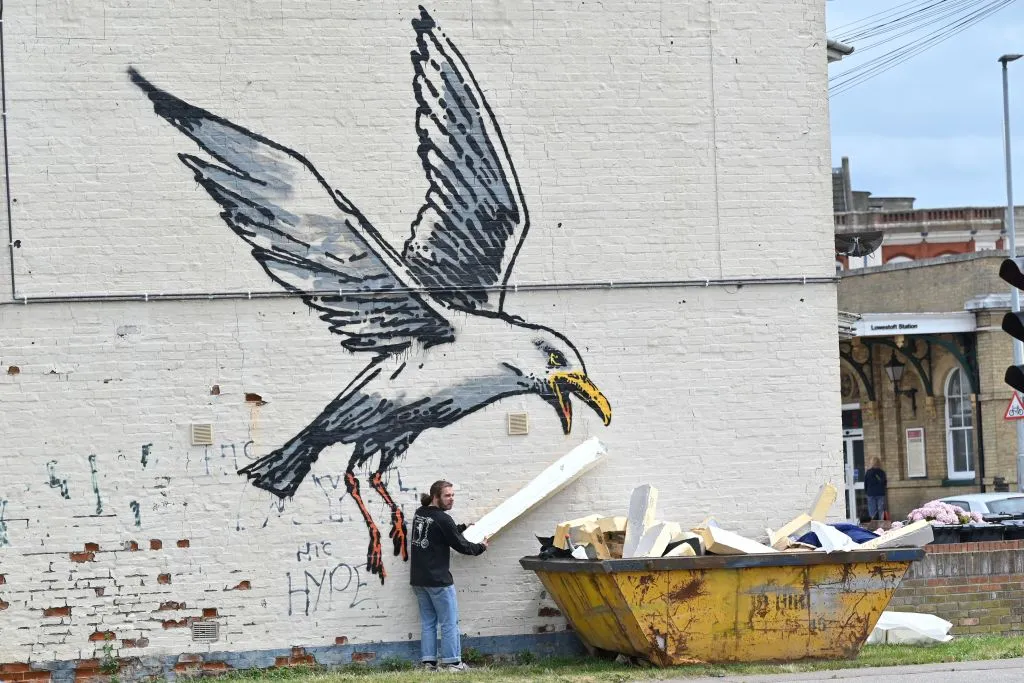 This incident echoes a previous case in 2021 when a Banksy mural depicting a young girl using a bicycle tire as a hula-hoop was removed from a brick wall in Nottingham, England, and subsequently sold for a six-figure sum to the Brandler Galleries based in Brentwood, England.