A recipient of numerous prestigious awards and honours like the Padma Bhushan, Padma Shri and Lalit Kala Akademi Award for his artistry, Goan artist Laxman Pai lived to the ripe old age of 95 before his demise just last year in March, at his home in Goa's Dona Paula. He was born on January 21, 1926 in the beautiful coastal climes of Margao.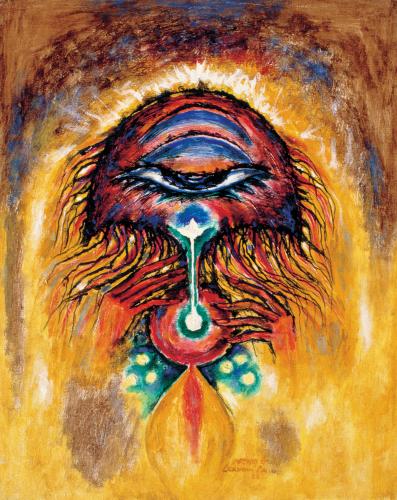 While Pai went on to study at the Sir JJ School of Art in Mumbai, and taught there as well, his initial tryst with art, it is reported, began at his uncle's Mauzo Photo Studio in native hometown, where he would touch up black-and-white photographs with paint.
Incidentally, in his youth, it is well known that Pai was actively involved in the Goa liberation movement — he was even arrested thrice by the Portuguese colonials and beaten by the Portuguese police. Some say that was the reason he was sent to Mumbai by his parents. While he studied in the bustling financial capital from 1943 to 1947, the fire in his belly still simmered, it seems, as he offered satyagraha outside the Margao police station in 1946.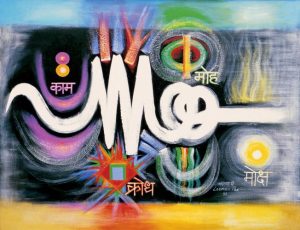 The rebel in Pai also came through on other fronts. Pai participated in the activities of the Bombay Progressive Artists' Group in the mid-1900s, although he did not become its member. He once recalled that a nude painting by prominent artist and contemporary FN Souza was objected to by the then Chief Minister of Bombay State, Morarji Desai. Pai's association with Souza led to his demotion, and when Pai wrote to the Sir JJ School of Art about it and declined to drop accusations against the Director, he was reportedly expelled.
Thereafter, SH Raza — who was then in Paris — arranged for Pai to visit, where the latter studied fresco and etching at the prestigious École des Beaux-Arts, going on to reside in the French capital for a decade. He was influenced by Mark Chagall, Paul Klee and Joan Miro during this period. He also learned Rosenthal porcelain art in Germany. Later in life, Pai also served as the principal of Goa College of Art from 1977 to 1987.
Of his art, it is said that initially and over time, Pai was largely inspired by Goan subjects, Indian miniatures and ancient Egyptian sculptures. He is also said to have based many paintings on different ragas of Indian classical music, wielding the brush as he listened to Kumar Gandharv, Bhimsen Joshi and Kishori Amonkar. In fact, he used to play the sitar and flute himself.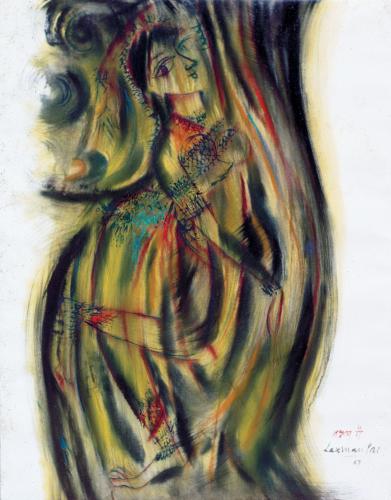 His paintings are known for their vibrant, bold, bright hues and inspirations found in nature and the environment. It is said that for him, "art was pure spiritual expression". Eazel describes his pieces as evocative of an "eclectic intermingling of the traditional and the modern… Bright exuberant colours, the structural use of line, and diagrammatic figuration are key aspects of his style." They also say his art brought "the spirit of the native into the realm of modern art". His art, to the average eye, is vibrant, chaotic, yet inimitable in its clarity.
Pai has more than 110 one-man shows across the globe — London, Munich, Hanover, Stuttgart, New York City, Bremen, San Francisco, Bangkok, Kuala Lumpur, Singapore, New Delhi, Mumbai, Kolkata, Goa and São Paulo. He also participated in numerous Biennials in Paris, Tokyo, Sao Paulo. Today, his art is on display at Ben and Abby Grey Foundation, New York Public Library, Berlin Museum, Museum of Modern Art, Paris, Madras Museum, Nagpur Museum, National Gallery of Modern Art, New Delhi, and Punjab University Museum.