Tsuktiben Jamir
AstaGuru is India's Premium Auction House for Art, Antiques and Luxury items. Established in 2008, AstaGuru deals in modern and contemporary Indian art, jewellery, fine silver, watches, celebrity memorabilia, textiles, numismatics, rare books, philately, as well as vintage cars.
'Jewellery, Silver & Timepieces' is another one of AstaGuru's upcoming auctions that is scheduled for 28th– 29th May, 2023. The carefully curated pieces for the auction sheds light on the legacy of the influential movement by including numerous items that are designed in the Art Deco style. With Burmese rubies, Colombian emeralds, tanzanites, fancy-coloured diamonds, Art Deco jewels, and natural diamonds of great quality, this elegant collection exhibits exceptional craftsmanship and exquisite taste.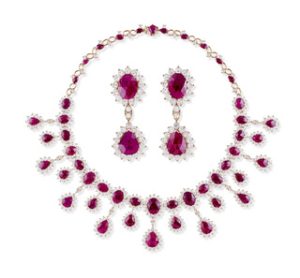 For the auction, "AstaGuru will present an exquisite collection of coveted jewellery, vintage silver, and extraordinary timepieces. The meticulously curated catalogue brings together a broad range of sophisticated artisanal pieces that are a hallmark of the exceptional design and craftsmanship heritage from different parts of the world."
A stunning pair of diamond and Colombian emerald earrings from the Art Deco era (early 20th century) and a magnificent Colombian emerald and diamond ring by CARTIER from the same period are included in the auction. For all jewellery lovers, rubies are a necessary component to complete a jewellery collection with their eye-catching red colour and alluring sparkle. The most popular type of ruby, those from Burma have enchanted many civilizations throughout the world for ages. In the auction lot no. 36 is graced by a five row Burmese ruby bead necklace with diamond side terminals in a floral pattern that is plated in white gold.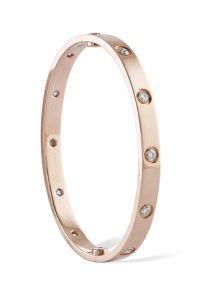 The auction also features a collection of bracelets. Bracelets gained popularity when the classic Victorian motifs were replaced by the articulated geometric patterns of Art Deco in the early 20th century. Bracelets were typically made as chains with intricate zigzags, squares, and other novel designs. Precious stones like diamonds and pearls were put in them. Bracelets, whose name comes from the Greek word "brachile," which means "of the arm," continue to be a favourite with both jewellery collectors and fashion fans. One such item is a significant bracelet set with flashy diamonds in lot number 7.  The finely constructed bracelet is mounted in gold and set with a stunning array of natural fancy-coloured diamonds in a variety of shapes, including princess, round, oval, triangular, and emerald cut.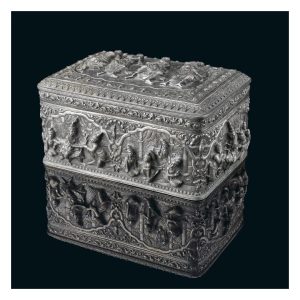 Another extraordinary piece is a rectangular Silver Burmese box with high-relief embossed images of people dressed traditionally on the lid and base in lot no. 64. One of Burmese silver's most instantly attractive characteristics is the frequent and complex portrayal of stories from the Jataka Tales as well as local mythology, folklore, and folktales. Due to the themes shown on them, pieces of Burmese silver are not only regarded as carriers of spiritual knowledge but also as hallmarks of excellent aesthetic and technical mastery.
As usual, we can trust AstaGuru to put on a spectacular auction, and this one in particular features a wide selection of items, including silver bowls, cups, boxes, bracelets, rings, necklaces, earrings, as well as exquisite time pieces. Make sure to check it out.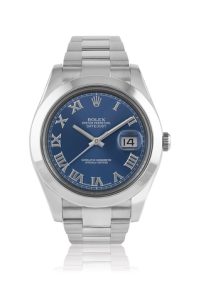 For more information regarding the auction, and to check out the catalogue, visit: https://www.astaguru.com/auctions/2023/Jewellery-Silver–Timepieces-131