Rajesh Kumar
Getting a chance to be with some experienced artists from a different region and being able to work in that environment is something that any budding artist dreams off. Artist residency provide that space and environment to polish your work and get some knowledge and insights about your work. It's not the only way but one of the efficient way to review your work style and get an external environment out from your studio space in making your artwork.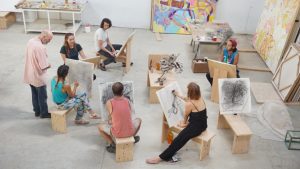 An artist residency is a program which allows an artist to live and work in a new environment, often for a short period of time. The duration of residencies can vary from a few weeks to a year or more. During the residency, the artist is provided with a studio space and access to other facilities and resources that can help them develop their work. These residencies often include opportunities for collaboration with other artists and local communities, and may provide additional support in the form of workshops, lectures and critiques. Residencies are often funded by governments, foundations and other organizations, and are often offered as part of a university or museum program.
Earlier we had listed out some of the residencies in India and here are some artist residencies around the world.
De Ateliers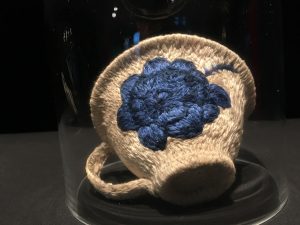 De Ateliers is an artist residency program located in Amsterdam, Netherlands. Founded in 1963, De Ateliers has hosted more than 500 international artists over the years and is considered one of the most prestigious artist residency programs in Europe. The residency offers 20 international and Dutch artists at a time a two-year working period at De Ateliers, including their own studio and weekly individual studio visits by tutor artists. It welcomes young artists at the beginning of their professional development. The residency focuses on intensive guidance of young talented artists from all over the world. At the end of the two-year residencies, De Ateliers organizes an exhibition of all the resident artists. The program has been supported by the Mondrian Fund, the Dutch Ministry of Education, culture and science and the Amsterdam Fonds voor de Kunst.
Noldor Artist Residency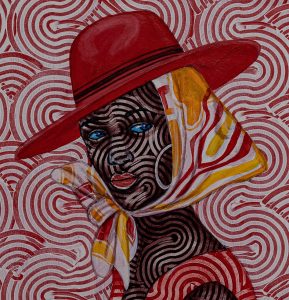 The first independent artist residency in Ghana, Noldor Artist Residency opened in November 2020 in Accra, Ghana. It was founded by contemporary African art specialist, social entrepreneur and philanthropist Joseph Awuah-Darko. The program offers a space for contemporary African artists to extend and deepen their practice and to exchange with others in a growing artistic commune. In the four week long residency, participants will have access to the resources of the Noldor Foundation and the Tucson community including access to materials, equipment and studio space. The residency ends with an exhibition showcasing the works of the residents. The aim is to encourage artistic experimentation in a continually expanding creative community existing of both emerging and mid-career artists with artist studios, cultural centres and galleries.
ARCUS Artist-in-residence Ibaraki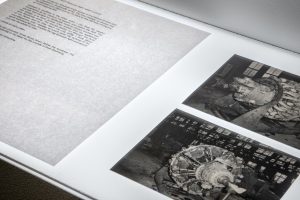 Based in the city of Moriya in the Japanese Ibaraki prefecture, the ARCUS Artist-in-residence program is designed to provide a space for creativity and intercultural dialogue. The program is supported by the Ibaraki Prefecture and seeks to foster creative exchange between Japan and the world. The program is open to artists from all disciplines, including visual arts, music, literature, film, performance, design and more. The residency program has been up and running since 1994, offering artists free accommodation and studios during their stay. The residency period lasts 100 days and ends with a presentation of the residency activities in the shape of an exhibition a performance or a publication.
Rauschenberg Residency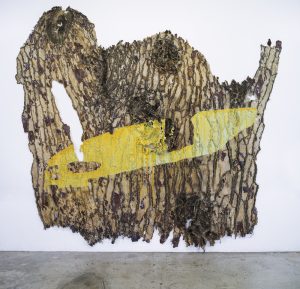 Located on Robert Rauschenberg's former property on Captiva Island, Florida, Rauschenberg residency provides residents with access to the Foundation's resources, including its research library, studio and other resources. Every year, there are eight five-week residencies artists and scholars from a wide range of disciplines. Inspired by Rauschenberg's early years at Black Mountain College, the residency similarly seeks to foster a rich artistic community. Currently, the selection process for the Rauschenberg Residency is by invitation only.
Cill Rialaig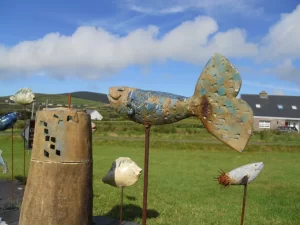 An Irish based residency program, Cill Rialaig artist residency offers artists, writers and other creative professionals an opportunity to get away from everyday career pressures and the demands of 21st century life in order to focus entirely on their artistic practice. It's built out of the ruins of a 1790s pre famine village atop a cliff face overlooking the Atlantic. Its cottages are living work spaces that provide for residents essential work and living needs, without television, telephones or internet. Residencies are offered free of charge, although there is a small service fee for utilities. Residents provide their own transportation, food and supplies.