Abhishek Kumar
"Life throbs in the frozen moment. We are inside the room where the artificial is real and truth resides. The actor does not lie." – Atul Dodiya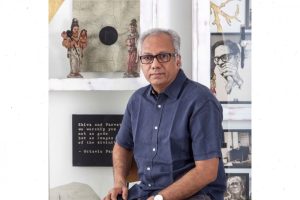 Atul Dodiya draws inspiration from popular Indian cinema to produce realistic paintings with recognizable characters. Dodiya has already painted scenes from movies, and in his most recent collection, "Dr. Banerjee in Dr. Kulkarni's Nursing Home and Other Paintings, 2020–2022," he revisits the subject in a reel of 24 paintings. Dodiya is one of the most renowned artists in the nation today, but his boyhood curiosity and admiration for movies never faded, and he frequently returns to it in his artwork.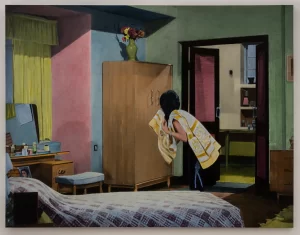 Atul Dodiya is regarded as one of the most accomplished South Asian artists whose works are still relevant to Indian culture. Since 1995, Dodiya's artwork has enchanted viewers with its cinematic presentation. The artist has once again dominated the Bombay art scene with a particular group of 24 works. The artist, a film buff, creates his own narrative by carefully selecting scenes from films he watched and rewatched throughout the outbreak. In cinematography, the number 24 has special meaning since there are 24 frames every second!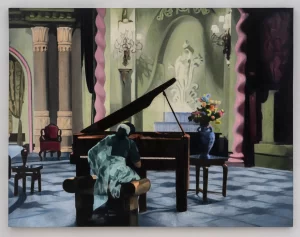 The series was inspired by viewing and rewatching movies during the pandemic's lockdown year. When Atul Dodiya was a young man, he frequently watched movies with his parents like Padosan, Kapurush, Kagaz ke Phool, Awaara, Ittefaq, and Anand (from which the exhibition's title derives), in which the then-superstar Rajesh Khanna helped Amitabh Bachchan breakthrough. All of these movies find a way into the work. As intently as he watched these movies, Dodiya started to capture his own decisive moment on camera. Each of these "frozen moments," which he painstakingly selected and recorded on his iPhone, became photographic possibilities with the subjects given a fresh mystery. His exhibition took the art world by surprise, whether one was a fellow artist, a senior artist or a collector, the name Atul Dodiya was resounding in art circles! Truly a star was born!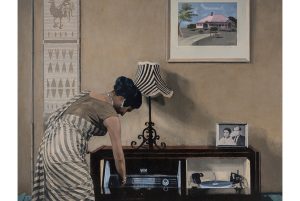 As an art form, cinema is where the real and the artificial merge together to create magic on screen. "When you look at the popular cinema before the 1970s, you are drawn to the narrative because of the talented actors and the music. But if you take a careful look at the sets, you would often find them mismatched or garish," says Dodiya, who is drawn to the art and décor that cinema from that era showcased. "You were likely to find an authentic antique next to something kitschy such as a flower vase or statue. Doors and windows were often painted on flat surfaces. This unusual mix of real and unreal—the genuine emotions portrayed by professional actors and the artificial sets—together creates an interesting feeling," he states.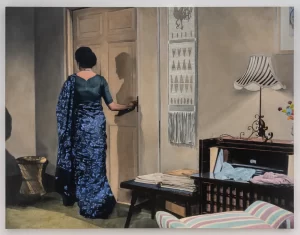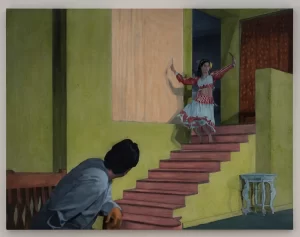 "Dr. Banerjee at Dr. Kulkarni's Nursing Home and Other Paintings 2020-2022" is on display at Chemould Prescott Road, Mumbai from 12 January and will run until the 25th of February 2023.