A SUMMARY OF THE MOST EXCITING ART NEWS FROM AROUND THE GLOBE
While we focus on Indian art, we can't obviously function in a vacuum. It's a small world and everything is connected, especially on the web. So, let's train our spotlight across the world map to see what's going on — from art trends to socio-political issues to everything that affects the great aesthetic global consciousness. Or, let's just travel the world and have some fun!
$400,000 in Stolen Art Recovered in Colorado Alongside Fentanyl Pills and Guns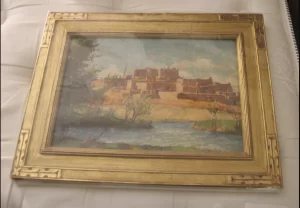 Five artworks valued at over $400,000 were recovered at a hotel room in Lakewood, Colorado, along with a hoard of guns, electronics, and drugs. The art was stolen during transport from a locked truck on the evening of December 14. The vehicle's padlock was cut while those responsible for moving the art were staying at a hotel. Last Saturday night, the Boulder police department learned the whereabouts of the stolen artwork. With the help of the Lakewood Police department, the team searched the hotel room and arrested 31-year-old Brandon Camacho-Levin as a suspect. The artwork was recovered still intact, along with other stolen items including nearly 2,000 fentanyl pills and 23 grams of methamphetamine. Abstract Expressionist artist Elaine de Kooning's Untitled (Madrid Series #3) and a farm scene painted by Jane Freilicher, Burnett's Barn, were among the works recovered. They had been expected in Englewood, just south of Denver. Details on Art News.
Man who sold faked Warhols arrested after wife goes missing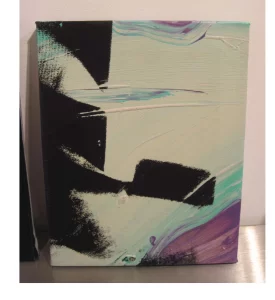 The husband of missing Massachusetts woman Ana Walshe is a convicted art fraudster who tried to sell fake Andy Warhol paintings. Brian Walshe was busted in 2018 for selling two paintings in 2016 he claimed were part of the pop artist's 1978 "Shadows" series to an unsuspecting buyer on eBay for $80,000, according to the US Attorney's Office for the District of Massachusetts. Walshe, 47, pleaded guilty to one count each of wire fraud, interstate transportation to defraud, possession of converted goods and unlawful monetary transaction in April 2021. He was still awaiting sentencing on those charges, his lawyer said in court Monday, according to WCVB. Brian Walshe was arrested Sunday and charged with misleading police during their investigation into his missing wife. His attorney said Monday he was on house arrest and wearing a location monitoring device in connection to another criminal case, WCVB reported. Details on New York Post.
Chinese porcelains from a prominent collecting couple up for auction in New York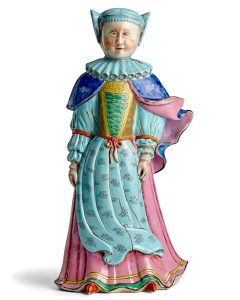 Bonhams New York is offering a host of delicate treasures in its "Cohen & Cohen: 50 Years of Chinese Export Porcelain" live auction on January 24. On view January 18–23, the 155 lots feature an array of mostly 18th-century Chinese porcelains, including famille rose vase garnitures, rare 'European subject' dishes and figures, and large Kangxi-period famille verte and blue and white dishes, a popular style for porcelain cabinets of the time. Vying for the highest sale price is a figure of a European lady from the Qianlong period, ca. 1740, estimated to fetch between $80,000–$100,000. The famille rose standing lady appears to have been modeled after a print by Dutch artist Casper Luyken, ca. 1703. The pattern illustrates figures in 17th-century Jewish costume, allegedly worn by women in Frankfurt's Jewish community. "One lovely aspect of the European lady figure is that the Chinese potter," Michael C. Hughes, Vice President & Head of Department for Chinese Ceramics and Works of Art at Bonhams, told Artnet News, "is after having copied the sculptural form and style of dress from the original Western print, he did not know the decoration to be found on the lady's clothing. So he had simply added an entirely Chinese decoration, as you see in the cloud scrolls on the apron and the dragon roundels to the blue cape." Read more on Artnet News.