Krispin Joseph PX
There is always something to do or create by humans. We are constantly working on something; creating, recreating, moulding, remoulding, shaping, and reshaping has been a never-ending practice for humans since our existence. Before artistic expression has taken place, the identity of an artist, what do we bring in different mediums, or what do we bring a mixed medium?
Collage is a technique of Art creation dating back to 200 BC when paper was invented in China. The medium of Collage is highly connected with paper, making it an assemblage of different forms and content; making Collage is a practice of 'Cut' and 'Creating' new forms, even the abstract idea of art making. For creating a Collage, using magazines, newspapers, stripes, paints, coloured or handcrafted papers, pieces of other artwork or texts, pictures, and found things glued to a piece of paper or canvas is the formal practice. Recreating is the heart of the Creation of Collage. After the modernist period, the Art of Collage reached new heights because colour printing magazines and papers gave a new dimension to Collage art.
Cubist artists Pablo Picasso and Georges Braque are the forerunners of 'Modern Collage'; the aesthetical sense surrounded by Collage is intriguing in different mediums.
Collage is now an active art practice and many contemporary artists from different countries and disciplines are working on this subject. Google Art and Culture introduced three Nigerian Artists Working with Collage, bringing new ideas about the new medium. 'Due to its growing traction, numerous Nigerian artists have embraced layering, juxtaposing and remixing techniques, writing an article.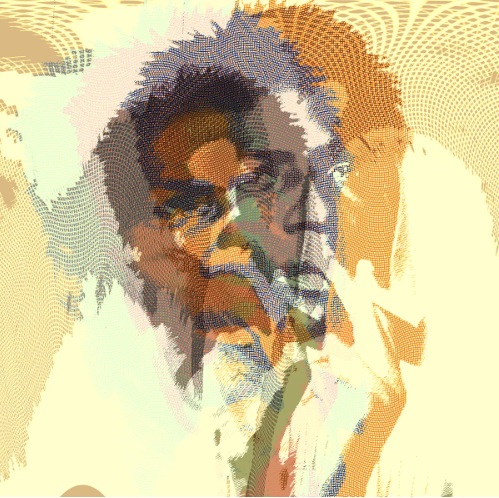 One of the features of artists Ade Adekola is a Nigerian multidisciplinary conceptual artist focused on Photography, painting, textile art, digital artists, and writing. Adekola was born in 1966, graduated in architecture from the Architectural Association School of Architecture in London, and trained at the University of Manchester beforehand. Adekola witnessed a digital transformation in Photography when he spent several years in Silicon Valley and started his experimental practice in Photography.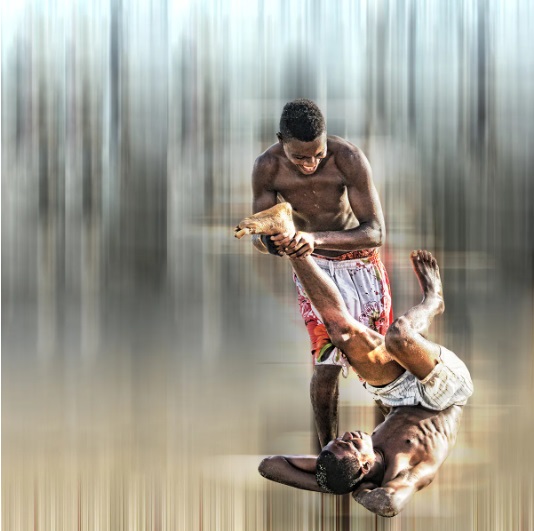 Adekola's art-photography practice was based in the post-internet period, and he will be reached into Collage medium. After moving back to Nigeria in 2005, his creative emphasis shifted; he created images that reframe and redefine the Nigerian Cultural narrative. For this intricate art practice, he started using Collages to address the complexity of the existing societal-Practice. Art-Practice for Adakola is a tool for social change and represents cultural preservation, cultural transformation, perception, colour, movement, and innovation for Africa. Adakola uses vibrant and electrifying colours as an identity of his homeland, indicating a visual reference that allows the viewer to enter the strange empire through symmetry, congruency and proportion.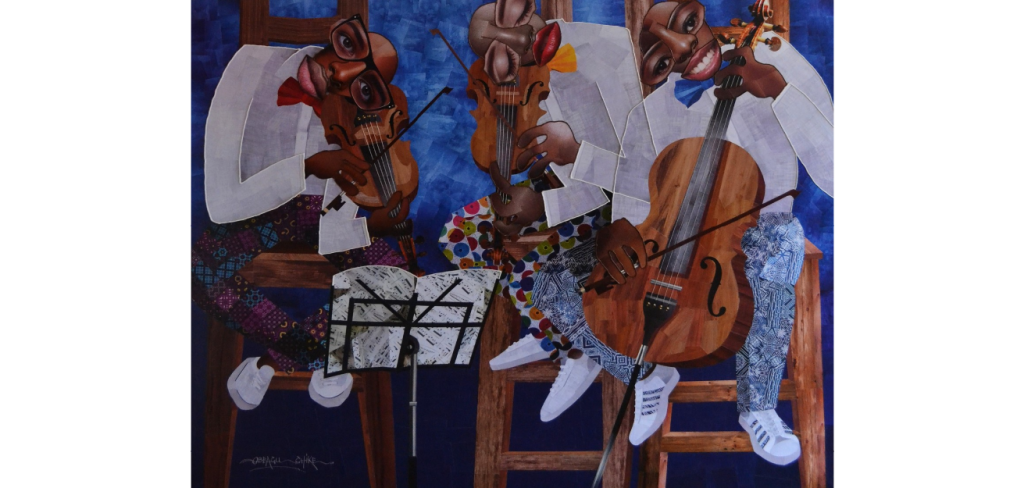 Chike Obeagu turns into his Collage medium slowly. Like Adakola, Obeagu starts with a hybrid of photo collage and painting, bringing him into a strange and complex art practice portrayed by eyeballs that swell out of their form and large lips. He started with the Photo-Collage medium because that medium gave an economically viable way to express his Art. Then slowly, he became known for his Collages' geometric and colourful compositions. Obeagu uses size and perception to create depth in his work and uses scenes of music, religion, and daily human interaction to create the 'African' identity. In celebrating his show, titled City Scape and City Dwellers, Obeagu brings the idea of the city as crowded and bustling; the lives of diverse people constantly cross paths on busy streets.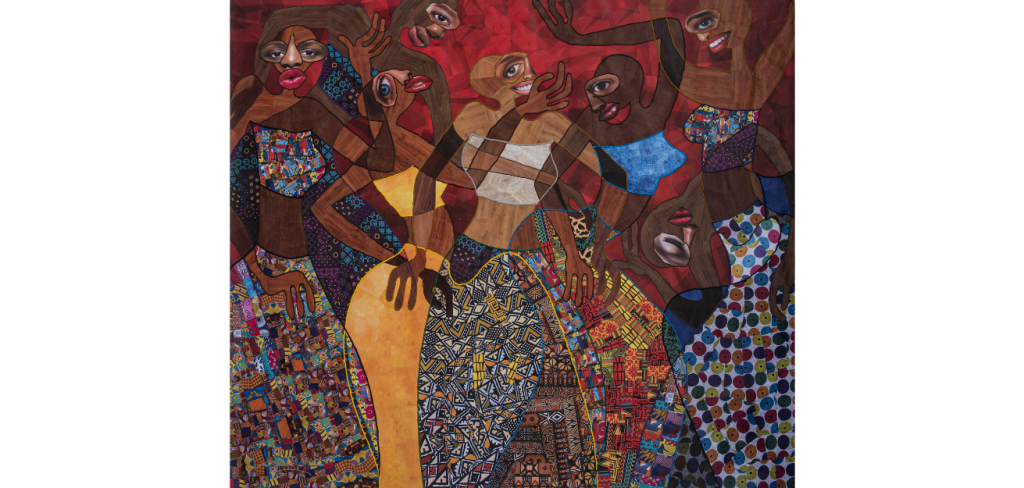 Obinna Makata, a graduate of the University of Nsukka, use fabric that metaphorically represents the culture and value of his homeland. Everyday life in the African land is the main inspiration for Makata to do Art-Practice, portraying the issue of consumerism and materialism that have devoured deep into the fabric of society. For Makata, materials address the issue of land and the life of the people. The fading part of the textile brings the idea of culture and a new way of life, using fabric as a metaphor to depict the 'broken pieces of African Culture'.