A SUMMARY OF THE MOST EXCITING ART NEWS FROM AROUND THE GLOBE
While we focus on Indian art, we can't obviously function in a vacuum. It's a small world and everything is connected, especially on the web. So, let's train our spotlight across the world map to see what's going on — from art trends to socio-political issues to everything that affects the great aesthetic global consciousness. Or, let's just travel the world and have some fun!
Confiscation of Fake Goya and Velazquez Paintings Worth Eighty Four Million Dollars
Recently, the Spanish police have sequestered copied paintings of four of Francisco Goya's and one of Diego Velazquez's artworks, being sold to collectors at a price of seventy-six million euros or eighty-four million dollars. The Paintings were seized by the police in two distinct raids in Valencia. The 4 suspects behind these forgeries have not yet been arrested but interviewed and are being investigated by the authorities. Following crimes of Weapons, Drugs and Prostitution, art forgeries are the fourth most commonly followed crime in Spain.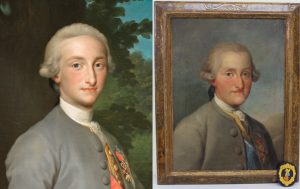 Miriam Cahn's painting is Ruled to Remain Hanging at the Palais de Tokyo
Trigger warning: mentions of rape.
The artwork by Miriam Cahn named "fu*k abstraction!" was ruled by a court to continue to stay up at their series named "Ma Pensee Serielle" at the Palais de Tokyo in Paris. The painting garnered a huge amount of controversy, especially among the right winged Parisians as the painting depicts scenes of war crimes in Ukraine. The painting was deemed to be an inappropriate depiction of children by the right as the main victim in the painting is small in length. However, Cahn defended their artwork by explaining that the size difference is meant to depict the power of the oppressor and the fragility of the oppressed.
In the ruling, the judge concluded that the painting will keep hanging up at the location and defended the artists by ruling that the artists' "only intention was to denounce a crime". The painting denounces the use of physical assault and rape as means of weapons in war as seen in the Ukraine-Russia war wherein citizens of Bucha were killed and raped by the Russian soldiers.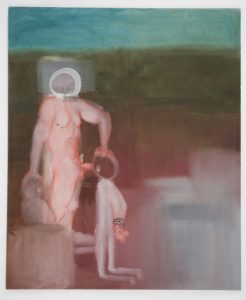 Famous Art Collector to Buy an NFL Team
Josh Harris, the infamous billionaire and art collector is set to buy the Washington Commanders (an American Football Team) for six billion dollars. Both Harris and the second party i.e. the current owner of the Washington Commanders, Dan Snyder have declined to comment. If this deal is finalized and closed, it would be the highest price ever paid by a bidder to buy an NFL team, the last highest bid being held by Rob Walton for the NFL Denver Broncos (4.6 billion dollars.)