A SUMMARY OF THE MOST EXCITING ART NEWS FROM AROUND THE GLOBE
While we focus on Indian art, we can't obviously function in a vacuum. It's a small world and everything is connected, especially on the web. So, let's train our spotlight across the world map to see what's going on — from art trends to socio-political issues to everything that affects the great aesthetic global consciousness. Or, let's just travel the world and have some fun!
Deborah Roberts sues another collage artist for stealing her style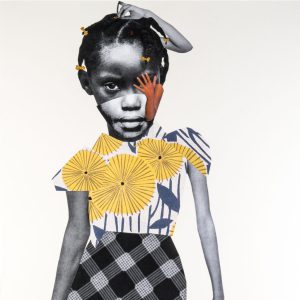 Deborah Roberts the 59-year-old artist whose collage-based portraits of Black children are now found in museum collections across the United States is now looking to protect her market. In August, she filed a lawsuit claiming that another collage artist, Lynthia Edwards, and her dealer, Richard Beavers Gallery, had engaged in "willful copyright infringement." The civil complaint was filed in the United States District Court for the Eastern District of New York and includes other allegations of trade dress infringement, unfair competition, and market dilution. Roberts is seeking $1 million in damages. Read more on Artnet News.
Burning of a Frida Kahlo drawing for an NFT charity project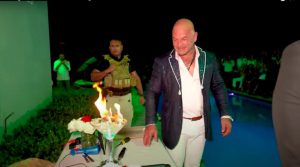 A Florida man who set aflame what appears to be a $10m Frida Kahlo drawing as part of an NFT (non-fungible token) launch is under investigation for federal crimes in Mexico. Martin Mobarak, a Mexican technology entrepreneur and creator of the cryptocurrency AGCoin, filmed his incendiary stunt on 30 July during a private event at his Miami mansion. As documentation of the event circulated, it also caught the attention of Mexico's National Institute of Fine Arts and Literature, the country's leading cultural authority. The National Institute of Fine Arts and Literature says it is currently gathering information to confirm whether the work destroyed was the original. Frida.NFT's website asserts that it was, noting that the work was certified for authenticity by Mexican art dealer Andrés Siegel on the day of its burning. Read the interesting news on The Art Newspaper.
Artist's protest at the Iranian embassy following the death of Mahsa Amini
Berlin, Iranian Consulate. We are in front of them with what they curse; menstrual blood, henna and hair. We are not alone, we are everywhere! #JinaMahsaAmini #mahsaamini #jinamahsaamini
Camera: Ulaş Yunus Tosun
Video edit: Özgür Rayzan pic.twitter.com/VEpFW21MNH

— Zehra Doğan (@zehradogan_net) September 26, 2022
Zehra Doğan, the exiled Kurdish artist and journalist, staged a protest performance at the Iranian embassy in Berlin on 26 September following the death of Mahsa Amini in police custody in Tehran. According to a statement quoted in the Art Newspaper by the spokesperson for Doğan, the artist smeared the railings outside the embassy with a mixture comprised of henna, hair and menstrual blood. "This [action] was to support the resistance of Iranian women," the spokesperson adds. Doğan has since been released from custody. "They have not given any punishment now, but later on the Iranian consulate may demand a fine for damaging the property," the spokesperson adds. For more details refer to The Art Newspaper.