In a series of tweets, Dr. Umme H. Faisal told the story of an unknown woman who intrigued artists and played a key role in a life-saving medical development. We share the story with you. 
Since everyone is talking about cardiopulmonary resuscitation (CPR) these days, this is the perfect time to narrate this story. In 1880s, the body of a young girl was found in the River Seine in Paris. Since her body showed no signs of physical injury, it was suspected to be death due to suicide. Her body was put on public display at the Paris Morgue. This was a gruesome practice employed by the morgue in an attempt to identify the unknown. Despite the fact that a lot of people visited the Morgue, nobody could identify the body. A mortician at the morgue was enthralled by the beauty of her enigmatic half-smile. "Her beauty was breath-taking and showed few signs of distress at the time of passing. So bewitching that I knew beauty as such must be preserved", he said and ordered a plaster cast of her face.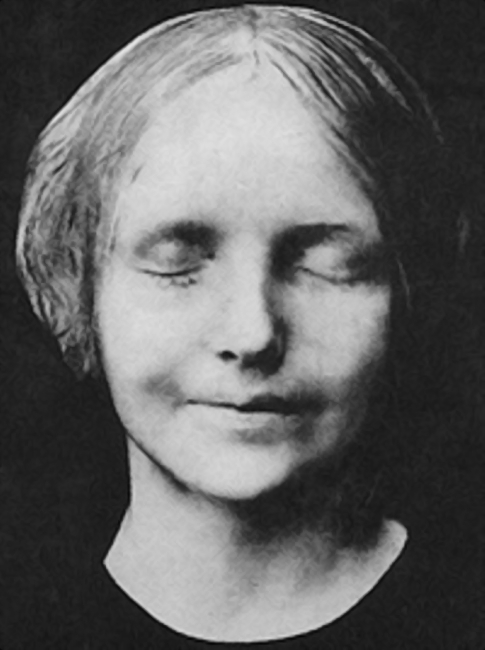 The death mask was displayed, hoping that someone could identify her and even though no one did, she quickly captured the attention of the world. The mask, known as L'Inconnue de la Seine (The Unknown Woman of the Seine), was widely reproduced – a morbid treasure among art collectors. Her beautiful face became highly coveted as a piece of art, gracing the walls of homes and businesses across Europe, so much so that Albert Camus called her "the drowned Mona Lisa," comparing her to Da Vinci's famous half-smile beauty.
She became the subject of storytellers who tried to weave narratives leading to her death. In some of versions she was an enchantress enchanting young men, causing them to do unthinkable things. While in the other stories, she was portrayed as a young, innocent girl in love who was abandoned by her lover when he found that she was pregnant, causing her enough distress to go the River Seine and drown herself. However, it was another drowning that immortalized her. In 1955, Asmund Laerdal saved the life of his young son, grabbing the boy's lifeless body from the water just in time and clearing his airways. Laerdal at that time was a successful Norwegian toy manufacturer, specializing in making children's dolls from soft plastics.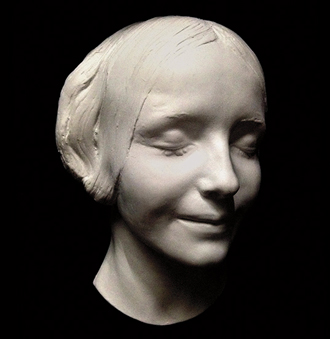 In 1960, a group of doctors perfected a new life-saving technique called cardiopulmonary resuscitation (CPR). To properly train individuals in this revolutionary technique the doctors determined that a special training doll was needed. They wanted something life-like. Laerdal was thus approached to make a training aid for the brand new life-saving technique. His son's brush with death a few years earlier made him very receptive to the proposition. He developed a torso or whole-body mannequin that simulated an unconscious patient requiring CPR. He wanted his mannequin to have a natural appearance. He also felt that a female doll would seem less threatening to trainees. Oh, that's when he remembered! He remembered seeing a mask, a beautiful mask at his grandparents' home. She was so calm, so serene. He decided that the Inconnue de la Seine would become the face of his live-saving mannequin. She was given the name Resusci Anne or Resuscitation Anne. So, if you've been trained in CPR, you have seen her and even kissed her. But now, you also know her story!